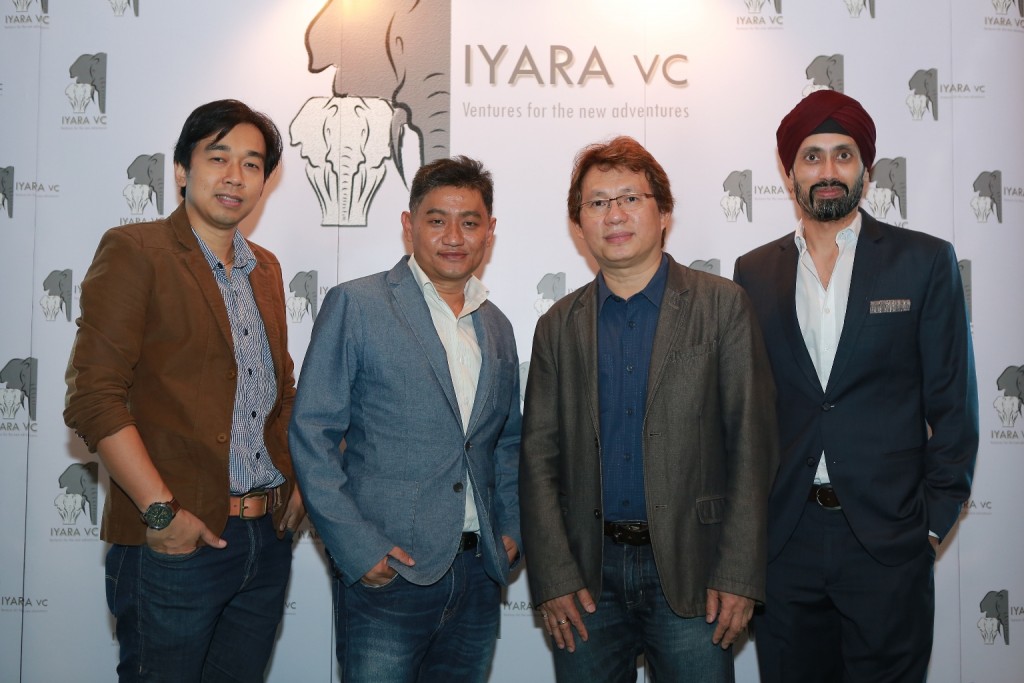 Four renowned members of the Information Technology industry join force to launch "IYARA Venture Capital" to support  startup and promote Thailand IT industry in global arena.
Apichai Sakulsureeyadej, Co-founder of IYARA VC Co., Ltd., remarked, "IYARA Venture Capital is the fruit of commitments and dedications by 4 Co-founders including myself, Somboon Sukheviriya, Wissanupong Wongwas and Chatchai Tolertmongkol. Each of us has a solid experience and background in technology and investment sectors. We foresee the emerging growth of information technology so we decide to provide opportunities for startup to enhance the developments of their software business in Thailand. Another key strength is our network and years in experience in doing business in each of our domain industries.There are a number of software developers with ongoing R&D activities but they do not have access to capitals, knowhow as well as experiences in business management and marketing. IYARA Venture Capital can fill these gaps for them."
The establishment of "IYARA Venture Capital" aims to offer opportunities to gain access to capitals for software business in Thailand, support potential software business, boost profitability for entrepreneurs and investors, and promote and drive the software business in Thailand.
Apichai added, "IYARA Venture Capital is committed to be a linkage for investors and  startup so investors can diversify their portfolio in new innovations with good potential and returns on investments. On the other hand,  startup can gain access to capitals to support the growth of their business and Thailand."
"The strengths of  IYARA Venture  Capital lie in our knowhow and expertise in software development, investment and risk management. Because of our mentioned network, we are able to identify which technology solution can be plugged in through the various parts of the entire ecosystem of each of our domain industries, that means when we handpick the Startup that we invest in. We are already thinking about how they can be used in real business and industries.   We can offer consults on investment projects to incubate business performance, strengths          and stability for  startup. All related parties will enjoy win-win scenario. We aim to  invest in 100  startups within 5 years."
IYARA Venture Capital welcomes both local and foreign investors to join with us in this wonderful journey of creating a new paradigm of the Thai software industry. Meanwhile, IYARA Venture Capital will invest in  startup  based on the following criteria: 1. software development near completion by 75% 2. completed software development (100%) and ready to market 3. products of startup that are already available in market with unsuccessful results. All startup must submit project documents to IYARA Venture Capital for consideration. Each successful project will get funding from 1 – 3 million baht or maximum ratio of 25% based on share value of each startup. The expectation of return on investment will be 5-10times the investment amount.