Kaidee, Thailand's largest online marketplace, launches BaanKaidee (Baan.Kaidee.com) to help people buy, sell and rent real estate including houses, condos, lands, offices, commercial properties, resorts and hotels. The channel is equipped with new features for better navigation to quickly and easily connect buyers and sellers. BaanKaidee aims to be the leading real estate marketplace in the country.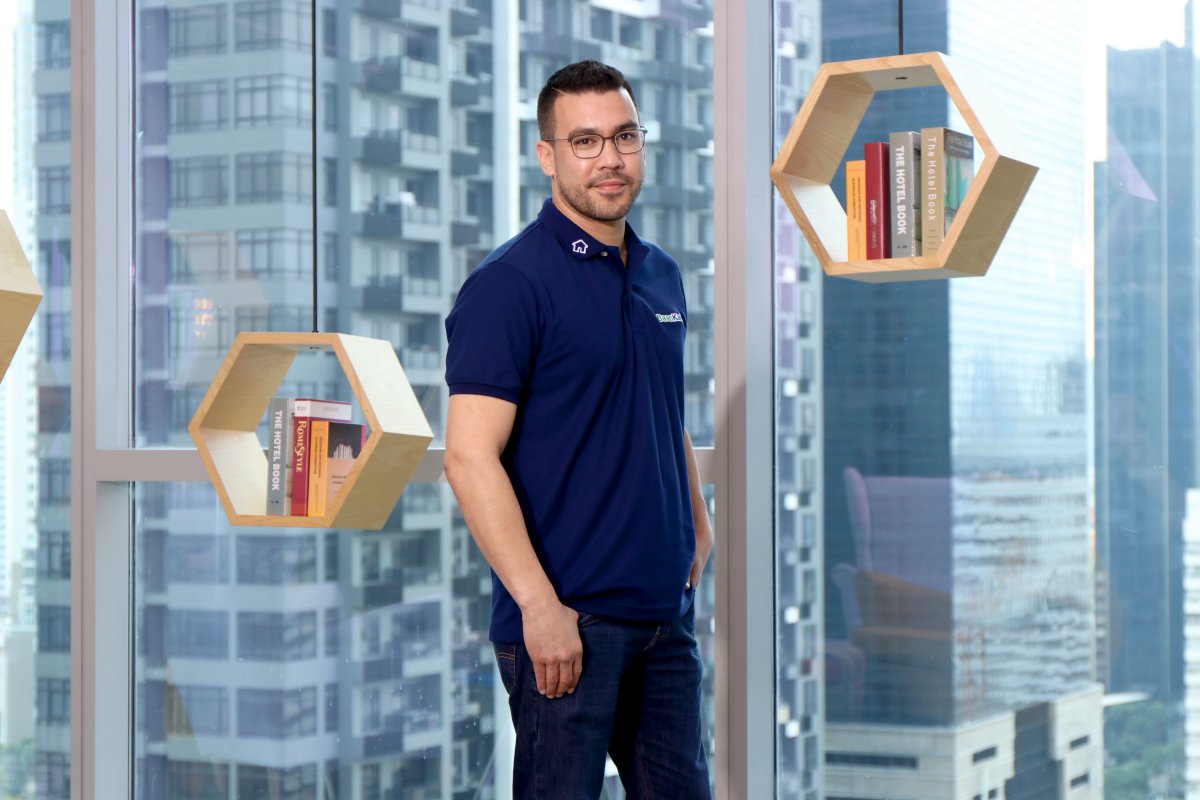 Mr. Tiwa York, Chief Executive Officer/ Head Coach at Kaidee, says, "In 2017, property ownership transfers in Thailand totaled 524,000 units. This was split into 52% residential units and 48%  other property types. The total value of transfers was nearly 1.2 trillion baht. The majority of trade is still happening through traditional channels. We expect this to change rapidly in the coming years."
Property has been the third most popular category on Kaidee since 2016. In the first half of 2018, over 10 million Thais visited BaanKaidee with over 150 million pages viewed. During this period, 4,307 properties were sold with a total value of more than 8.6 billion baht. The variety of properties successfully sold include a school valued at 50 million baht in Chiang Mai province and a parcel of land in Ubon Ratchathani province worth 28 million baht. Mr. York added, "we've seen a shift in behavior over the past two years from people only looking for condos and houses to searching for all kinds of property online."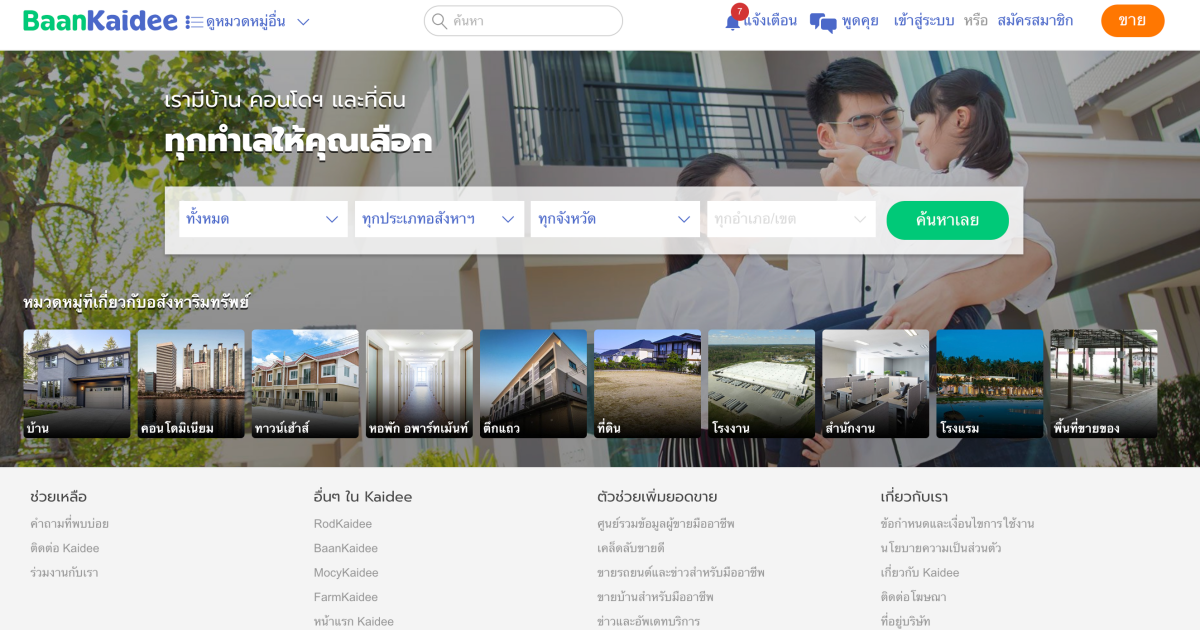 The 10 Most Popular Property Types in BaanKaidee
House for Rent
Detached House
Land
Condominium
Room for Rent
Subsidized Housing
Garden Home
Wooden House
Riverfront
Seaview
"Most people think that people are only searching for Bangkok CBD areas online. However, from our data we can see that interest extends well beyond inner Bangkok into surrounding areas," Mr. York continued.
The 5 Most Popular Searched Terms in Bangkok on BaanKaidee:
Ladprao
Lumpini
Ramintra
Onnuch
Patthanakarn
The 5 Most Popular Searched Projects/Developers in Bangkok on BaanKaidee:
Supalai
Baan Klang Muang
Pruksa
LPN
The Centro
Beyond the Bangkok metro area, people are also looking for other provinces in Thailand.
Top 10 Most Popular Provinces on BaanKaidee:
Chiang Mai
Chonburi
Rayong
Nakhonratchasima
Khonkaen
Ayutthaya
Prachuapkhirikhan
Songkhla
Udonthani
Phitsanulo
"With our fast, simple platform and millions of customers, BaanKaidee ( Baan.Kaidee.com ) is having an impact on people's lives. Sometimes properties sell in under a day. Recently, a parcel of land was sold for 750,000 baht in 15 hours. Also, a university student told us he funded his studies with the money he made selling a property on our platform. For us, these types of stories are what make it all worthwhile", Mr. York concluded.