In a bid to boost customer confidence, KBank has introduced face recognition technology to verify customer identities when opening deposit accounts at branches. To further enhance the precision in customer identity verification, KBank is scheduled to link customer identity data across all banks and expand financial services on the digital platform, starting with deposit account opening.
The move is aimed at allowing customers to conduct transactions anywhere, anytime without having to visit a branch, and creating new security standards during the digital era. A target has been set to introduce the service on the digital platform by 3Q19. KBank is also ready to integrate such a system with the government so that customers can verify their identities when using public services in the future.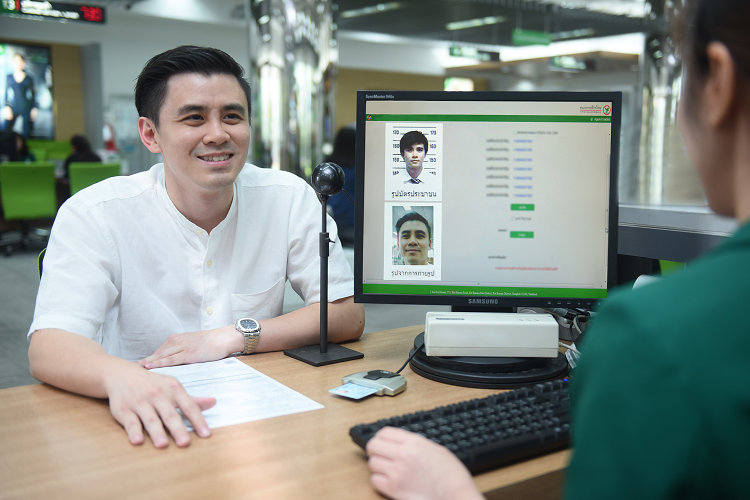 Mr. Silawat Santivisat, KBank Senior Executive Vice President, said that "KBank attaches importance to the security of customer data, so we have used various technologies to steadily prevent risks. KBank recently began to employ face recognition technology to verify customer identities, starting with deposit account opening at branches. This technology will help enhance the security standards and precision in customer identity verification at branches, thus reducing identity theft in account opening."
The existing requirement regarding document and procedure for deposit account opening remains intact. An additional procedural step is that KBank branch staff will take a headshot photograph of a customer who requests to open a bank account and use face recognition technology to compare with the photo in his or her identity card. Such identity matching data will be used for opening the customer's deposit account.
The service has been under the Bank of Thailand's Regulatory Sandbox since August 2018. The trials find that the system's authentication system has produced accurate and satisfactory results. KBank aims to develop the system to ensure that the procedure will be carried out correctly, accurately and efficiently, so that headshot and face recognition become common standard procedures in carrying out transactions. Additionally, by 3Q19, KBank has planned to link the customer identity data with other banks to make it more convenient for customers because they can expedite transactions, such as loan application and a cross-bank account opening, via digital channel anywhere and anytime instead of having to visit a bank branch. National Digital ID platform will serve as an intermediary infrastructure to supervise data transmission according to rules and regulations. In the future, KBank aims to integrate the system with that of the government agencies to enable customers who seek the government services to verify their identity by this technology as well.