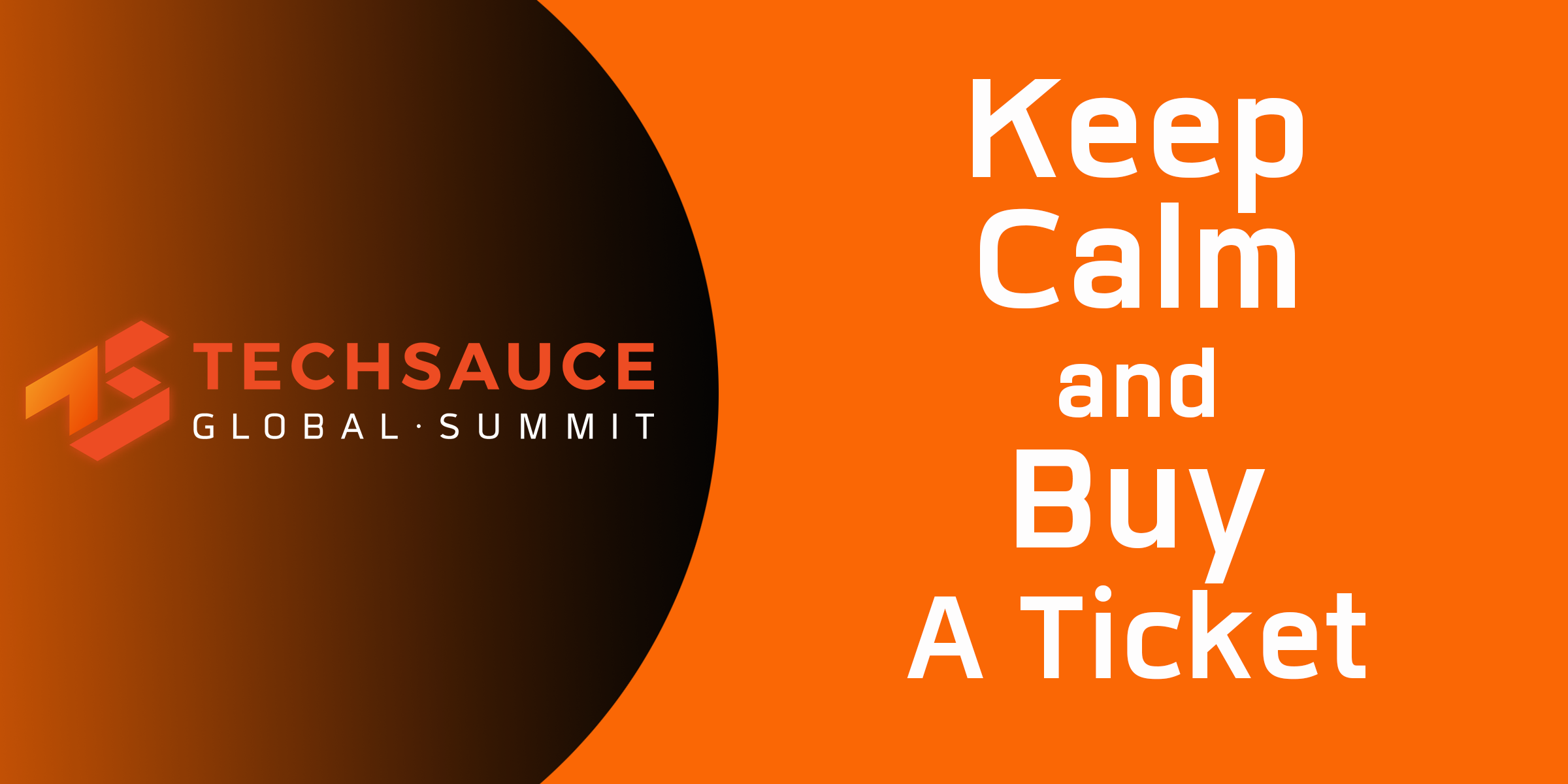 What do you mean, "Keep Calm and Buy A Ticket?"
Greetings to all conference-goers & would-be conference-goers!
Summer has arrived, and with it, tech conference season. You're probably already aware that from now on until the end of July, there's a whole sequence of high-power tech conferences occurring throughout Thailand and Southeast Asia - culminating in our very own Techsauce Global Summit on July 28-29, 2017 at Bangkok's Centara Grand Convention Centre.
This is the second year for our conference under the name "Techsauce Summit" - except this year, we've rebranded as Techsauce Global Summit which reflects our goal to put ourselves and our attendees on the global stage. We are Thailand's largest paid startup conference that has scaled from 120 attendees to 3500 attendees within just 5 years after its beginning in 2011.
When it comes to big events like this one, the perspective varies from organizer to organizer and brand to brand about whether to give away free tickets - but this year, we are not giving away free tickets (except a certain quota to our sponsors, speakers and media passes for the press which can be requested at [email protected]).
We know everyone loves free tickets - so before you identify this as a really mean and stingy stance for us to take on ticket sales, please take a moment to read on as we take a deep breath and share honestly from our hearts 5 reasons why we're not giving away free tickets this year.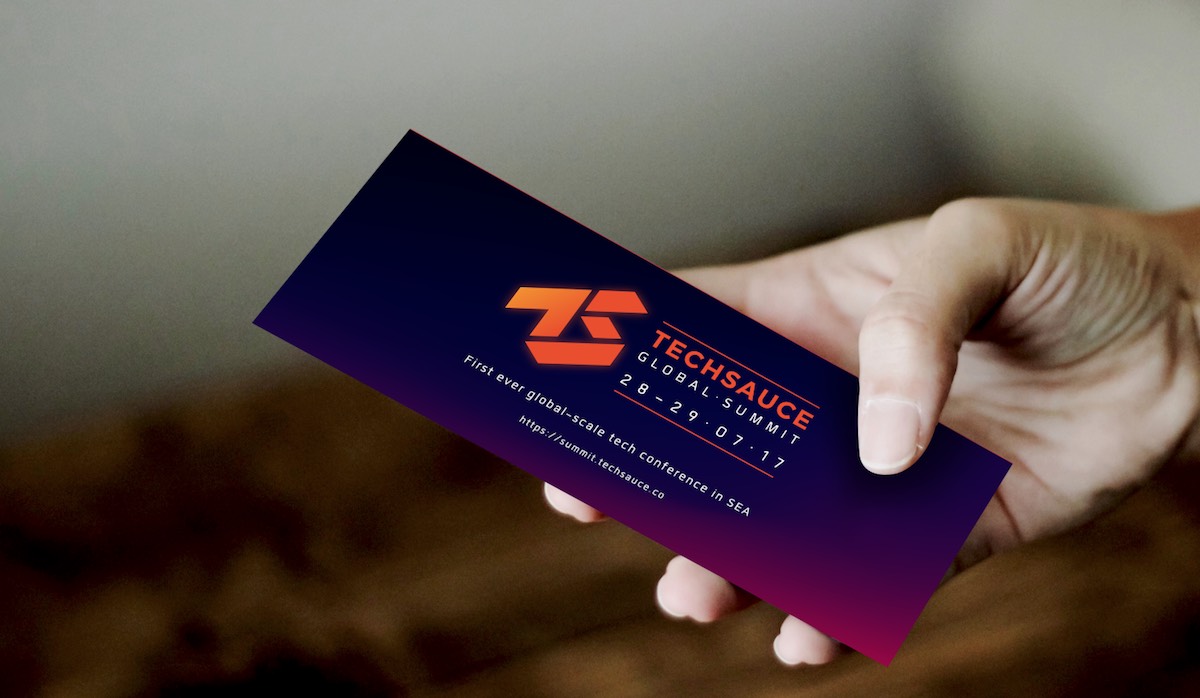 What, no free tickets?
1) In our opinion, free tickets should be handed out judiciously else it could be identified as a covert betrayal of the people who actually purchased a ticket. Case in point - last year, a good friend of one of our co-founders bought a ticket out of a desire to support our brand, but later shared how he felt some some sense of disappointment after finding out how many people got free tickets. Turns out a lot of people who get free tickets are very vocal about it, and in the end word gets around. As with this experience we just shared, it actually doesn't reflect too well on our brand and we feel it's unkind to individuals who made a conscious effort to purchase a ticket. 
2) When people know free tickets are available somewhere, it turns a lot of potential buyers away. Promotions and discounts are one thing, but we would like people to look seriously at buying a ticket for our event instead of waiting around until some time close to the conference to find out if there will be any free handouts. Staying true to our pricing scheme also levels the playing field for would-be buyers.
3) Free tickets draw some individuals who don't necessarily value what the conference has to offer. One of our co-founders shared how an attendee once came up to them and mentioned that he came to our conference to look around - but explicitly and somewhat arrogantly stated to us that he was not really interested in the conference and had only come because somebody gave him a free ticket. Like with so many other things in life, people value things that cost.
We know this it is not the case with every attendee who gets in with a free ticket. At the same time, we regret for free tickets to actually end up drawing in people who don't value what the conference has to offer, especially because it devalues the entire conference for other attendees and people who have worked so hard to pull the event together.
Like with so many other things in life, people value things that cost. Our value proposition is that this is always going to be a conference that's definitely worth paying to attend.
4) We are Thailand's largest paid startup conference. This is actually part of our branding. There are plenty of free startup events and conventions for people who are interested in free attendance, but we have always identified as a paid startup conference and strive to deliver on the same level as other global and regional paid conferences in this area of the world and even in the West. Therefore we are not afraid to charge for what we have to offer:
Entry to the 2-day international event in Bangkok with world-class production during July 28-29
250+ world-class keynotes & panels with at least 60% imported speakers
200+ exhibitors including local, regional & global startups & enterprises
Legendary networking: 500+ VCs and 200+ global media expected to attend; you can possibly meet your future investor!
Access to all Vertical stages on cutting-edge topics such as Urban Tech, FinTech, Manufacturing & Automotive, Acceleration, HealthTech & Venture Capital
The New Era Tech Showcase in special Muay Thai style that will feature technologies 5-10 years into the future
Delicious, quality lunch buffets & coffee breaks at Centara Grand both days
A ticket to Asia's most epic after-party the evening of July 29 (with food, drinks, after-party concert & DJs that will get everyone moving and chilling with all the new friends they've met over the past two days!)
Plus, business matching, hackathons and lots of other fun and engaging (adventurous) startup activities are in store! Experience various exciting adventure-sport themed exhibition zones, interactive play areas where you can get your hands-on experience, and attendance to live startup pitchings including the grand finale pitching stage from our 10 satellite events which puts ASEAN's rising stars on the same stage to compete for world-class funding prizes!
5) We work damned hard to make Thailand's biggest startup event happen. In the months leading up to the conference, our entire team works their backs off, often staying up past midnight to keep the ball rolling with everything from speaker sourcing (screening for the world's leading startup minds) to promoting the exhibition and drawing in an ever-widening circle of global attendees - so that the entire experience that people associate with Techsauce Summit - now Techsauce Global Summit - will be nothing less than what the startup community has come to expect from our brand. We know who we are, we are proud of who we are, and we desire to raise the level of what we deliver from each year to the next. Being extremely passionate about what we do, we hope that every conference is going to be better than the last, and we propose to offer better value each year than the last.
As you can see, this is something we've thought through carefully and we're very firm on our stance because it's part of who we are. Like in any good relationship, we hope that our attendees also see our value and that this draws people to our conference who share our mentality - those who value tech and are willing to pay for world-class opportunities to access funding and pick the brains of the leading startup minds in the industry whilst networking with a large number of other attendees who share the very same mentality.
Being extremely passionate about what we do, we hope that every conference is going to be better than the last, and we propose to offer better value each year than the last.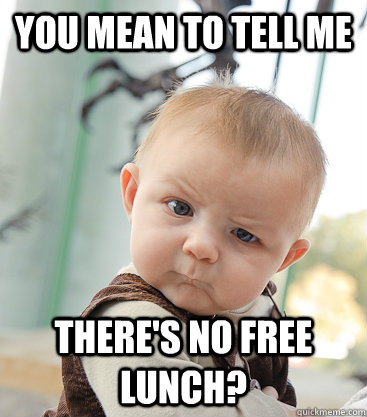 Question: You mean to tell me there's no free lunch?
Answer: Every ticket purchase entitles you to quality lunch buffets free of charge on both days of the conference, plus snack/coffee breaks and an epic after party with food, drinks, a wild concert and some really sassy DJs. So, yes - you could say there is pretty much free lunch.
Other considerations:
To any locals who wish to raise a complaint about the price, please consider it a real steal compared to other conferences that you attend abroad in Singapore or Hong Kong, etc. We are bringing a global-scale conference to you so you can save on flight/accommodation costs and our tickets are generally 1/2 the price of global and regional conferences - yet we still have to fly in speakers and pay their flights & accommodation to bring in our target of over 60% international speakers. This is a huge part of our investment - bringing world-class speakers to you right here at home. Please help support us for a good cause! :)
A brilliant article by The Next Web outlines 8 reasons there's no such thing as a free conference ticket. We fully agree, and also without a doubt place our belief in the work of our hands: a ticket to Techsauce Global Summit 2017 is a small investment for yourself and your business - only a fraction of the price of your Macbook or iPhone, or on par with a Coldplay concert ticket - but it is actually an investment that could give you a return of up to 10x or more. Isn't that a good reason to buy a ticket?
So, what's the pricing scale like?
A note about this year's unique pricing scale - and yes, the cost is still a fraction of the price of your Macbook or iPhone: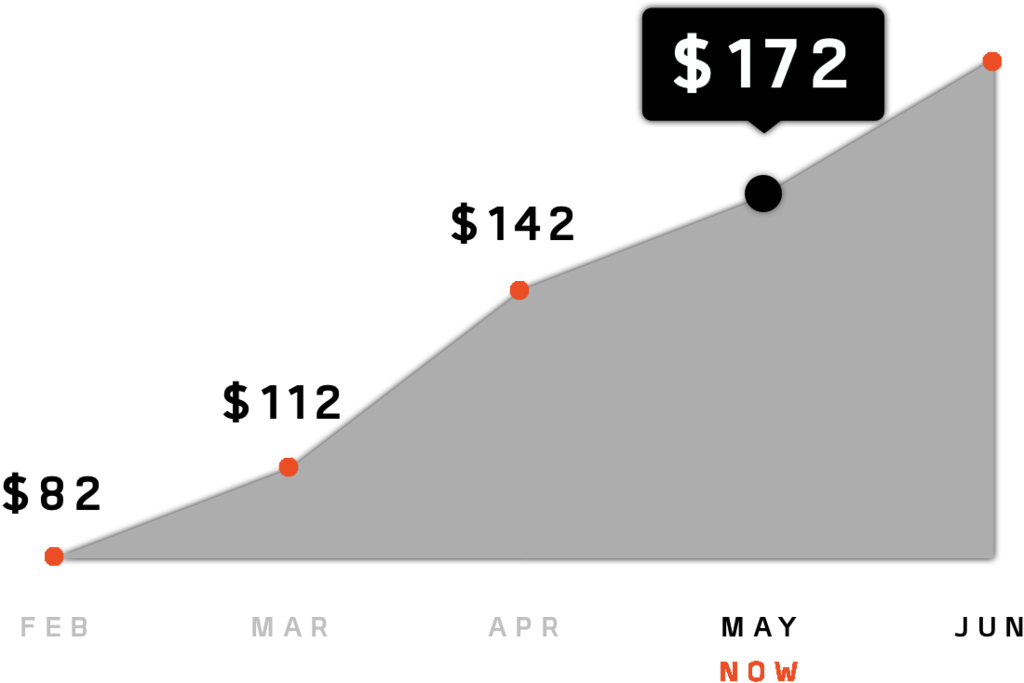 Our ticket prices this year are styled as a special variation of Early Bird tickets so that the sooner you buy, the more you save. In fact, the rates are rising slowly so we're actually giving buyers more time to make a decision than with the typical Early Bird pricing scales.
February - $82 USD (90% off)
March - $112 USD (80% off)
April - $142 USD (70% off)
May - $172 USD (60% off) (BUY NOW)
June - $202 USD (50% off)
July - $232 USD (40% off)
At the door: $350 USD (Full price)
A ticket to Techsauce Global Summit 2017 is a small investment for yourself and your business - only a fraction of the price of your Macbook or iPhone - but it's an investment that could give you a return of up to 10x or more. BUY A TICKET: https://goo.gl/JaiCoU
That said, there's still a number of free tickets bouncing around out there from our sponsors and top influencers. That's something we don't mind, but we do strive to make access to the event as fair as possible for all attendees. FYI - anyone who gets a complimentary ticket is usually working to contribute to the conference by moderating a panel, speaking, helping us to put on a roadshow, or through one of our partners.
We value you - our conference-goers, partners and attendees - and strive to offer you the very best we have. We hope you feel the same way about us.
Sincerely,
The Techsauce Global Summit Event Team
P.S. If you are a startup or enterprise, you also have an option to purchase a booth:
Startup booth - Available only to startups, a Startup Booth package is priced at $435 USD and includes 2 regular tickets and your 1.5×1.5 m. booth which gives you unlimited exposure to the 6000 other conference delegates for one day. Since 2 regular tickets are currently valued at $344 USD, your booth actually costs only $91 USD! This package is available until June 07, 2017. Purchase a booth here.
Enterprise booth - To purchase a booth for your enterprise, or a larger size booth, contact [email protected].
Interested to sponsor, speak, moderate or obtain a media pass? Contact us at [email protected] today.
_____________________
Techsauce Global Summit 2017 is suited to companies and entrepreneurs who are looking for technology and innovation, brands in the processes of preparing themselves for digital transformation, as well as startups and those who are interested in technology. Techsauce Global Summit 2017 is no ordinary conference. For further information and ticket reservations, please browse to https://summit.techsauce.co.
About Techsauce Media: Techsauce Media Co. Ltd., the website developer of Techsauce.co, is considered one of the technology-oriented media producers who has helped to pioneer the region's startup industry. With more than 6 years' experience in the technological field, Techsauce aims to educate, inspire and build networks that create friendly environments for startups and entrepreneurs in Southeast Asia and raise the bar to the global level.