Siri Ventures, the leader of Thailand's PropTech, discloses a test plan of living innovations in SIRI VENTURES Private PropTech Sandbox, introducing three futuristic startups, comprising an autonomous car developer AIROVR, a drone delivery developer Fling and an intelligent security sensor SoundEye. It collaborates with NSTDA to build 3D Mapping to connect with autonomous cars and launch the first test drive in Q4/2019. Meanwhile, it plans to invest 600 million baht in targeted startups in the second half of 2019. The company also summarizes its success and progress in H1/2019 and emphasize its vision to drive the change of real estate business and create digital living innovation for Sansiri's customer with PropTech.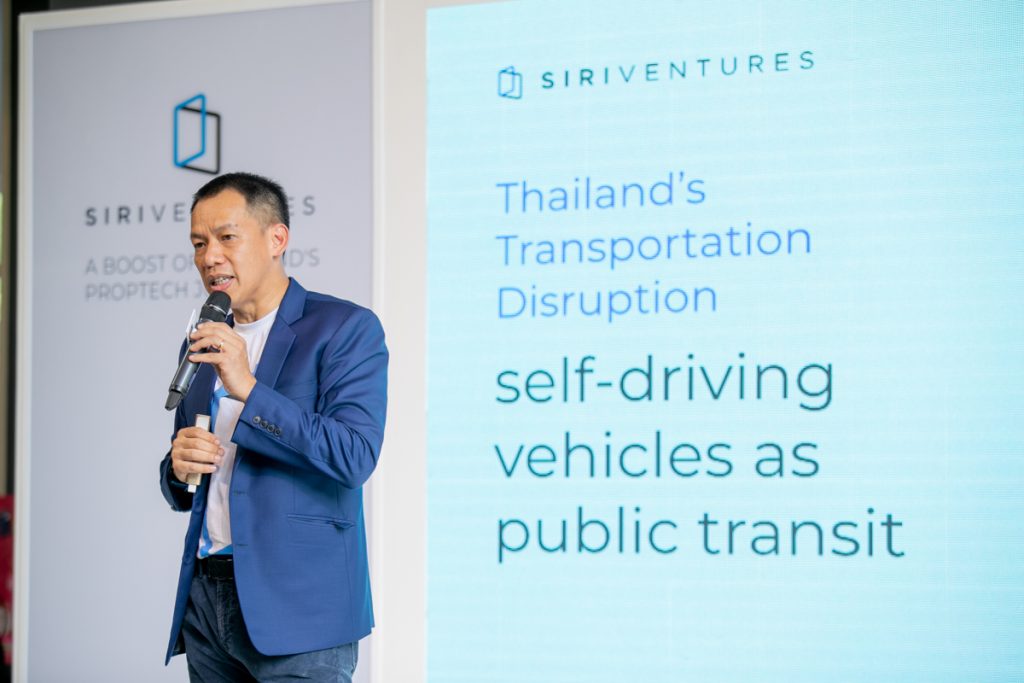 Mr. Jirapat Janjerdsak, Chief Technology Officer of Siri Ventures, reveals that after it launched "SIRI VENTURES Private PropTech Sandbox" where it is a place for testing startups' innovations that will be used in Sansiri's projects since last year's end, it has now extended further collaboration with National Science and Technology Development Agency (NSTDA) and three potential startups to test three new innovations in the second half of this year in SIRI Ventures Private PropTech Sandbox at T77 project.
Three innovations that will be jointly developed and tested are
1. Autonomous Car: under the collaboration with AIROVR, a Thai autonomous car developer, and NSTDA, one of the leading government agency in-vehicle technology research and development. AIROVR will develop the necessary infrastructure for "electricity autonomous car" to transfer passengers from accommodation to sky train (First Mile Transportation) and from sky train to accommodation (Last Mile Transportation). Meanwhile, NSTDA will develop required technology infrastructures including Drive-by-Wire (Integrated censor for autonomous car), navigator system, command and control system, and high-resolution 3D Map in T77 Project.
"First Mile and Last Mile Transportation have already taken place in overseas. We see the opportunity to develop and promote such technology and make it happen in Thailand to provide more convenience for people's lifestyle. The pilot project in T77 will start in the fourth quarter of this year, considered as the first commercial autonomous car test driving in Thailand," says Mr. Jirapat.
2. Drone Delivery: under collaboration with Fling, a Thai drone developer. Fling will provide drones for goods delivery from Habito Mall to Sansiri's condominium in T77 project. It is scheduled to kick off a test after it receives all permission from related agencies.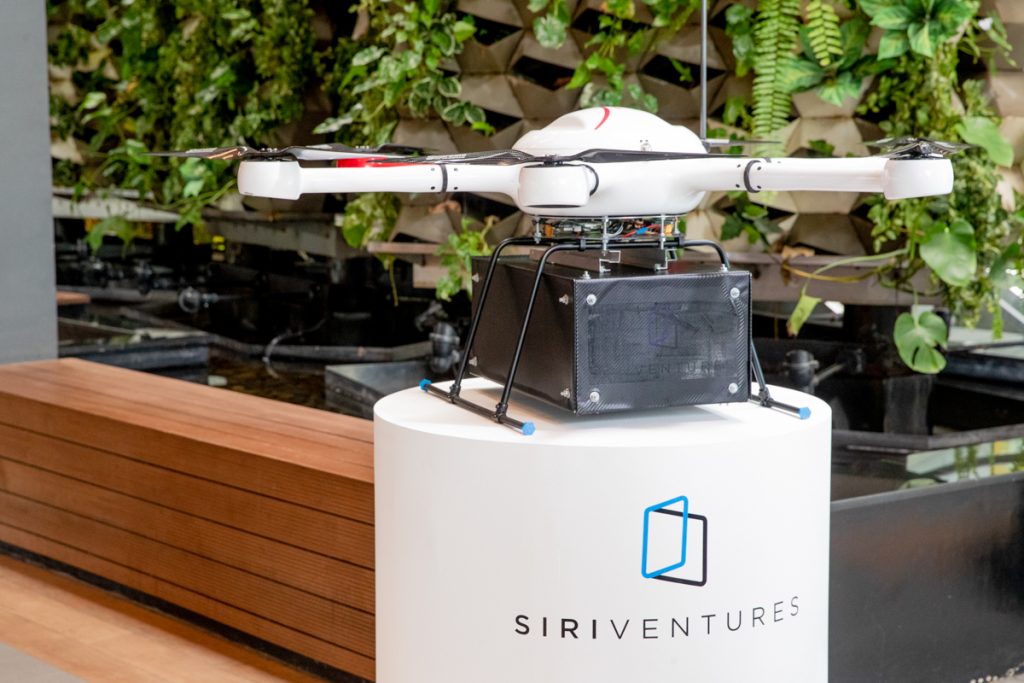 3. Security System: under collaboration with SoundEye, the world's first AI-driven smart building developer. SoundEye's microphone sensor performs emergency detection, for example, crying for help, water leakage and gun-shot sounds in some buildings in Singapore including Changi Airport. SoundEye will commence the test in T77 in the fourth quarter of this year. This is also the first time to use its system in residential project.
"If we can develop these technologies and adopt them in the future, we probably see autonomous car and air-taxi drone to disrupt the living trends to be safer and more convenient as well as to enhance the transportation industry in Thailand. Meanwhile, this will make a big change for Thai property industry because customers will commute so conveniently that the location is no longer the main factor for choosing the property," cites Mr. Jirapat.
Dr. Janekrishna Kanatharana Executive Vice President of the National Science and Technology Development Agency (NSTDA) says that the Office has continuously done research and development about the advanced automobile, from electric cars to autonomous cars. It has collaborated with the Transport Ministry to promote policies and regulations to make Thailand ready for an autonomous car in the near future. Moreover, it has prepared necessary infrastructure for automotive development, for example, Focused Center on Rail and Modern Transport Center, Electric Car Battery Test Center and Autonomous Car Test Center at Eastern Economic Corridor of Innovation (EECi). The collaboration with Siri Ventures and AIROVR is an important step to further develop NSTDA's research into a commercial for the sake of the business sector and people in general. Besides, 3D Mapping of T77 can be connected to "autonomous car" of AIROVR and "Drone Delivery" of Fling."
"It is a good opportunity that we have joined Siri Ventures and startups to make this pilot project happen for the first time in Thailand. Autonomous cars and drones are not far from reality anymore. Many countries are seriously studying and developing them both to generate the benefit for businesses and industrial sectors. If our first step is successful, it will change people's living standard completely," says Dr. Janekrishna.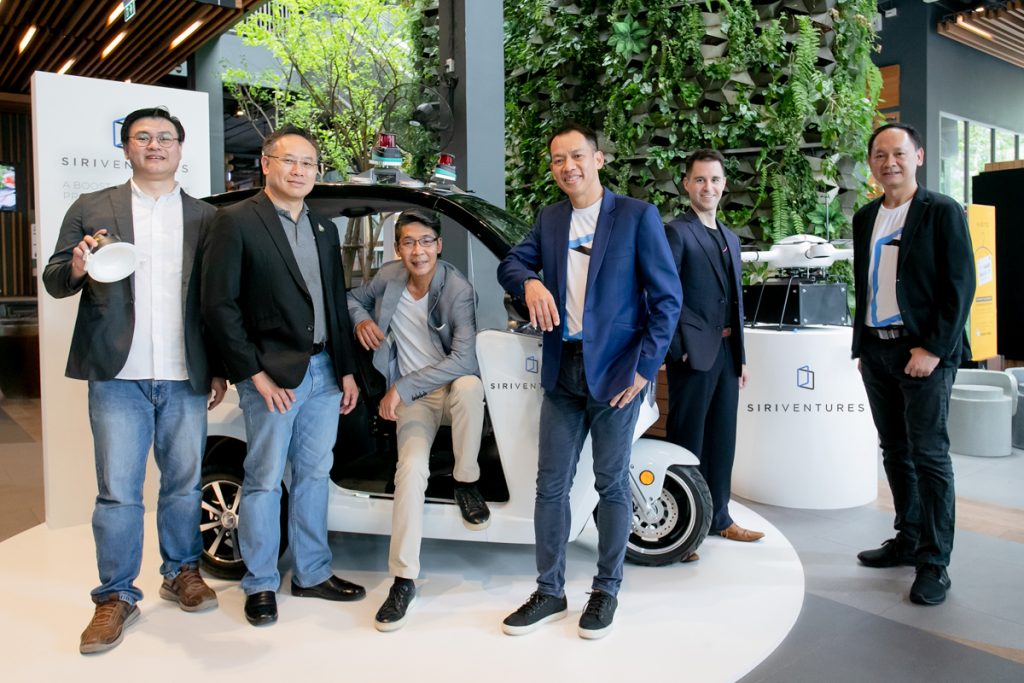 Mr. Jirapat adds that Siri Ventures plan to invest 600 million baht in startups in the second half of this year. It gives priorities on 1. ConsTech. Around 20% of the investment budget will go toward the construction quality control. 2. Sustainability. It will spend 30% on technology that utilises resources smartly and treat waste efficiently. 3. PropTech. It will use 20% to futuristic lifestyle technology and tokenization. 4. LivingTech & HealthTech. About 30% will be spent on technology that enhances safety and comfort in residential projects. Currently, many startups have reached the Proof of Concept stage.
In the first half of 2019, the company recorded a successful performance and had progressed in many angles. For investment, the startups that the company has invested showed pleasant performances, for example, Semtive (the developer of residential wind turbine which has delivered its products to the company), Neuron (the Singaporean e-scooter startup which provides the service in DCondo Ping Project and expands its services in Prompong-Onnut area as well as Chiang Mai's city), OnionShack (the developer of "Sanroo" robot, Sansiri's new employee that gives the information about innovation at The Cloud, 3rd floor, Siam Paragon).
For ecosystem & partners, the company has coordinated with National University of Singapore, the leading university and a pool of Singaporean startups, to take the outstanding Thai startups to showcase their products on the regional stages. This helps promote Thai PropTech and LivingTech to have more presence in the regional level. At the same time, Siri Ventures has given the opportunities to Sansiri's employees to become startups and entrepreneurs by supporting time, resources, consultancy and millions of baht of the initial fund per team under THE FOUNDER project.
For Lab & Development, it emphasizes Sansiri's commitment to offer the services under the "More Than Home" concept and fulfill all lifestyles through Sansiri Home Service Application (HSA), for example, Homestore, an online magazine platform that readers can do online shopping, a collaboration with Smithivet Hospital to provide health services to residents, the payment service that allows residents to pay installment and common shared fee directly via banks' applications including KPlus and SCB Easy, the installation of air quality sensor at over 60 locations nationwide to track dust level, dampness and other in-depth data, and give the advice what to do in that air quality. Besides, it is also developing Smart Meter that allows residents to track the usage of utilties at any time.
"We believe that three main missions that Siri Ventures focuses will be the key factor to change the Thai property industry in the better way. We will work together with Sansiri to push lifestyle-related technology and innovation to be used in real life, to serve the changing lifestyle of new generation, and to fulfill the futuristic experience for Sansiri's customers," added Mr. Jirapat.