*For the original Thai article click here.
With only 3 months left to the ultimate Techsauce Global Summit 2018!  For those who attended last year, you are probably wondering what is different for this year?  Well, today Techsauce is ready to reveal why this year the summit is so much more than what you may expect.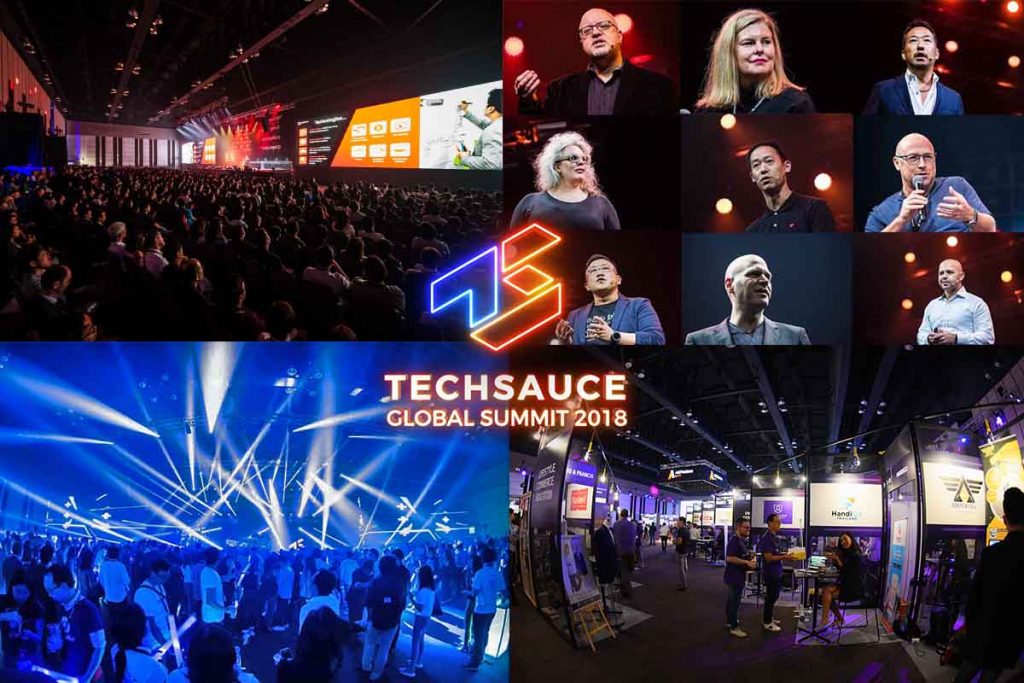 2 days of nonstop topics on 11 stages
Across the main stage and vertical stages, Techsauce will feature unique topics that are different from each other.  This year's highlighted stages are:
Startup Stage Co-curated by Bangkok Venture Club and Techstars, this stage is for startups at any level of maturity.
FAB Stage (Foodtech-Agtech-Biotech) Double underline this stage on your list of stages to go to this year because it features topics that are hard to find in the Southeast Asian region.

 

We have gathered all of the technological know-how on how to do business in the food and agriculture sectors.

 

This information-packed stage includes biotech too.
VC Stage This stage combines venture capitalists or VCs from various countries with 26 speakers that are changing perspectives and trends this year.

 

Startups and VCs cannot not afford to miss this stage.
HealthTech Stage A place where health junkies can get their fix with the latest health technology such as technology for the disabled, telemedicine giving you access to doctors without having to go the hospitals, technology for elders, and virtual reality (VR) to treat those with mental health.

   

DeepTech Showcase and Head to the future Stage 
Living Tech Stage
In addition to these stages, we are bringing back the essential stages of  FinTech, Blockchain/Cryto, Data/AI and AR/VR. 
Meet new startups on both days of the summit from Thailand and abroad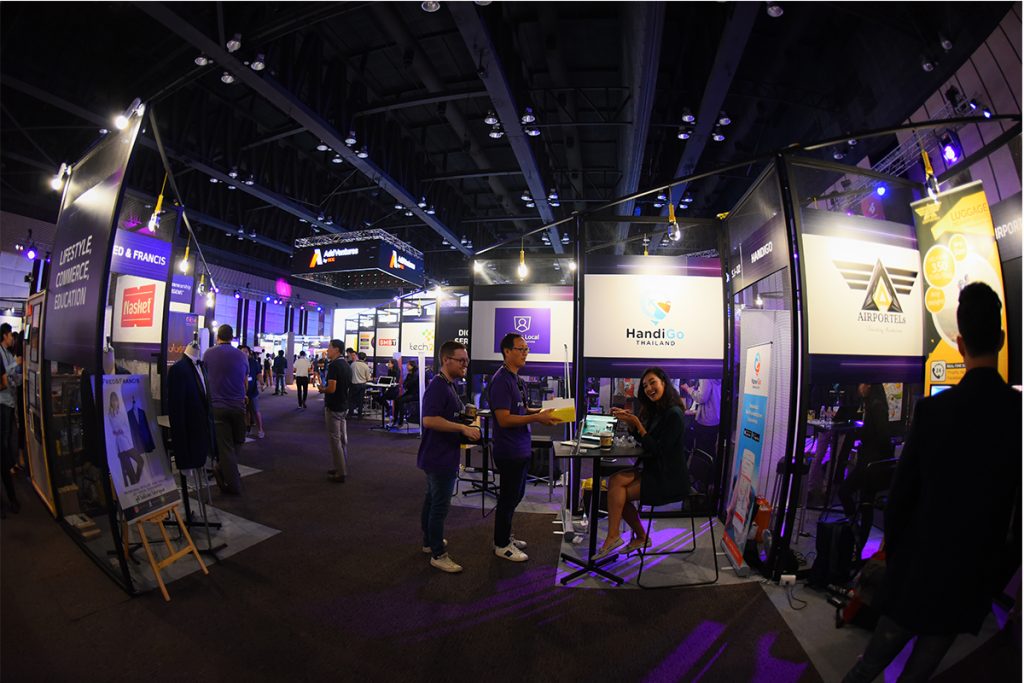 Expand your networking with new startups from Thailand and overseas that are the real deal over two days that are featured in over 216 booths.  New startups will be featured on each day of the summit making it a new experience each time you come.
20 workshops lead by world class experts 
Exclusive for Grand ticket holders is access to workshops on topics Techsauce has carefully selected and filtered for VCs, startups, those working in human resource, and developers.  Organizations can train their staff in the following workshops:
Startup Financial Projection

Identifying, Connecting And Negotiating With The Right Investors

Creative Tensions by Mike Peng and Greg Perez of IDEO Tokyo

Corporate Innovation (Digital Mindset/ Digital Transformation)

Business Blue Print by a team from Investible, Australia

Team building and Recruitment by Fingerprint for Success

Team based learning (Educational workshop)

Corporate Accelerator 101

Pitching clinic teaches you how to pitch by top accelerator SOSV
A week of side events with 60 organizations
On the third week of June, all week long are various side events by diverse organizations alongside Techsauce Global Summit 2018.  Techsauce is partnering with Techstars to host Thailand Startup Week to make your visit to Bangkok worthwhile.  Stay tune for more updates from Techsauce's websites! 
Now that you know what is in store, quickly get your tickets because Tier 3 tickets are the lowest price you can get!  Get them before the price increases!
For more information and details go to: https://summit.techsauce.co/