It can be seen that the contribution of startup to the economy of Vietnam is increasing with more players and fewer barriers to entry. Vietnam's startups grew 14% in the first quarter of 2017, with 39,580 startups entering the market. Out of these, tech startups have seen the most growth. Most startups are located in two big cities of Vietnam, namely Hanoi and Ho Chi Minh. There are more and more tech startups that have created a profound reputation and attracted much global attention, like the case of LOGIVAN - "Uber for logistics" or Wefit - lifestyle and fitness application.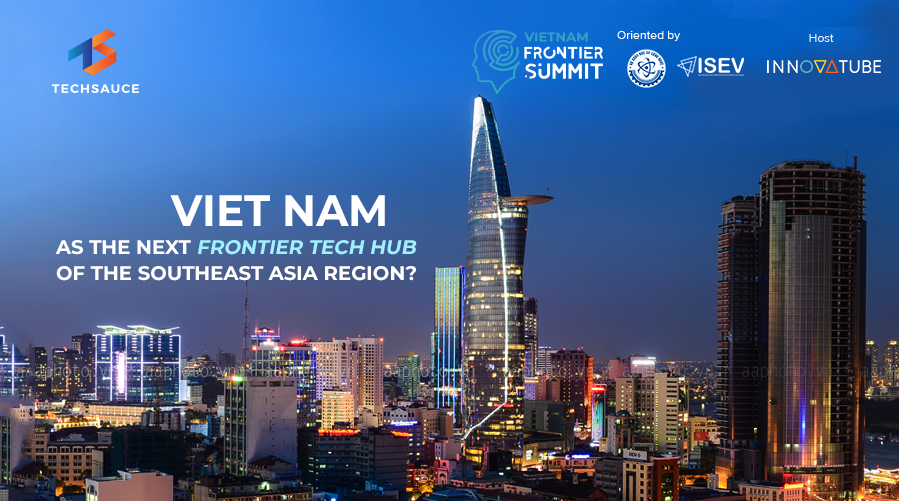 There are quite a few factors that drive Vietnam's frontier tech startup ecosystem. Firstly, Vietnam government has recently imposed some policies to help strengthen the nation's competition capability, one of those is the Initiatives For Startup Ecosystem in Vietnam program conducted by the Ministry of Science and Technology from 2016. The project aims to create a favorable environment to promote and support the formation and development of fast-growing enterprises technology.
Secondly, Vietnam has been well-known for its talent pools. With the median age of 30.5 years old and nearly 70% of the population is in working age (2017), Vietnam is expected to provide an abundant labor source. Furthermore, the quality of the labor source, especially in the field of frontier technology, has become increasingly improved. Students are exposed to math and programming at an early stage and in terms of coding skills, Vietnamese students are the 3rd best in the world.
Last but not least, Vietnam has grown increasingly connected in recent years. In 2015, approximately 50.8% of household had access to the Internet and the rate is expected to rocket in the next few years, which results in a growing online consumer base and turns out to be a big opportunity for tech startup in Vietnam. Also, Vietnam can serve as an optimal market for foreign startups, as it has 97.5 million population, most of them young and tech savvy.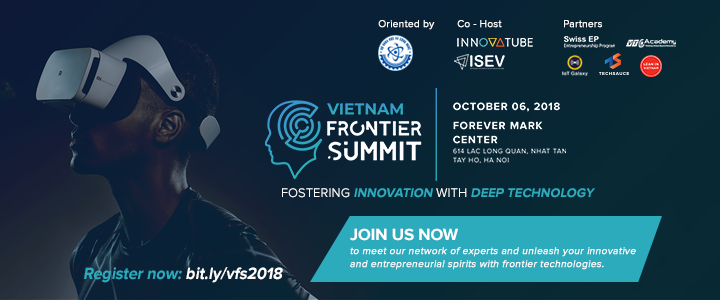 As a player in the frontier tech startup ecosystem in Vietnam, Innovatube believe that in order to achieve the vision of strengthening the ecosystem and making Vietnam the frontier tech hub in Southeast Asia, there should be a strong connection between every key player in the system. The reason is deep tech solutions tend to take more time, capital, human and market understanding to be launched than other Internet solutions. Not only startup but traditional enterprise should actively adopt those new things into the operation process to boost up the business performance and extend the business lifespan. That's the main reason why Innovatube chooses to organize Vietnam Frontier Summit 2018 - an one-day conference held on 6th October 2018 in Hanoi with the theme of "fostering innovation with frontier technologies".
Vietnam Frontier Summit will be gathering the brightest minds in Vietnam and Southeast Asia to achieve the following 3 objectives:
(1) Strengthen and support frontier tech startup in building a sustainable business (2) Create strong connection and synergy of stakeholders in the frontier tech ecosystem (3) Promote frontier tech such as AI, IoT, Blockchain and AR/VR and the applications of these technologies in real projects
With topics ranging from the applications of frontier technologies in traditional industries like banking and finance, healthcare, etc. to the overview of frontier tech landscape and investment opportunity in Vietnam, Vietnam Frontier Summit is expected to gather more than 2000 developers, researchers, entrepreneurs and investors in Vietnam and from other countries in the SEA region.
Register now and stay in front with VIETNAM FRONTIER SUMMIT: bit.ly/vfs2018 More information at: https://www.summit.innovatube.com/