People make the company. Most of us already understand the importance of employee experience for a company's success. However, when seeking ways to improve employee experience, many CHORs' and HR professionals' first reaction is to search for an allegedly effective HR application and push employees to add one more app in their already-too-chaotic daily app-switching operating process.
In this article, we will help you see why employee experience should not be thought of as a one-size-fits-all application. The correct way to tackle this issue is to adopt a broad vision, a long-term goal, and a continuing effort.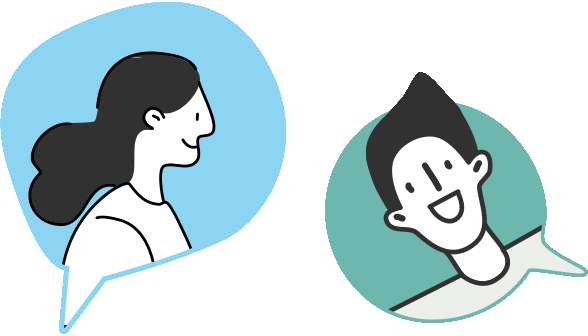 To know exactly where to put in more effort, and find a truly qualified solution, we need to first understand that a great employee experience is like a product, and its composition is a three-pronged structure. We call it the golden triangle, and it targets culture, process, and digital experience.
What is the golden triangle for EX?
Employee experience is not one-dimensional. It is three-faceted. Every company, enterprise, or organization should always spare no effort to optimize their culture, process, and digital experience, because as a whole they shape and define your employee experience.
Culture is the starting point and it sets the tone.
Building employee experience should start by understanding clearly what kind of brand, purpose, and culture you want to create for your organization. To make your employee experience unique, sustaining, and influential, every part of the employee life cycle should be aligned with your distinctive organizational identity.
Employer brand matters. Today, most job seekers look for information about a company on job search websites like Glassdoor. The rise of company review sites like Glassdoor indicates that employees are not only curious but also realize the value of employer brands. The employees seek information about companies' culture and how they treat current hires. They desire to know what their future experience will be like at an organization because ultimately, how employees feel will define the length of their story in the company. This reflects how corporate culture influences potential hires' decision-making. In fact, research has shown that 81% of employees say that company culture influences their job application decisions.
An influential employer brand is rooted in great employee experience. Every year, CHROs and HR professionals seek to be shortlisted for Global Top Employer, because it can shape their employer brand in a strong and positive way. Having a positive employer brand not only gives back pride to your current employees but also helps attract candidates. Senior Vice President at DHL Express in Europe, Farnaz Ranjbar says, "The Top Employer provides us with an opportunity to find out what other companies are doing and benchmark us against them."
Culture defines employer brand and sets the tone for employee experience. Airbnb, for example, has kept its corporate work culture alive and thriving during challenging times. One of Airbnb's central focuses has always been keeping people productive, motivated, and engaged. Although they allow employees to work remotely from any place in the world, many choose to work from the office just to see their peers. The key motive behind it is their problem-celebrating culture.
In Airbnb company-wide meetings, employees can discuss topics that other companies often shy away from unveiling. They even give those workplace "taboos" some of the funniest names: Elephants (big things that everyone notices but no one dares to talk about), Dead Fish (incidents that happened in the past but still have an effect on the present), and Vomit (things that employees desperately want to get out of themselves and discuss in groups). The effect of having these discussions builds a culture of transparency where nothing is hidden and every problem—big or small, is worthy of being addressed. This kind of work environment provides safety for employees to point out issues and increase their sense of responsibility. If no one dares to speak up, the problems will just pile up.
Next time when you want to rebuild your employee experience, take a great look into your company culture. Align your employee experience with your purpose, brand, and values. Providing continuous feedback, creating functional training programs, and giving people opportunities to connect on a deeper level, are all viable ways to build a good company culture. Together, they will create valuable business benefits, such as increased productivity, reduced turnover, and greater employee satisfaction.
Process lays the foundation.
Employee experience is made up of various kinds of processes. Just as employee performance is judged from day one, employees are also evaluating their new company starting from the onboarding process. If you are not quick enough to grant access to the necessary systems, servers, tools, and information your people need to work, you are likely to suffer reduced productivity and create a negative impression from the very beginning. A survey pointed out that the number of newly hired employees who leave their jobs within the first 6 months is 33%, which is a daunting number every CHRO and HR professional should plan to reduce.
Streamlined processes also build the foundation of a positive employee experience. Looking at an outstanding example of the streamlining process to remove unnecessary steps, Google is one of the organizations known for its flat infrastructure. At Google, employees at any level can connect with senior or executive managers, without jumping through hoops, or communicating via secretaries. It improves communication efficiency and helps foster an environment where everyone's voice is heard without feeling like another cog in the machine, which undoubtedly boosts employees' overall work experience.
Every organization should remove complex or unnecessary steps in all kinds of processes to deliver a smooth and frictionless work experience for employees. By streamlining your organization's daily processes, you can achieve a variety of advantages, such as increased efficiency, improved productivity, and communication. In addition, it can also help clarify job duties and enforce accountability—improving employee morale and encouraging employee engagement.
Digital experience amplifies everything.
Nowadays, you cannot build employee experience without considering technology. No matter where your employees are based, whether they are on-site, at home, or working in a hybrid format, their digital employee experience pulls back the curtain on how equipped, enabled, and empowered they are to finish their daily work. It's fair to say that digital experience is the backbone of employee experience.
Digital employee experience is defined by the quality of employees' touchpoints with the technology they use to do their jobs, such as the performance and reliability of devices and programs, mobility, and collaboration. It amplifies friction, pitfalls, or highlights.
A great digital employee experience may look as follows: an all-in-one touchpoint that eliminates the need to log in to multiple sites, a platform that is personalized for individual users, office workers, and frontline workers both included, and human resource tools that engage all employees.
Clunky digital experience varies in segments. A desk worker who is engaged with dozens of company applications on their laptop is bound to have a totally different digital employee experience than a factory worker who receives most company information on digital signage. Different experiences pose different challenges. Studies show that desk workers are often overwhelmed, receiving a deluge of notifications and emails, forcing them to context-switch as often as 400 times a day. Meanwhile, frontline workers often lack digital capabilities—in a survey of IT professionals, 72% of them admitted their deskless workers don't have access to the same employee engagement tools their desk workers use.
Desk or deskless, employees want to get their job done, and they want to get it done in a seamless way. A negative digital experience means employees won't be moving as quickly and efficiently as they want to. When people struggle to make progress on a daily basis, they are meant to seek opportunities outside the company.
When set about designing your digital employee experience, a good place to begin is to ask for and gather people's feedback on what's working and what isn't. Then, act according to those insights. Don't feel that you need to get it right on your first try. In reality, creating a better digital employee experience calls for sustaining efforts. As mentioned earlier on improving employee experience, it's a long-term process. There's no one size fits all approach to building a great digital employee experience. Nevertheless, understanding what the problems are is always a good start.
EX implementation roadmap
With the clarity of the golden triangle in mind, let's move on to how to implement actions. Here is the roadmap:
Remove daily work friction for employees
Foster work autonomy through digital enablement
Create a rewarding work environment that drives intrinsic motivation
Build a community that recognizes and celebrates people
Every one of the above actions contributes to a great employee experience in different ways. Let's take a closer look.
Friction is the first problem you should tackle. It is the biggest hurdle for efficient workflows and it comes in various forms. It can be a time-consuming app-switching work process. According to Asana's Anatomy of Work Index 2021 report, 72% of employees admitted to experiencing pressure caused by juggling through multiple platforms.
Fiction can also be an office worker-derived collaboration platform that doesn't fit well enough into frontline workers' daily operations. According to Microsoft's Index report on work trends, the frontline workforce around the world is made up of 2 billion people and 88% of organizations hire workers in frontline roles. Nevertheless, their needs in the workspace are highly uncared-for. Removing daily work friction for every employee is the №1 priority when seeking optimized work experience. It is your starting point and gives you "a clean slate", in this case, an open driveway to your destination.
The next two steps form the architecture for your employee experience. Work autonomy powered by digital enablement gives your employees a sense of liberation and ownership, which helps build a culture of trust. Research by Effectory shows that 79% of autonomous employees are more engaged in their work compared to employees who lack autonomy. When put into practice, autonomy is also an essential factor in higher levels of role clarity, alignment, and adaptability, thus boosting productivity. Just as the new Jabra Hybrid Ways of Working 2022 Global Report indicated, increased autonomy has a positive influence on employees' work experience. Factors such as motivation, productivity, trust, and mental well-being are all enhanced.
Meanwhile, a rewarding work environment that is driven by intrinsic motivation gives them the best reward in the workplace—a sense of achievement and fulfillment. Most companies are doing it wrong. Extrinsic rewards may work in the short term, but it doesn't do anything to build culture. The key to doing it right is to use rewards as a way to demonstrate individual attention and recognition. Rather than using extrinsic motivators or incentives to be earned, find out a way to convey appreciation for your employees.
Rewards that stand for employee appreciation can improve job satisfaction, and they ultimately strengthen the tie between employees and the company. Also, intrinsic motivation can create better collaboration because every employee will be held accountable. Done right, employee rewards are a great way to motivate your employees, boost productivity and create a strong company culture. People need to be inspired. Positive feedback goes a long way. It is the internal motivation that triumphs in the long run.
The final stage of creating a good employee experience is building a people-centered community. Community drives a sense of connection and belonging. It's a space where people share a mutual interest, and feel respected, cared about, and recognized by others. A study by Harvard Business Review shows that the three factors that employees at Facebook value the most are: career, community, and cause. Employees across groups of age, location, and function give a similar range of ratings in terms of having a sense of community. A quote from HBR goes, "Workplaces are communities, built around the relationships we have with our peers. When these relationships are strong, they can be a source of energy, learning, and support."
Relationships transform into the culture. Culture bonds people. It remains the strongest tool to unite and motivate your employees. When people feel they are seen, recognized, and celebrated in a company, they will go beyond their comfort zone and strive for excellence. At the same time, employees that feel they belong to an organization will advocate for it, and bring in new talent to benefit it.
Design thinking mindset
To truly achieve the above four goals, we need to seek help from methodologies of design thinking. Design thinking is an extremely popular approach to problem-solving, not only among designers but across all areas of business. It concerns solving complex problems in a highly user-centric way. The essence of it is a problem-based mindset and its user-first approach. It means that when crafting employee experience, we should always put our people first.
Take the onboarding process as an example, it is an essential part of employees' life cycles that has been neglected for a long time. The awkward silence can happen on every new hire's first day. They may wait for too long to access certain files and devices, and no one bothers to ask. The company will not only waste the new hire's time but also lose their trust.
To effectively optimize the onboarding process, you need to sit down with your hires. Ask them how their first days went and how they felt. Find out what seemed to be the biggest holdbacks and what can be done to fix the problems. Understand their frustrations and excitement. Empathize first. Those shared feelings will push you to challenge yourself and propose better solutions.
Next time, when you start redesigning your employee experience, ask yourself these questions: What does a great employee experience look like from end to end? How does the employee feel at this stage? What triggers frustration? What creates satisfaction? Remember, successful design thinking integrates an understanding of human behavior. Ask the right questions. They will lead you to truly viable and effective solutions.
Don't be a process developer. Be an experience architect. Now the only question remains: who should be responsible for this?
New responsibilities of CHROs and HR professionals
When considering boosting employee experience, most CHROs tend to seek help from available HR applications. The truth is that most HR apps are siloed and don't work in terms of improving employee experience. Yes. They can get a part of your job done. But only the mechanical part, not the meaningful part.
Meaning comes from influences. Today's candidates aren't just looking for lucrative jobs, but for meaningful work. As talent becomes a greater driver of competitive advantage for enterprises, HR functions need to be transformed and revolutionized. HR professionals should not limit themselves to a human resource management department. The true power of the HR department lies in its capability to drive operational excellence and strategic impact.
According to the 2021 Bureau of Labor Statistics report, the overall turnover rate last year is 57.3%.To find out why certain employees choose to leave, many companies have optimized their off-boarding process and launched alumni programs. An open-minded exit interview can enable you to locate the loose links in your employees' life cycle. Also, by giving your ex-employee a positive off-boarding experience, they may turn into future recruits.
People are the most vital asset for an enterprise. Fast-evolving employee expectations are creating opportunities for organizations to differentiate themselves through the way they attract, retain and treat people. HR transformation is a critical prerequisite for an enterprise's success in a tight labor market.
To sum up, people's experience is becoming an increasingly vital part of a booming organization, and it is CHRO and other HR professionals' responsibility to reconsider, prioritize, and build a more engaging experience for every stakeholder.
Don't just manage your hires. Magnify your influence. Build a bigger influence. The rest will follow.
Solution: Build a digital ecosystem
Your ideal digital solution for improving employee experience should be an open, personalized, and consumer-like digital ecosystem or platform capable of optimizing all your work processes in one place and designed to embody your culture simultaneously.
From now on, stop viewing employee experience as siloed applications. They are small, stifled rooms that only store, but do not solve your problems. To create a great employee experience, you have to broaden your scope and ditch the mindset of siloed thinking. What you really need is something much more liberating— to reconstruct everything and build a more sustaining and habitable workplace environment.
Don't just build a company for your business. Build a community for your people. When your employees feel they are appreciated, supported, and inspired, they will become the strongest driving force for your organization. Remember, no matter where you decide to start, people's experience is at the center of your success.