Thailand's tourism is one of the country's largest industries, contributing to nearly 20% of the annual GDP with airlines, restaurants, and hotels as its direct value chain. With the Covid-19 pandemic-enforced travel ban, the unexpected Challenge rises for tourism entrepreneurs; how will you adapt to the new normal where traveling is discouraged?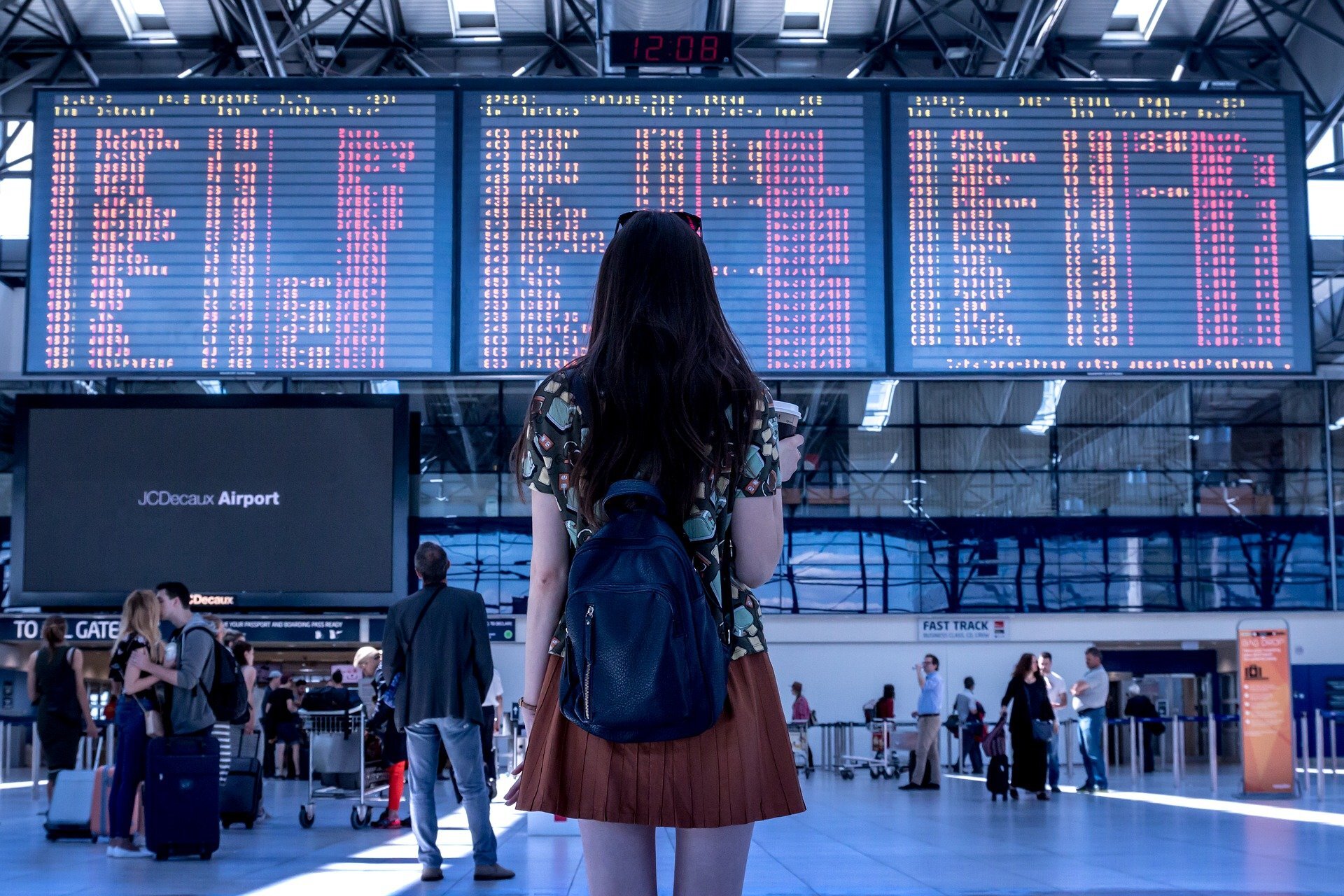 While digital transformation and its technology has been an unstoppable force and a natural transition for businesses, the spread of Covid-19 means businesses can no longer rely on the projected business plan, and the main concern has changed from expansion to survival. The need to adapt with the new situation is, therefore, the added challenge for businesses in this period.
Offering his view on the situation, we talked to Ekaraj Panjavinin, Managing Director of Digital Solutions, True Digital Group, on how hospitality industry could benefit from digital technology to not only survive the New Normal, but to sustainably bridging the gap between leveraging tourist's experiences and optimising the missed business opportunities for hoteliers.
What are the challenges that True Digital foresees for hoteliers?
For hoteliers, there maybe many challenges ahead;
First, how to optimise your income opportunities when the number of tourists is decreasing, and how to present all available services in a way that is easy to understand. From what we can see, a lot of hotels and resorts are offering a variety of services that are mostly left unseen by tourists, and causes the less structured traveling plan. This causes many entrepreneurs in the hospitality industry to miss business opportunities. One of the ways in which this could be alleviated is to increase the opportunity for tourists to see the available offerings and be able to plan a more structured traveling plan, which in turn, would help increase spending per person.
Second, many entrepreneurs may be facing labour challenges as COVID-19 has put restrictions on many international staff that have returned to their home countries and are facing lockdowns. Finding a way to optimise labour efficiency has become the new challenge
Third, as we are promoting more local tourism, entrepreneurs need to make sure that safety measures are in place while also maintaining the experiences. For us, this is where technology comes in.
How should entrepreneurs adapt to the new consumer's behaviours due to the New Normal?
The first thing that entrepreneurs need to put as their priority is the internal management excellence and seeking the new way to present their offerings in a way that would benefit the tourists, as well as building trust.
The differences between traveling behaviours of international tourists and local tourists are also something that entrepreneurs need to take into account. Personalised tourism is, therefore, a method that could highlight the unique experiences that each hotel or resort could offer. Pairing this with digital technology will help tourists be able to picture their journey better.
Secondly, on related note, as tourists are increasingly more incline to plan their traveling journey, from searching, comparing choices, booking, traveling, staying, utilising facilities, and seek to leverage experience value that includes post-travel services - being able to help tourists plan the structured and reliable journey through the comfort of digital technology is, therefore, one of the key turning points for hospitality entrepreneurs
How can the hospitality industry go through digital transformation?
While changes are always expected, COVID-19 has become the key accelerator in the past year that helped speed many decisions among organisations and industries, with those that have already begun were forced to leverage their results.
With that in mind, entrepreneurs need to step back and look at the big picture of their value chain and identify a clearer target to help design the more effective and precise process that will truly answer the needs of the consumers
At the moment, the consumer journey for tourism is very fragmented and rarely do we see a single entrepreneur that can offer an end-to-end seamless experience from start to finish. Most services are plugged in at each point of the journey and resulted in the lack of continuity and overall enjoyment of the experience.
In order to close the gaps in the journey, digital platform technology could help both the entrepreneurs and tourists to find the middle ground where offerings are being presented in the way that is easily approachable, while easy on the costs and provide actionable insights for each personalised journey.
What technology can help bridge the gap between entrepreneurs and tourists' needs?
At True Digital Group, we launched "True Digital Guest Solution", which aims to help increase process management efficiency as well as creating new experiences and provide the opportunity to personalise individual journeys.
We have actually run a piloted period in the past 2 quarters for in-room services that helped customers communicate and access hotel's various services.
During COVID-19, we have also expanded the service into a platform so that any existing customers of True Digital Guest Solution can help tourists plan their travel activities digitally.
How True Digital Guest Solution works is that we offer hotel services as a customisable building blog with all available services and activities, starting from kiosk check-in to minimise contact and help hotels manage foot traffic, and therefore, ensuring tourists of the safety measures.
Tourists can enjoy True Digital Guest Solution in 2 ways; by in-room tablet, where all services can be reached and booked, or by QR code, available throughout the hotel's facilities.
What are the key strengths of True Digital Guest Solution that helps leverage experiences for both tourists and entrepreneurs?
First, the building block format helps entrepreneurs to quickly develop and adapt to new situations. Without having to start from the ground, hotels can also offer their own service platform with our solution.
Second, our solution is easy to use for both tourists and entrepreneurs. There may have been a preconception that technology will complicate the processes, but with True Digital Guest Solution design, we simplify both end user's journey and backend users to help manage promotions and other marketing opportunities.
Third, we offer cutting-edge solutions at competitive prices. Entrepreneurs do not have to invest in any new hardware or infrastructure as the platform is cloud-based and can be run on tablets.
Fourth, and one of the most important advantages due to the situation, our offering is on the pay-on-demand basis where entrepreneurs can pay for only the services that they need for the specific period of time as the technology allows for more flexibility.
How does True Digital Guest Solution plan to transforma and leverage the Next normal businesses?
The situation for the tourism industry will definitely change and personalised tourism will be the key for entrepreneurs to look back and identify their own strength and become more clear on their targets and the unique experience they can offer.
Data will become more important than ever. Before, there was no way we could track customer's preferences on their services and activities, but with True Digital Guest Solution, we can help entrepreneurs get the more actionable insights that can help leverage their marketing activities and increase their level of services and overall experience.
As True Digital Solutions operates as a business unit under True Digital Group, the digital arm of True Corporation, it is our mission to create innovations with new technologies that serve everyone, from individual, enterprises, industries, to society. With digital technology, we hope to bring a positive impact that best benefits everyone's needs.
In terms of enterprise technology, we want to lessen the burden in having to seek a fragmented set of services in order to operate and build a digital platform that can best benefit both entrepreneurs and the end users at the same time.
By investing in new technologies like True Digital Guest Solution, you are increasing both the value of your business and the ROI that the older generation of technology cannot do
True Digital Solutions is ready to support hospitality and tourism entrepreneurs by bringing digital technology to our customers and help drive their businesses during the tourism seasons. From now - 31 December 2020, entrepreneurs can register for the extra 3 months of True Digital Guest Solution service. For more information, please contact [email protected]