The first Series A that AddVentures by SCG has invested directly is Thailand-based logistics startup GIZTIX who aims to digitising Logistics industry in Thailand and South East Asia.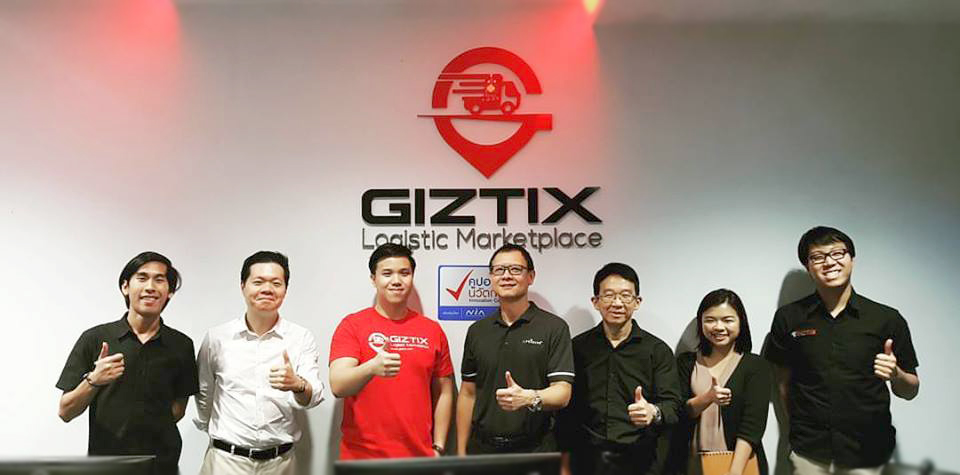 GIZTIX announced in a blog post today that it has received its first Series A fund led by AddVentures by SCG, together with other well-known VCs, marks AddVentures' first investment to startup. The investment focuses on developing and digitising logistics industry in Thailand and South Eash Asia countries, and it aims to help GIZTIX growing 10 times in the next 2 years.
Giztix has become well-known among customers and manufacturing businesses. It helps customers to digitise & automate their logistics processes along with helping with price sourcing for their route expansions.
Main GIZTIX features are such as:
Instant Logistics prices :  Customers can get prices instantly for Domestic transportation services and place bidding requests for Export & Import services or high volume requests (e-Bidding for logistics).
Book Logistics Online:  Book logistics with any logistics service providers with more than 300 service providers being active daily. Services cover domestic transportation, Freight (Air & Sea) and Customs Brokerage.
Payment Gateway : As a logistics marketplace & gateway, GIZTIX provides payment gateway service to enable customers to make payments to any logistics service providers at once. Also, it could save time in getting accounting documents such as Invoice & receipts and WHT forms.
GIZTIX stated that it will announce further details about the funding round, including co-investors, investment details, partnerships and roadmaps on 21st November 2017.