Ananda Development Plc and the Thai Government draws in three world-class universities to Thailand for an education revolution.
Digital disruption has impacted the business sector, leading to a necessary renewal in the Thai education system in order to produce human resources to be in line with the country's digital transformation.  This is only possible through cooperation between the private the public sectors.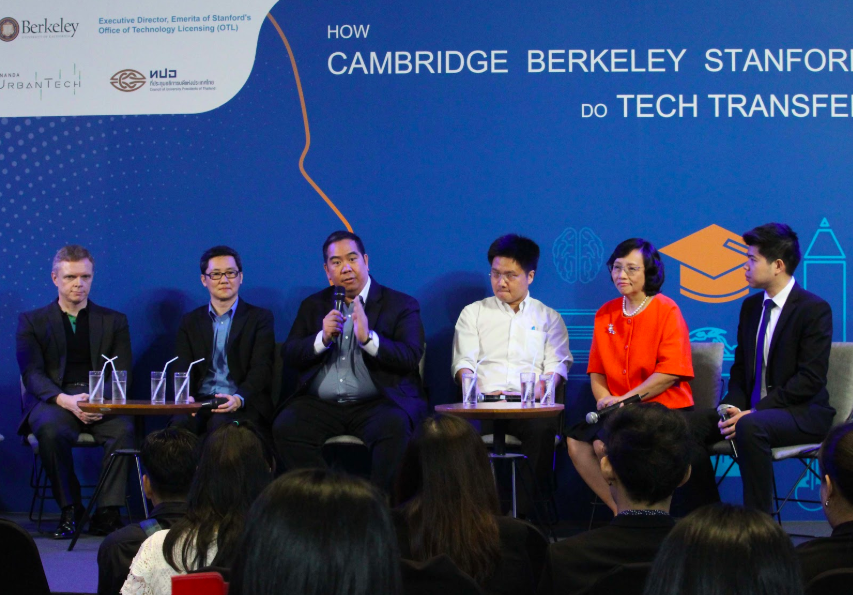 This progress is being made with the latest cooperation between Ananda Development Public Company Limited and the Council of University Presidents of Thailand (CUPT), also with the support from the Ministry of Education, National Science and Technology Development Agency (NSTDA), Digital Economy Promotion Agency (DEPA), National Innovation Agency (NIA) Thailand Science Park and Bangkok Venture Club.  Together they are working with three of the most prestigious universities in the world: University of Cambridge, University of California, Berkeley and Stanford University to host "How Cambridge Berkeley Stanford do Tech Transfer". For the first time academics from world-class universities will fly to Bangkok to transfer or "tech transfer" their knowledge from overseas to Thai students.  It is set to revolutionize Thailand's tech education system.
The Driving Force Behind Ananda's Contribution to Education
Chanond Ruangkritya, the President and CEO of Ananda Development Public Company Limited explains how the real estate company became involved in supporting the education sector, "We traveled to the Silicon Valley and met with experts from leading universities.  We saw how technology transfer was successfully conducted and wanted it to happen in Thailand too.  So, this coming January 2019 we are inviting gurus from the three universities to exchange best practices and have them observe the supply chain of Thai talent in order to develop the education sector of Thailand.  This will in turn build up talent for the private sector to achieve success in the future."
Thailand's Future Lies in Innovative Minds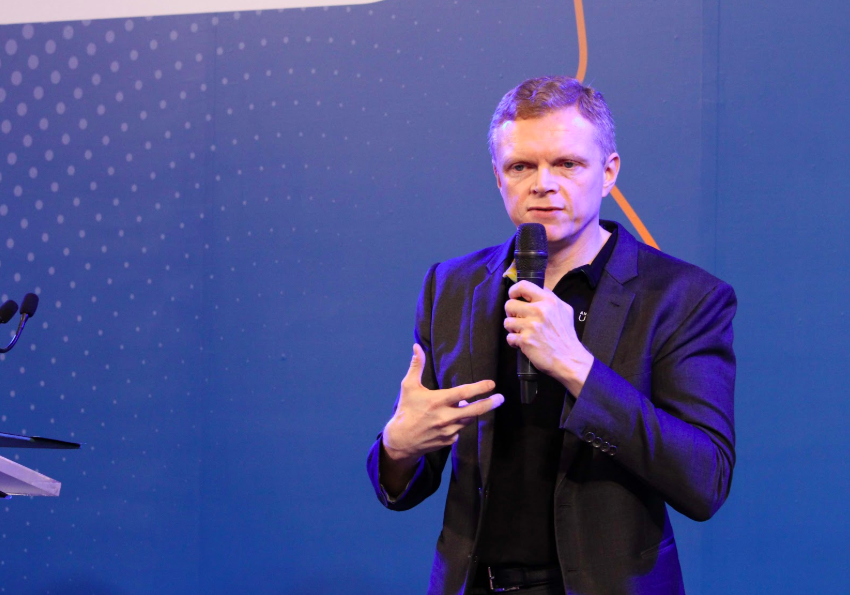 Dr. John Millar, Chief Strategic Development Officer at Ananda Development Public Company Limited, talks about his experience from this cooperation, "The value of nations today is not about land, minerals, or gas resources.  It is what is inside peoples' heads and how well you can develop your human capital. From my experience in working with universities in the United Kingdom, I found the key to success is the important role that education plays, especially from universities and how they interact with the commercial sector and wider society."
Millar says in order to acquire new skills in Thailand's workforce, just like other nations in the world, Thailand needs to build up a good infrastructure that will reinforce great ideas.
It Starts with Education
According to Millar, like other countries Thailand's education system is positive and has opportunities for further development.  He says there are many world-class talented people in Thai universities.  The goal is to provide the right infrastructure for the strongest to have the support to become the best in the world, while elevating the weaker part of the system.  Dr. Millar says there is no reason why the Thai education cannot achieve those two goals at the same time.
Keeping Thai Talent in the Kingdom
Unlike other nationalities, the majority of Thai talent tend to want to come back to the Kingdom to work after gaining an international education.  However, in order to keep them in the country, Millar says talent needs to feel they can fulfill their full potential.  This is possible when Thailand can properly set up an infrastructure that supports creativity and ideas like that in the Silicon Valley and other innovation clusters around the world.  If you have a good idea, you should have the best possible chance to turn that idea into a successful company.
"So if you want to bring the most talented people back, you need to make Thailand fertile to be able to grow ideas and achieve the most from your talent."
Thai Public Sector Ready to Back Digital World
The importance of the digital world has changed the way business is done and has ultimately affected the education sector.  CUPT is ready to handle the change.  Professor Dr. Suchatvee Suwansawat, chairman of CUPT and President, King Mongkut's Institute of Technology Ladkrabang (KMITL) reveals what universities expect from this change.
"In the near future Thailand will undergo a transformation to become more digital from various high-level digital advancements.  This progress is important for Thailand's education system and higher education institutes have the responsibility to adapt and develop curriculum to meet the needs of the digital age."
At the same time Clinical Professor Udom Kachintorn, Deputy Minister, Ministry of Education, Thailand talks about benefits that Thailand will receive.
"In order to avoid development traps we, ourselves have to create.  In the past we have utilized innovation from overseas.  Universities have important roles.  80% of new knowledge originates from universities, but in the past this was not possible because knowledge was not used to create innovation.  Students and universities must be the core players in driving development to build up individuals who are able to keep up with advanced technology at the global standards.  This includes utilizing research and new knowledge to develop innovation.  The private sector is also a major force in supporting the sustainability of the economy."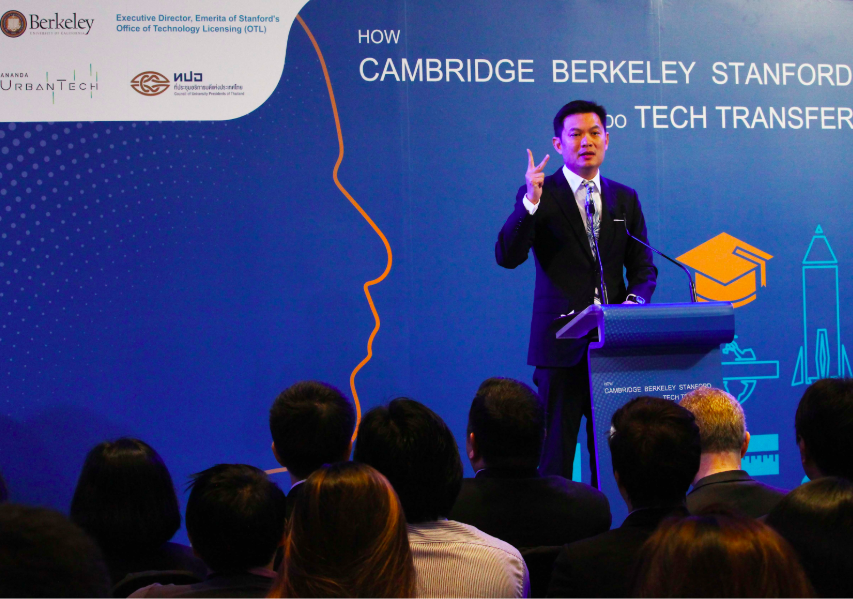 "How Cambridge Berkeley Stanford do Tech Transfer" will be held on 31st January 2019 from 08.30hrs - 18.30hrs. at Ananda Campus, FYI Center.
For more information, please follow Ananda UrbanTech website at www.ananda.co.th/urbantech or Facebook at www.facebook.com/ananda.pcl.urbantech
This is an advertorial.