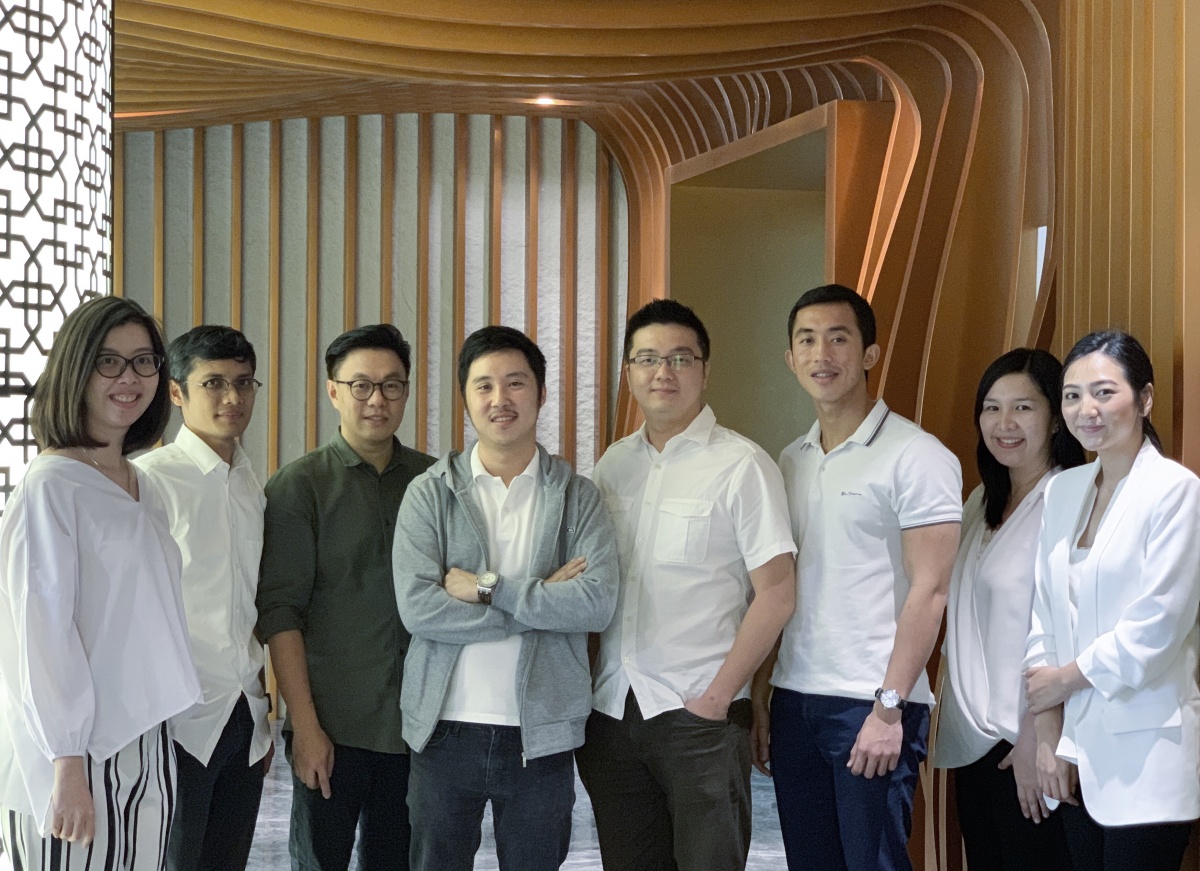 Advotics, an Indonesia-based SaaS startup focusing on helping supply chain stakeholders create data-driven decision making, earlier today announced the closing of US$2.7 million seed investment led by East Ventures. The company plans to use the fresh funds to infuse deeper technology in product development and solutions offered to customers and accelerate customer growth. Advotics was founded with the mission to solve pain points faced by most companies as a result of still relying on the offline method to manage and track their sales and distribution operations. With a lot of manual paperwork, business' time is spent mostly on mundane tasks and less on the real strategic initiative.
The company's management team consists of three engineers with diverse backgrounds and in-depth industry wisdom: Boris Sanjaya is an industrial engineer with extensive consulting experience in the Boston Consulting Group, Hendi Chandi is ex-senior Amazon software developer from one of the world-renowned computer science engineering programs in University of Washington Seattle, and Jeffry Tani is Ph.D. holder in Mechanical Engineering from MIT. Advotics introduced cloud platform to digitize workforce, business network, and physical asset and products, with the main objective of converting data from offline work & trade activities into insightful metrics for management to make important business decisions such as sales penetration, productivity, retail execution strategy. One of Advotics' breakthrough solutions is digitizing product using unique identity, e.g. QR code printed on the product packaging. For the past 24 months, it has been placed on more than 100 million units.
Advotics provided management and analytics platform to track and trace distributions for better analytics, price and distribution control, and offline-influencer marketing. For distribution business, Advotics has improved salesperson's productivity, resulting in an overall increase of 49% store visits per day. In less than 2 years after product launch, Advotics was able to win contracts from more than 50 corporate clients, such as ExxonMobil, HM Sampoerna (an affiliate of Phillip Morris International), Danone, Mulia Group, Saint Gobain, Nutrifood, and Indosurya.
Advotics mission to help clients achieve business success was realized earlier this year, when the company successfully helped one of its clients, Danone Indonesia, to win Global Award for Best Excellence in Retail Execution against Danone Early Life Nutrition Country Business Unit around the globe. This proves that Advotics' position for its global competitive advantage, of its credibility for innovation and application of technology to solve complex retail execution. Hendi, Advotics Co-founder and CTO commented, "The clients can purchase the solution based on their needs, either the total digitalization solution or per module basis. Advotics also provides industries' highly-demanded features, such as in-store productivity app for workforces with geo-tracking, dispatch and route management system, offline-to-online marketing, B2B commerce platform, and powerful BI & analytics dashboard for management. With this product portfolio, Advotics can cater needs from both larger corporate and smaller SME segment."
"Customers especially like our easy-to-use platform, high relevancy with their daily activities, and affordability as they pay-per-user subscription basis," said Jeffry, Advotics Co-founder and CPO. Application of Advotics' platform is an implementation of IoT and machine learning technology in production and distribution chain, which is aligned with levers required for entering the Industry 4.0 era. Advotics' solution has been proven to help clients in increasing their productivity, optimizing business processes, and improving their supply chain.
Willson Cuaca, Managing Partner of East Ventures, said, "Corporate digital transformation is sweeping Indonesia in a big wave. We are witnessing the shift from the consumer market into the B2B model rapidly in the last couple of months. Advotics team really nailed down the core problem of supply chain monitoring in Indonesia. Advotics solution helps corporate monitoring the movement of workforce and goods. Data points collected has been used to understand product distribution heatmap and supply chain efficiency. We believe this is just the beginning of supply chain transformation in Indonesia. We welcome Advotics team to East Ventures' B2B ecosystem."