Last week, Joe Gebbia, co-founder and chief product officer of Airbnb, touched down in Bangkok to make an important announcement – Bangkok is the second city in Southeast Asia, along with Singapore, for Airbnb to launch its new Trips platform.
This brings the count in Asia to four cities – the other two being Tokyo and Seoul.
"For years, we have been dreaming about how we can make it easier not just for people to find accommodation, but to plan the entire trip from end-to-end," Gebbia shared in an exclusive panel at HUBBA Thailand on March 16.
Trips, which went live in Bangkok at 11 am on the same day, moves the company beyond a home sharing concept to an end-to-end hospitality solution comprised of three core offerings: Homes, Experiences and Places. Airbnb started rolling out this platform in back November 2016.
Gebbia announces the launch of Trips in Thailand at Airbnb's press conference on March 16 at Greyhound Café
Gebbia shared a desire for people to deeply experience cities and neighborhoods rather than just floating through via the typical mass-market tourism – and to have all these local offerings united into the Airbnb app to create a smooth experience for travellers.
Airbnb has added a segment to its website that showcases local experiences such as Muay Thai, Thai fruit carving and Thai cocktail mixology classes – within the first week, Thai locals & expats have already started signing experiences onto the platform.
The global sharing economy pioneer may be further capitalizing on the trend of local experiences (the very trend it helped to facilitate), but Gebbia says there's still plenty of room for others in the industry. "Travel is second in size to the oil industry; it's massive. I think there are still plenty of undiscovered opportunities and more space for all kinds of startups – both at the local and global level," he indicated.
Gebbia models one of the local Trips experiences, Muay Thai by Matthew Deane
Gebbia also shared what he saw as the challenges of navigating the market in Thailand, which is that Thailand is one of the world's biggest travel destinations – over 32 million visitors in 2016 alone – with more demand than Airbnb even has a supply for. "I think as people discover Airbnb, they want more local, authentic experiences. The new challenge is getting people in Thailand to list more experiences on Airbnb as part of our new product offering – anyone who has a talent, passion, or local insight or talent that they want to share with their guests – we will need a lot more experiences to serve all those guests coming to Thailand," he emphasized.
Meanwhile Charle Charoenphan, co-founder of HUBBA and head of the Digital Ventures accelerator, sees the Airbnb move as something very positive for the Thai startup ecosystem. "What Thai entrepreneurs can see from this is that the founders of world-class, unicorn-level startups with high valuation see Thailand as a place that they want to come to. Once unicorns like Airbnb come, others will certainly follow," he said.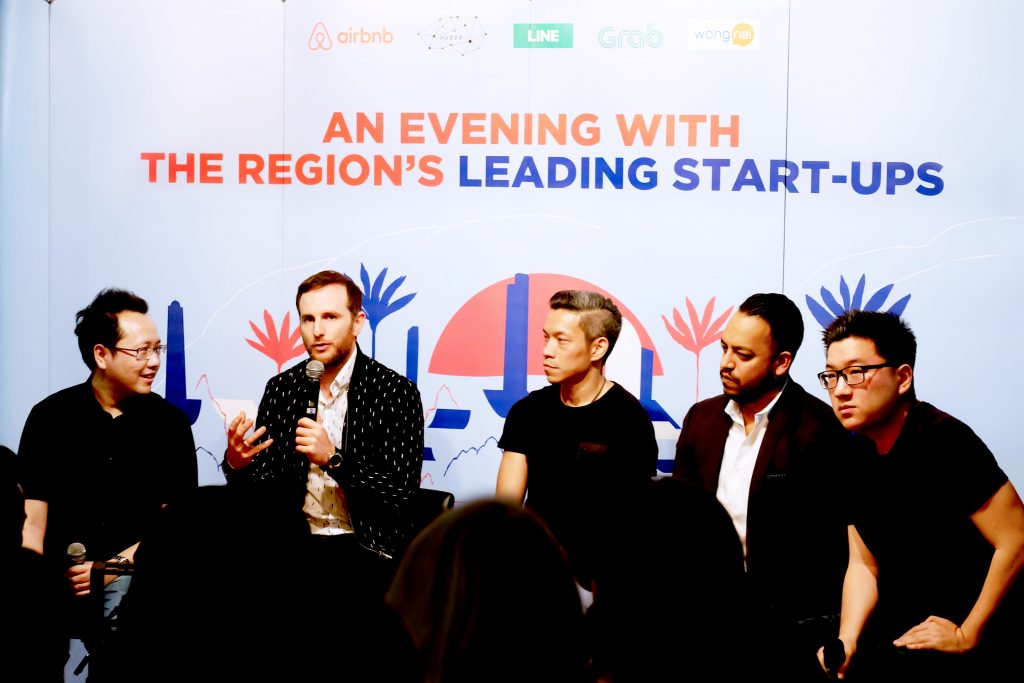 During the exclusive event at HUBBA, Gebbia joined a panel with Charle Charoenphan, Line Thailand's current managing director Bi Ariya Banomyong, Jerald Singh, Head of Mobile Product at Grab, and Yod Chinsupakul, founder of leading Thai restaurant review website Wongnai. Gebbia was also interviewed by Thai talk show host Woody at the same event here and here.
Over 800 Experiences are now available in more than 13 cities around the world – including Bangkok, Singapore, Tokyo and Seoul here in Asia Pacific – with more than 50 cities due to launch by the end of the year.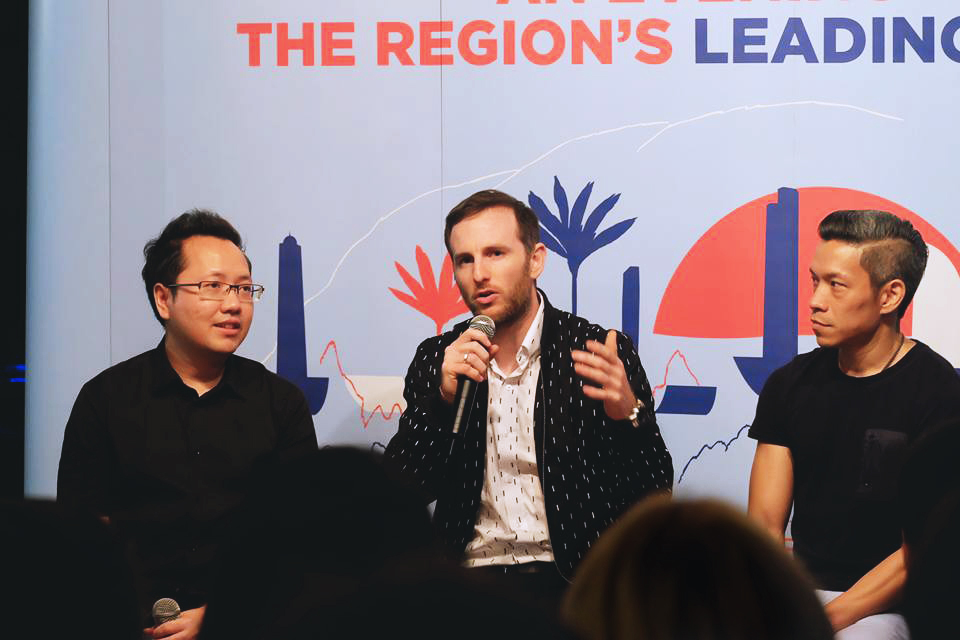 His word of advice to Thai startups? - "For any entrepreneur that is super passionate about bringing their idea to life and introducing their idea to the world, you can't take no for an answer."
Perspective on failure - "Failure isn't a thing, failure is just a label put on a thing. When you don't get the results you wanted, you can call that failure, or an invitation to keep going."
"For any entrepreneur that is super passionate about bringing their idea to life and introducing their idea to the world, you can't take no for an answer." - Joe Gebbia, co-founder of Airbnb
When did you feel Airbnb had truly 'made it' in the startup world? - "The number one thing that comes to mind was an email that we got from some of our early adopters in NYC in November of 2009. They wrote us this email that we printed out and put on the wall – this became kind of our beacon, our North Star – like wow, if we can touch people's lives like this then we're really onto something. Basically to summarize this long email, it starts by saying, 'Dear Airbnb, we write you this email to tell you that you saved our lives.' After the economic downturn of 2009, they talk about how their savings account dwindled, they lost their jobs, they were basically about to lose their apartment – they logged onto our site, started renting out their extra room and making just enough money to make ends meet, they were able to get a job again – it was the tipping point that turned their life around. And at the end it just says, 'Thank you so much, Heather & Paul.' I think that moment was when we were like, 'Wow, we really hit a chord with people and found a problem to solve in someone's life.'"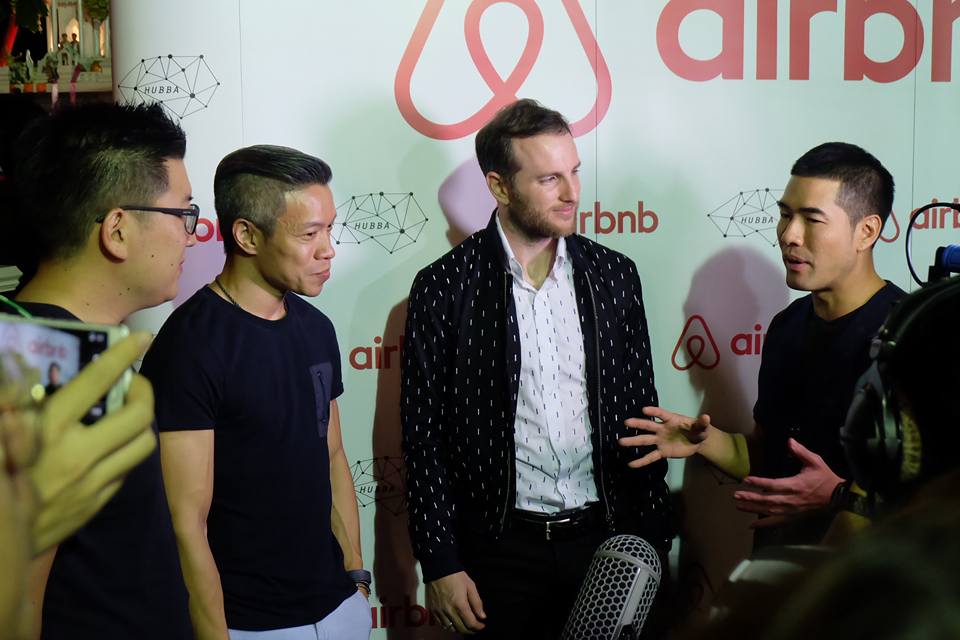 Interesting stats about Airbnb in Thailand & Asia (via Airbnb)
Thai guests have travelled to over 100 different countries and six continents in the past year, from Bolivia to Finland to Zimbabwe. The top destinations that Thais use Airbnb to travel to are: Tokyo, Osaka, Pattaya, Bangkok, Hua Hin, Seoul, Kyoto, Singapore, London, Chiang Mai, Fukuoka, Paris, Sapporo, Rome, Milan, Los Angeles.
Asia is Airbnb's fastest growing region in terms of inbound travel with 177% year-on-year growth. There were 10.8m guest arrivals to Asia in 2016 (excluding ANZ).