Refinn, Thailand's online loan refinancing startup begins its second year with Pornpimol Pathomsak as the CEO, after successfully building awareness of the home loan market in the first year. Over 400,000 people applied for refinancing through www.refinn.com ,the value of 32,000 million baht, which was higher than the target set.
Korn Chatikavanij, President of Refinn International Dot Com, revealed that on the first year of operation, www.refinn.com has aided more than 600 people to refinance their mortgage which credit line value of 1,300 million baht. Each family can reduce their debt burden by 6,000 baht per month, meliorating the quality of refiners' life due to lower debt.
There was a 3-5% increase in new housing loan growth from last year, as the market is now worth more than 3.4 trillion baht, indicating a need for refinancing in the future. From the recent survey, double the amount of home loan borrowers pays interest in refinancing their mortgage as they see the benefits of lowering interest rates. The estimate size of the market is 300 billion baht.
Pornpimol Pathomsak, Chief Executive Officer of Refinn International Dot Com, said that for this upcoming year, Refinn will mainly focus on the website development to make it easier to use, by integrating an artificial intelligence technology to filter various choices from banks, to develop a real-time communication between banks and users.
Refinn is a startup company with high potential for development. It has won various awards such as;
Best Social Innovation Awards 2016 Awarded by Hong Kong Social Ventures
One out of the 4 teams that won the Thailand Digital Startups Award from the Digital Economy Promotion Agency (DEPA) received support to meet and study from investors in Silicon Valley, USA.
Selected to be in Southeast Asia's Top 75 FinTech Startups 2017, hosted by TechSauce.
Selected as one out of 10 teams to participate in the first batch of Digital Ventures Accelerator project by Digital Ventures.
Selected as one of the top 10 teams to join Krungsri Rise 2 by Krungsri Finnovate.
These awards reflect the professionalism and determination of Refinn team to create a better experience for its users.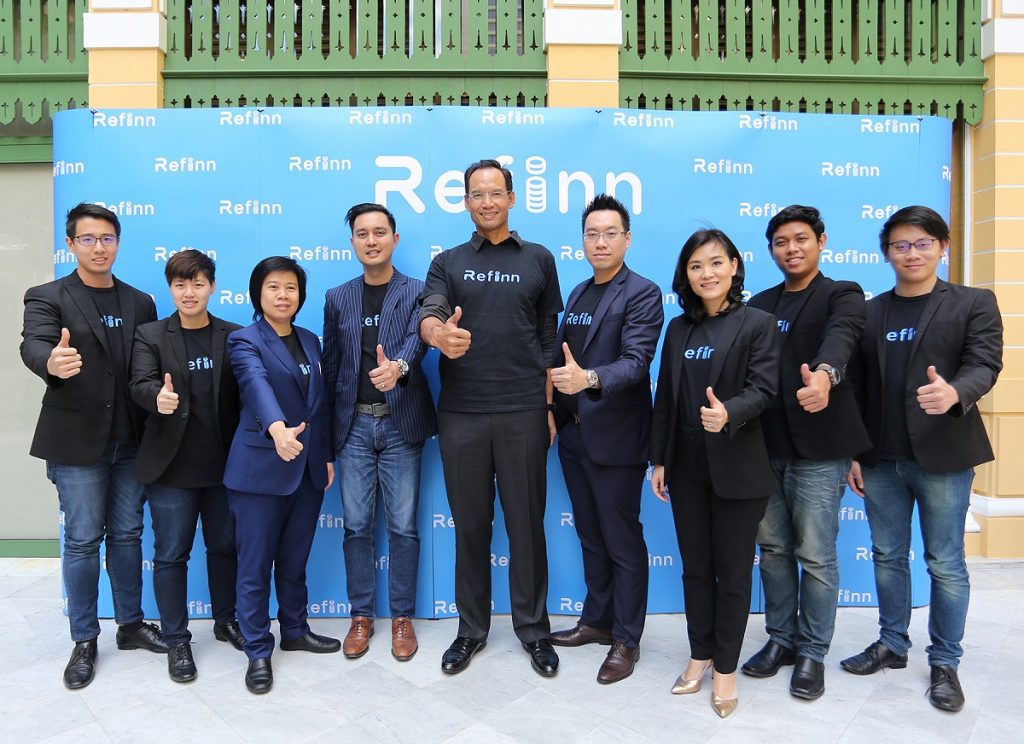 Although Refinn is still considered new, it has been recognized by both Thai and foreign investors since numerous negotiations with partners have been underway to expand the business. In the future, the company aims to grow and to become a mortgage refinancing consultant that meets the customers' needs and to improve the quality of life.