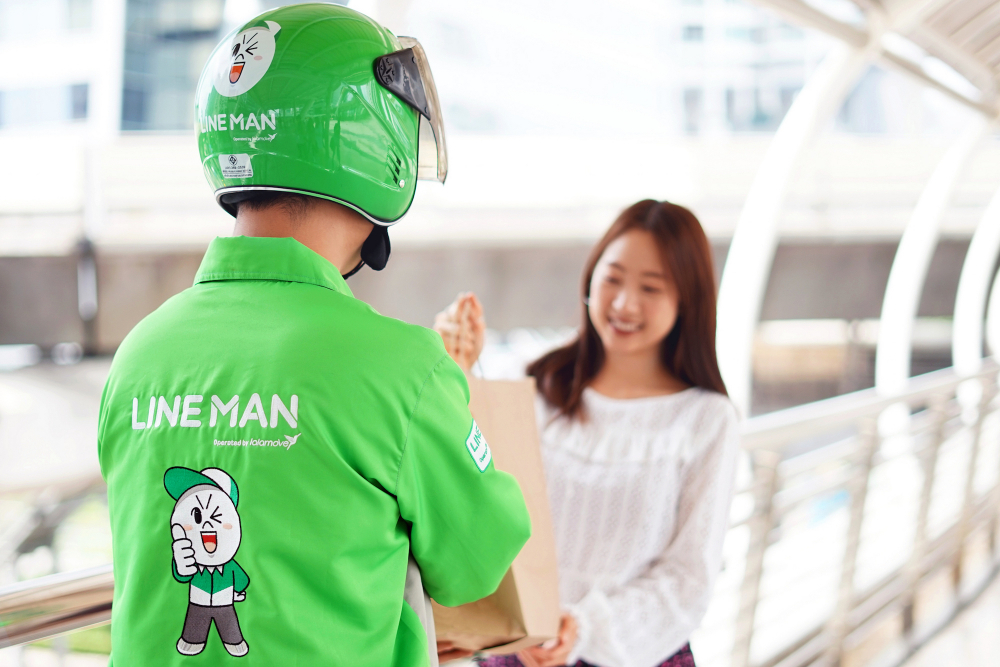 As the food delivery service market heats up the competition becomes more and more intense. But which one is worth investing in and whose app/service is the most effective?
Venture Capitalists invested over $1 billion in the food delivery service overall which has made it a very lucrative industry to be involved in at the moment with huge growth potential.
The three main service providers of food delivery in Thailand, competing for the top spot are UberEats, Foodpanda, and Line Man.
Foodpanda raised around $431.45 million in funding and is aiming for more of the food tech pie.
The app, in general, is easy to use with a lot of free features including a substantial list of hundreds of restaurants in Bangkok alone. You can customize your meals, keep your favorites saved along with a safe and secure payment method.
Line, however, has just expanded and has invested $1.1 billion into its extension as a food delivery service, not just a messaging app. It's a real contender, front-runner, and competitor. With an established following and user community through its messenger app, it is the most convenient as people already have the app downloaded (which coincidently is the most popular app in Thailand). This extension into the food delivery service is the perfect investment.
The new 'Line Man app' has partnered with two startups for its Bangkok launch. Thailand's top restaurant review app, Wongnai is the top listings for over 10,000 restaurants in Bangkok. Lin Corp has signed up with Lalamove, a Hong Kong-based startup that has a fleet of motorbike couriers to assist in implementing and running the Line Man operation.
"Line Man is the first service that is fully implemented by our local team for Thai consumers," says Ariya Banomyong, managing director of Line Thailand. Line Corp is based in Japan.
With Uber's investment of over $3.5 Billion in expanding its brand into Uber Eats. This brand extension will surely increase uber's revenues and establish itself as a major contender into the food delivery industry. It has already accumulated substantial listings of restaurants in Thailand and it is very user-friendly.
Unfortunately, as the market becomes saturated and more apps become available they will have to fight in order to sustain their market share, with innovative app features that will entice user acquisition. Having more options available, quicker delivery times, more drivers and personalized app functions will help to keep abreast on the market, which will need more investment as the market grows.
For more information on each app and how to download them follow the links below:
Get Foodpanda at www.Foodpanda.co.th
Get Line Man at https://www.facebook.com/linemanth/
Get UberEATS at https://www.ubereats.com/Bangkok/