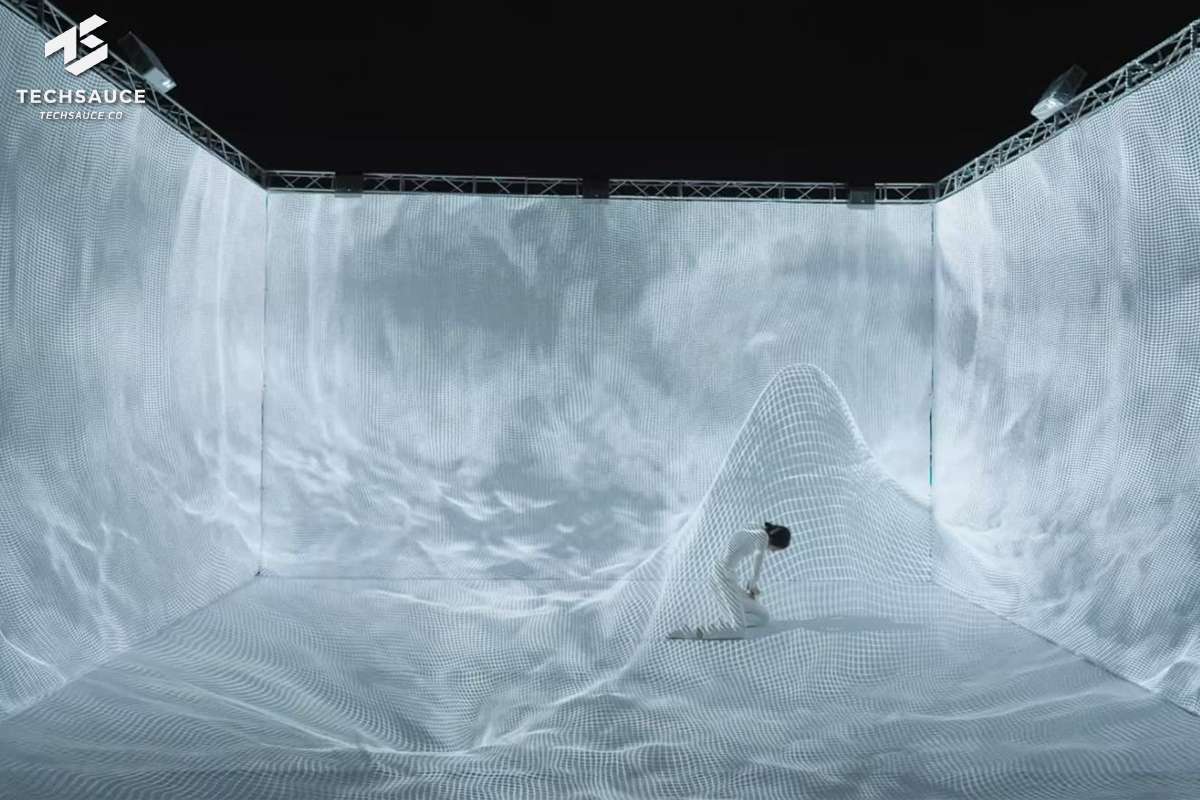 True Digital Park invites you to explore the world of art, using the latest digital technology in "THE GATE IMMERSIVE THEATER" exhibition. Visitors will experience another dimension of art through three different stories, held in 3 phases for a period of 3 months. The exhibition runs from 15 December 2022 - 15 March 2023 at True Digital Park West.
This is the first time that True Digital Park is offering new and inspiring art experience for everyone through a virtual world (VR) that combines the art world with cutting-edge digital technology. "THE GATE IMMERSIVE THEATER" is a significant collaboration between True Digital Park and Topos Studio from South Korea—a world class studio that develops immersive exhibition system. The technology is brought to Thailand for any visitor to experience digital art.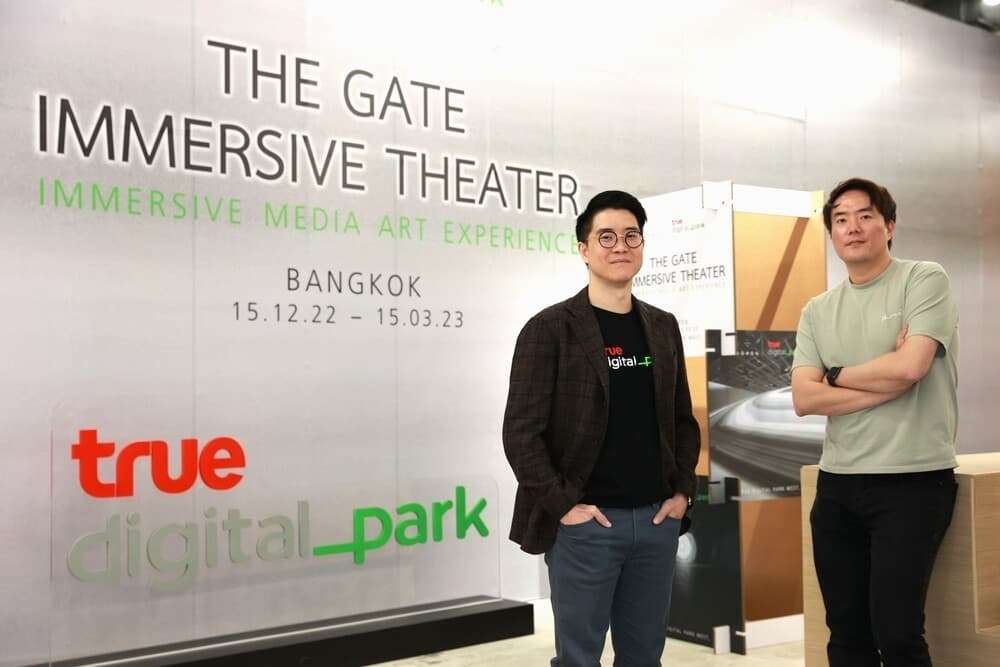 Dr. Tarit Nimmanwudipong, General Manager of True Digital Park Co., Ltd. or TDPK, said that when the world enters the digital age, technology can fulfill lifestyles and create endless ideas. True Digital Park, as Southeast Asia's largest tech and startup hub, offers not just workspaces but lifestyle area that is ready to welcome new generations, startups, businesses, and investors to come and create new experiences in various forms. "THE GATE IMMERSIVE THEATER" will enhance the aesthetic experience through the advanced digital art, which will help uplift Bangkok into a city of creative art.
"THE GATE IMMERSIVE THEATER uses an immersive exhibition system solution specialized in game engines that provides information for mapping to 3D rendering software, enabling the implementation of high-spec, high-resolution 3D graphic content. If you apply this, you can apply it to a variety of cases, such as an immersive exhibition, a large display, and a virtual studio (panel-based). For the exhibition at True Digital Park, it will be the first time to showcase 'WE ARE THE PRIMITIVES OF NEW ERA' created by Aldo Tambellini, one of the pioneering artists in the world of Media Art," said Daegyeom Heo, CEO of Topos Studio.
For this cutting-edge art exhibition, True Digital Park collaborates with Topos Studio, a studio located in Seoul, South Korea. Topos Studio is the center for experiencing art, built on cutting-edge digital technologies such as Virtual Reality (VR), Augmented Reality (AR), and Mixed Reality (MR), and is an experimental art platform that includes new technologies in the 21st century through the collaboration of various sectors such as artists, engineers and academics.
The exhibition is frameless art, using projections to shine the lights to every corner of the room from floor to ceiling to display arts that tells stories. Viewers would feel like they are in the story and the atmosphere that the art has created.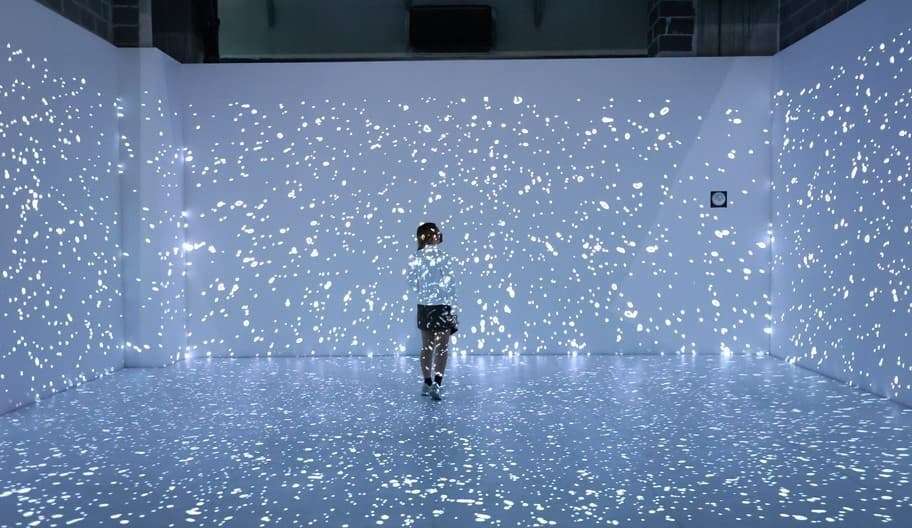 "THE GATE IMMERSIVE THEATER" consists of 4 stories, scheduled to be displayed in 3 phases for a period of 3 months, namely:
1. "We are the primitives of a new era" on display from 20 December 2022 - 14 January 2023
"We are the primitives of a new era" by Aldo Tambellini, one of the pioneers of media art, will be unveiled for the first time to Thai audience on December 15 at TDPK.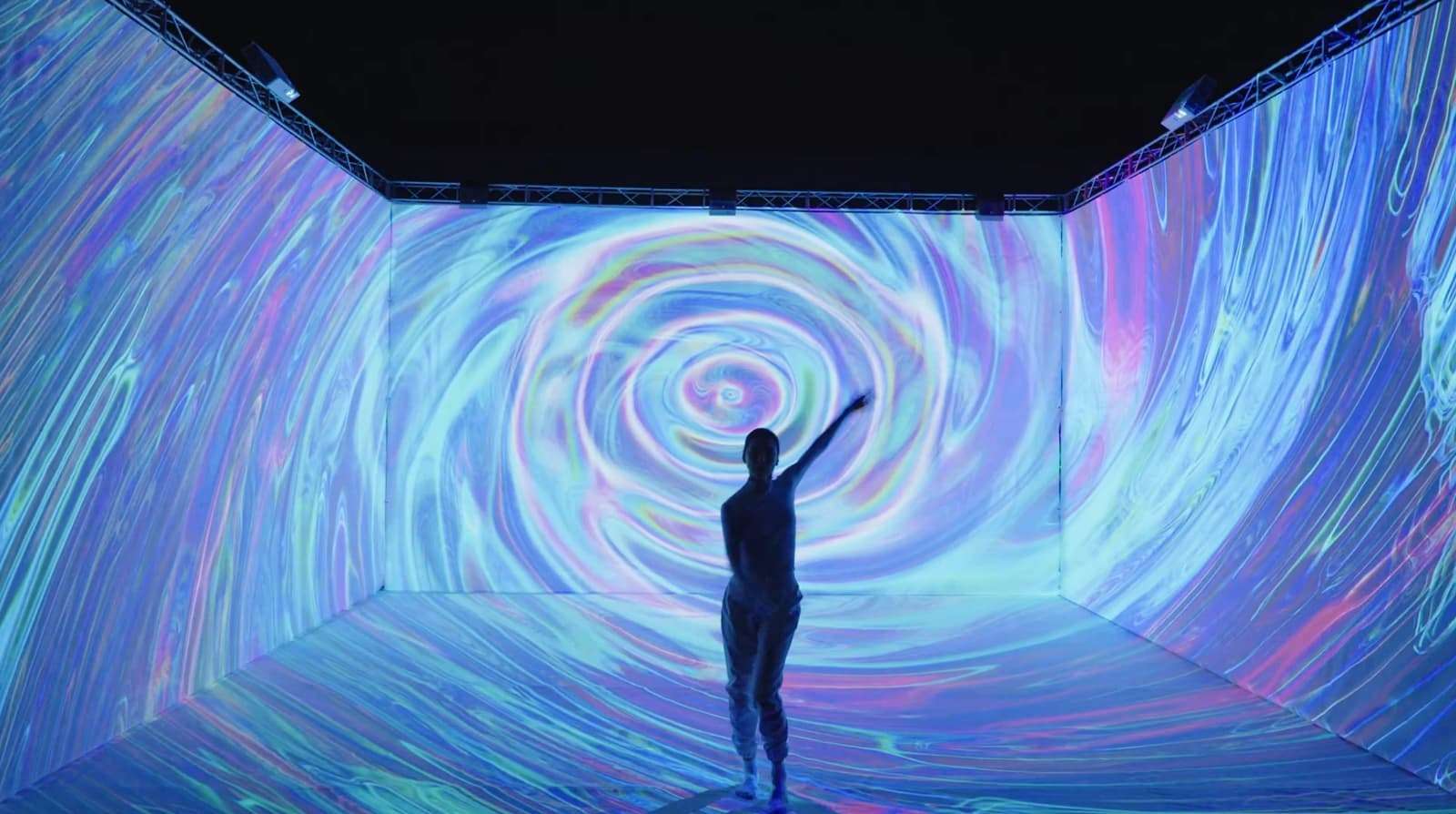 2. "VORTEX (2022)" on display from 15-19 December 2022 and 16 January - 14 February 2023
The story uses anamorphic imaging technology in the form of media art. The work is created by WYSIWYG Studios, a company that specializes in motion graphics and 3D effect in Korea.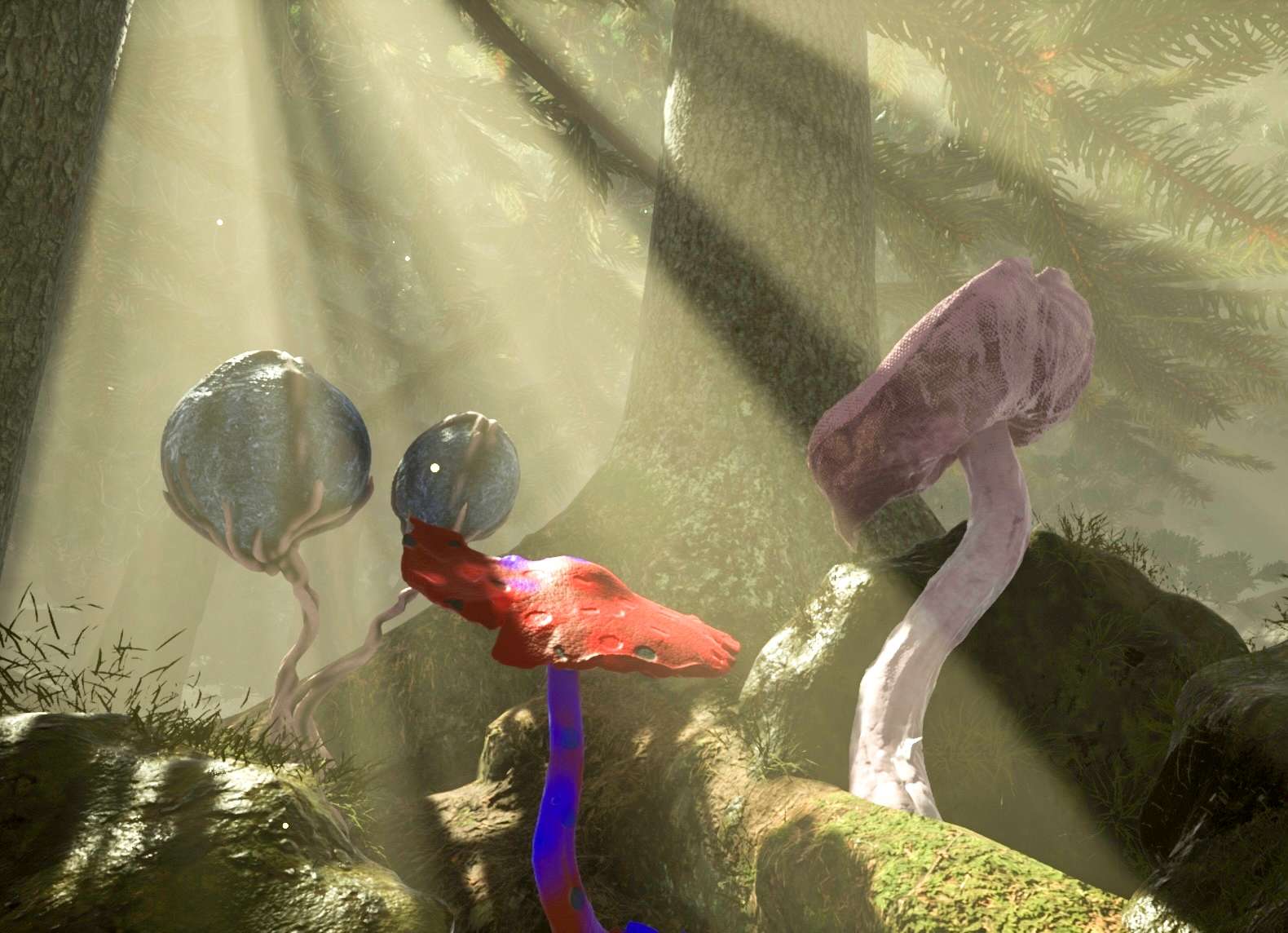 3. The Future is Fungi (2021) on display from 15 February – 15 March 2023.
This story exhibits a desolate forest full of colorful mushrooms. Visitors can see the moisture from nature and mycelium, which expands with the sound.
"THE GATE IMMERSIVE THEATER" is held on 1F, True Digital Park West (Punnawithi BTS Station Exit no.6) every day from 11:00 - 19:00. Admission is free.