Med247, an offline-to-online (O2O) healthtech startup that facilitates an app-based post-treatment after an offline visit to its available clinic in Vietnam, announces that it has received an undisclosed amount of investment from KK Fund.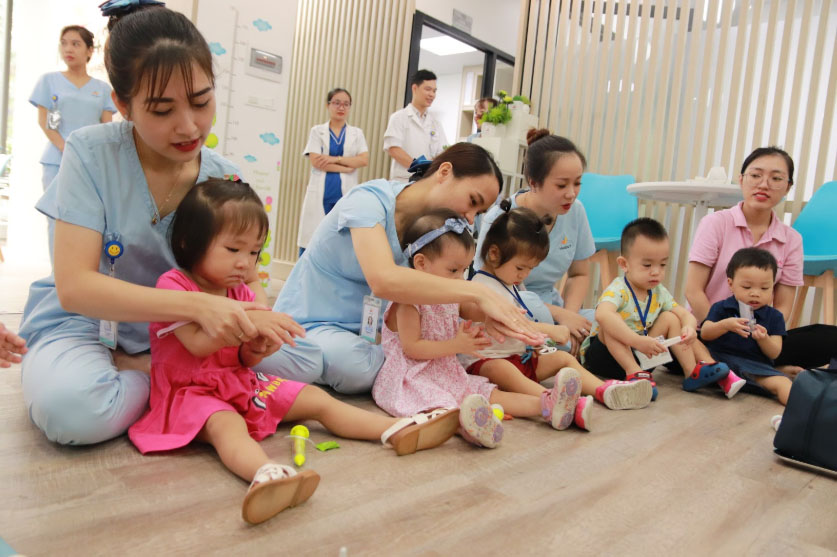 Given an expected 4x increase of per capital GDP in 10 years, Vietnam is seeing greater interests in healthcare startups.
In a country where more than 80% of primary care clinics are situated in homes and waiting time for medical consultation at hospitals is nearly an hour at best, delivery of basic healthcare in Vietnam is gravely in demand. This is what propelled Tuan Truong to found Med247 Clinics, in the hope of improving healthcare delivery in fast-growing Vietnam.
This is why Koichi Saito, Founding Partner of KK Fund, didn't hesitate to invest in Med247 upon a chance meeting with Truong. The fund size was not disclosed. 
 "Med247 is one of the very few startups KK Fund has invested in. I was amazed by the business concept and the founders involved, especially because one of the co-founders, Dr. Phong, is a practicing doctor. Starting as an onsite business first and then onboard patients to online make a lot of sense and are much more effective in this particular industry. We are now proving this hypothesis. In addition, Dr.Phong and his team of medical professionals are helping to define all the best practices at our clinic and making sure they follow international standards and quality. The bonus is, he's got a doctor network and a following of more than 16,000 young parents that will greatly contribute to the growth of Med247," said Saito. 
He further adds, "My confidence in Med247 was further boosted when Dr. Goh, who was a former senior executive in Singapore's Parkway Healthcare Group, decided to co-invest."
As to why Truong finally decided on KK Fund, Truong said, "Out of a number of early-stage investors I spoke with, we found that KK Fund shared our vision. We were aligned with how we could grow Med247 for the long term. His deep understanding of the Japanese healthcare system is a huge plus, and along with Dr. Goh's experience in leading Parkway's primary care clinics and hospitals, we have significant advantages when scaling Med247."
The imminent growth in Vietnam's healthcare industry is a given. Due to improvements in living standards, Vietnam is seeing rapid growth in healthcare spending. According to KPMG, this spending is estimated to increase from US$16.1 Billion in 2017 to almost US$20 Billion in 2020. Yet, according to a 2016 report by the World Bank, Vietnam has only 72 doctors per 100,000 citizens, compared to Singapore's 230. 
"We want to re-imagine healthcare whereby it becomes patient-centric, empowering our patients to understand their health status, and the ease to receive healthcare delivery in a timely and efficient manner"
"The medical practice in Vietnam follows the traditional model where it's doctor and hospital-centric. We want to reimagine healthcare whereby it becomes patient-centric, empowering our patients to understand their health status, and the ease to receive healthcare delivery in a timely and efficient manner," explained Truong, when asked about the uniqueness of Med247. 
"Our patients gain possession of their own health and medical records, and these are clearly explained to them during consultations with our doctors. With our technology platform, they're always connected with our medical professionals.
"Coming to our clinic, with 4 specialties offered under one roof, is no longer foreboding. We specially designed the clinic with our patients in mind: spacious, comfortable, and efficient. On the backend, we will be integrating with insurance companies to make it even more affordable and seamless."
"As a practicing doctor, I've always wondered how to improve the healthcare experience for both patients and doctors," said Dr. Phong, co-founder at Med247. "Truong's knowledge of technology and the Medical Management Systems he's built has streamlined many pain points, such as patient records and administration of the clinic. As a result, I can spend more quality time with our patients."
Med247 also has an app available for patients to make appointments onsite which drastically cut down waiting time, seek online consultation, access their medical records and lab results, and later on, get e-prescriptions, all directly from their mobile phones.
"While the level of healthcare technologies and treatments is world-class in Japan, surprisingly, the healthcare industry's practice is still quite traditional and has not made the digital transformation significantly, lagging far behind the US and China. 
"I see similar situations in Vietnam, with so much room for improvement in terms of digitalization, but the landscape in the industry is moving more rapidly here. Med247 is in a prime position to disrupt a legacy industry by using technology and a unique business model," quipped Saito. 
Truong continued, "High-quality healthcare in Vietnam is undergoing a drastic transformation, where it used to be only available to the privileged, now it's becoming mainstream with improved standard of living. Not too long from now, Vietnam will also face what many developed and developing countries are facing now, an aging population. Developments in the world of science and IT have vast potential to lessen the pressure on traditional practices and revolutionize the healthcare systems in the region, making it more responsive to consumers' needs. For patients to have access to their own health records will contribute to better healthcare. 
"We're in an era of change. Med247 strongly believes that the offline-to-online healthcare delivery method will become the global norm in the next 2-5 years and we in Vietnam are well placed to benefit from this change."