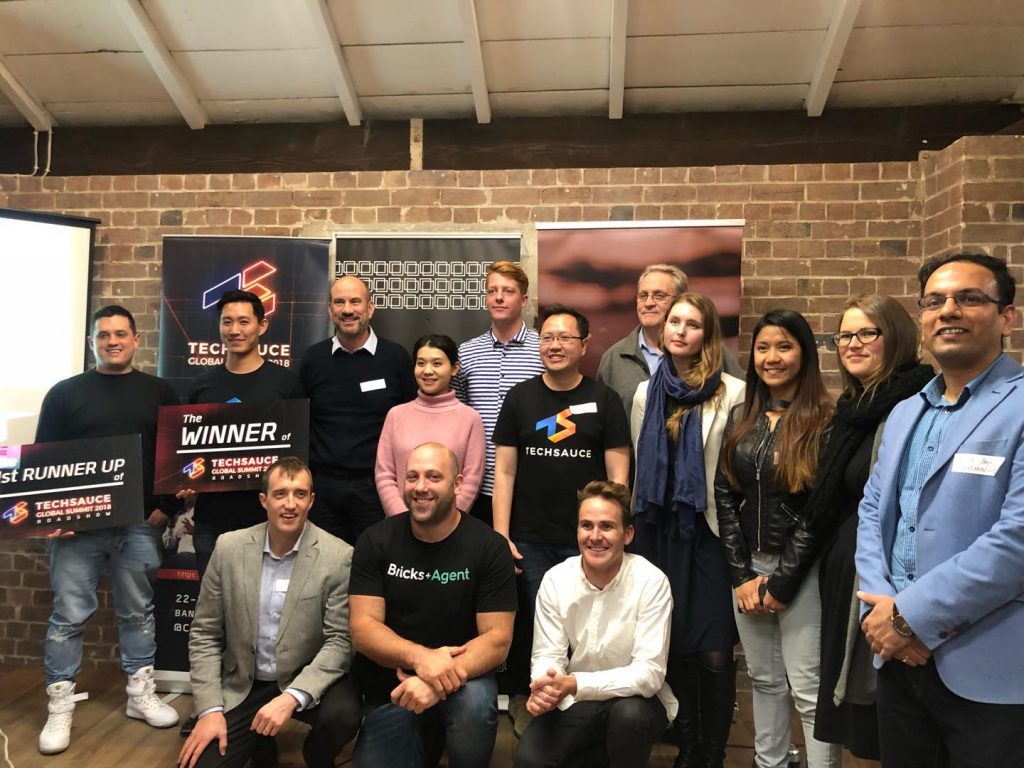 Real estate VR startup Inspace XR is the champion of the Australian Techsauce 2018 Roadshow pitching stage, followed by runner-ups AgUnity and Xplor.
Australian startups proved to be quite diverse and innovative at the Techsauce Global roadshow pitching stage on May 11, 2018.  Along with our partner, Investible, Techsauce was amazed with the interesting ideas coming from at startup ecosystem that is quite young. 
Winner Inspace XR transforms the way buildings are designed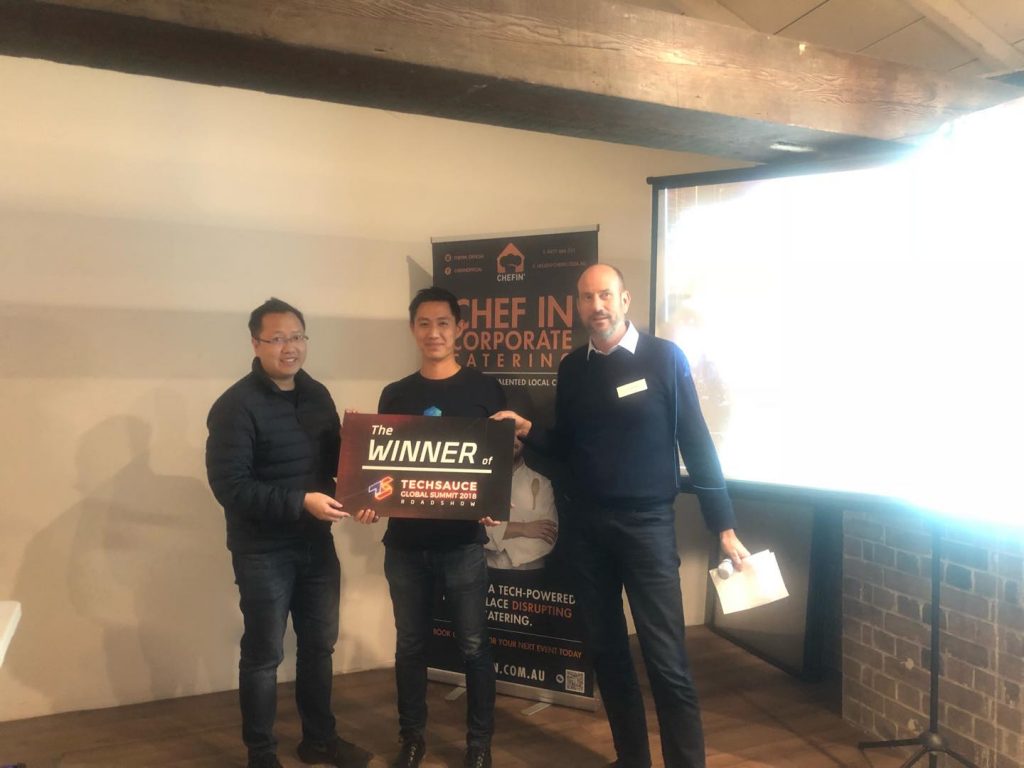 At the end, the startup that caught everyone's attention was Inspace XR, a startup providing virtual reality (VR) right at the fingertips of users to allow for instantaneous vision of real estate that has not even been constructed yet.
To improve the way buildings are designed, constructed and maintained Inspace XR allows users to capture or create images in VR that include tools to measure, provide layers, and inspect in order to analyze BIM data in situation to make faster decisions.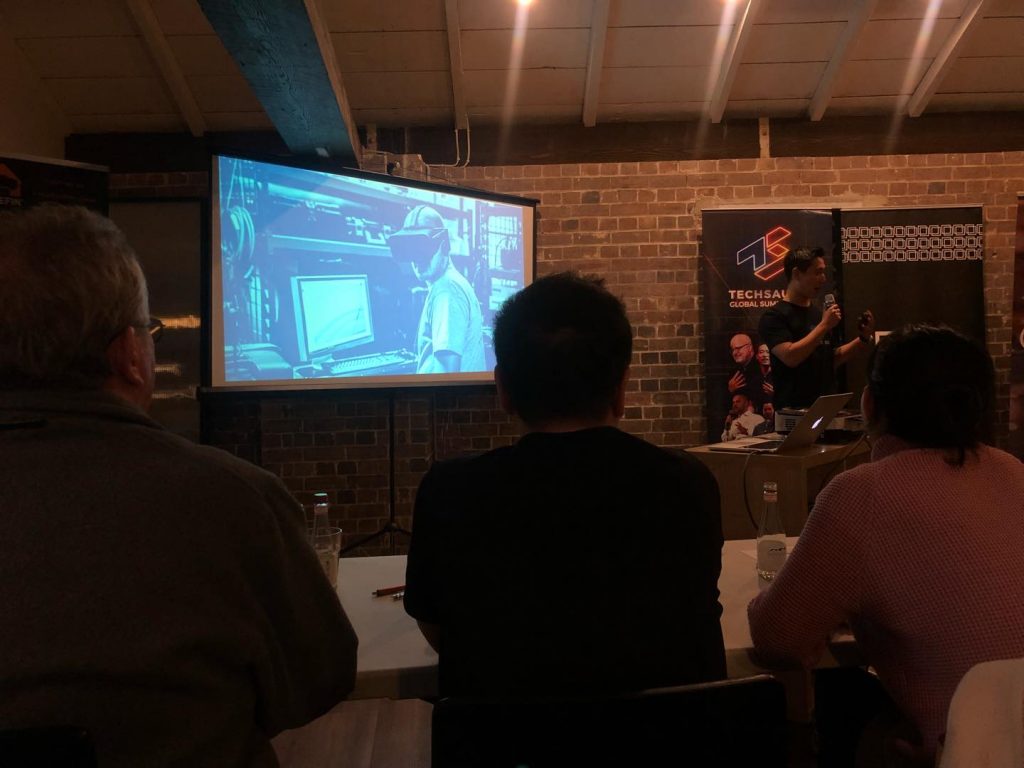 CEO Justin Liang says he is very excited to go to Techsauce Global Summit 2018 because there are a lot of opportunities in the real estate sector in Southeast Asia.
We know that real estate is booming in Southeast Asia: in Thailand, Indonesia, and in Singapore, so we are very excited to build partnerships there and bring technology there to build a better world.
Runner-up AgUnity aims to empower farmers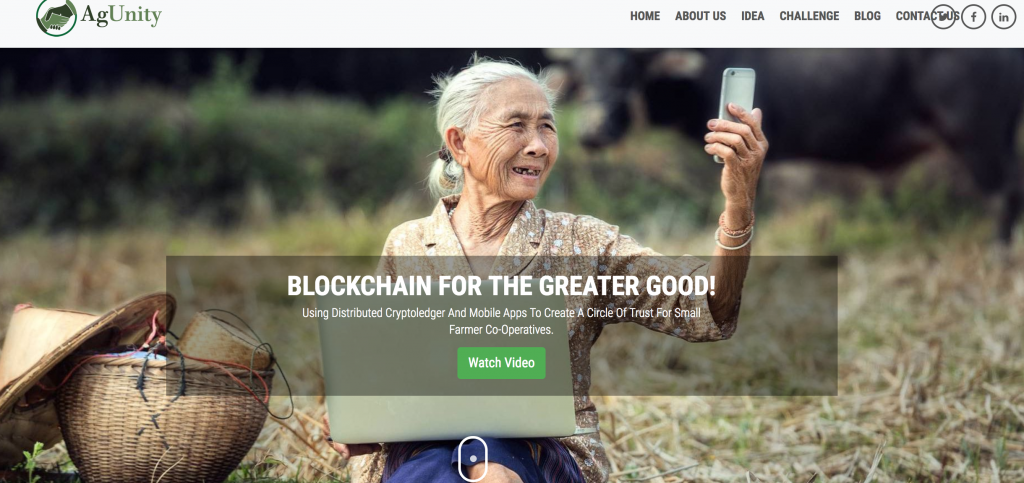 AgUnity streamlines co-operative operations by giving a simple distributed crypto ledger mobile app to every farmer to solve the problems that come with relying on paper-based records, verbal promises, and complicated agreements.  Most problems that small co-operatives face deal with the transparency, restricted access to price data, lying, graft, and corruption.
AgUnity's AgriLedger is a Mobile App that records and transacts incorruptible truth using blockchain technology.  It provides a framework of integrated services to creates trust in the process of buying, selling, and sharing things among farmers. Blockchain technology assures all transactions are permanently recorded.  With an aim to create the world's largest network of small farmers and cooperatives, AgUnity will provide smartphones to famers to enable them to sell harvests and buy supplies efficiently.
Runner-up Xplor modernizes the classroom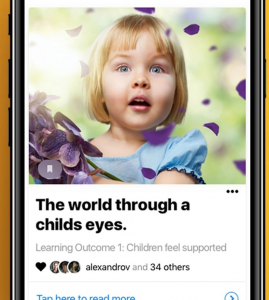 Sharing the runner-up position, Xplor, a startup providing tools to make the management of schools smoother and easier.  Xplor products help educators set up, create a mobile strategy, design and develop customized apps, and deploy and manage software.  It helps record instant attendances having having parents automatically enroll themselves.  It also helps teachers collaborate and plan in real-time and learn key education concepts together. 
Meet Inspace XR at Techsauce Global Summit 2018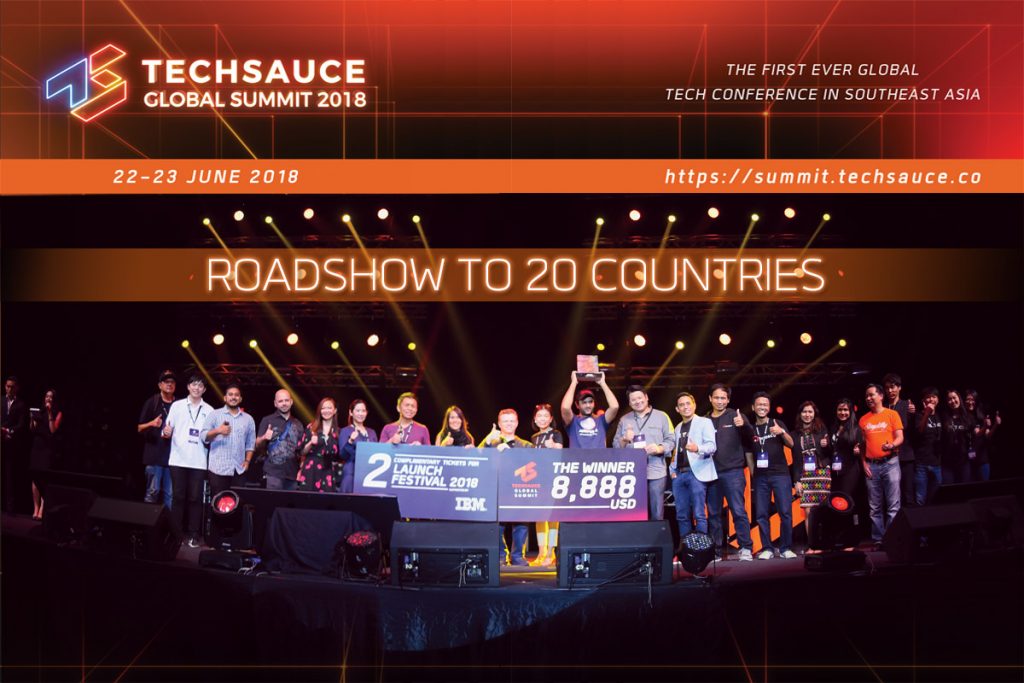 Techsauce congratulates our winner and runner-ups from the land down under! 
As the winner, Inspace XR, will represent Australia in the final pitching stage at Techsauce Global Summit 2018 where it has the chance to win US$80,000 investment with a US$45,000-position in the MOX accelerator program or US$130,000 investment with a  US$40,000 spot in the Chinaaccelerator program!
Inspace XR will be given roundtrip tickets and free accommodation to the Techsauce Global Summit 2018 taking place June 22-23, 2018 at Centara Grand, Bangkok.  There it will also be featured in its own booth on the floor where over 10,000 participants from 30 countries will be networking. 
Meet them and other participants by getting your tickets at: https://summit.techsauce.co/
This year's Techsauce Global Summit is definitely set to be the tech event of the year in Southeast Asia and Australia!
Where is Techsauce Global Roadshow 2018 heading next?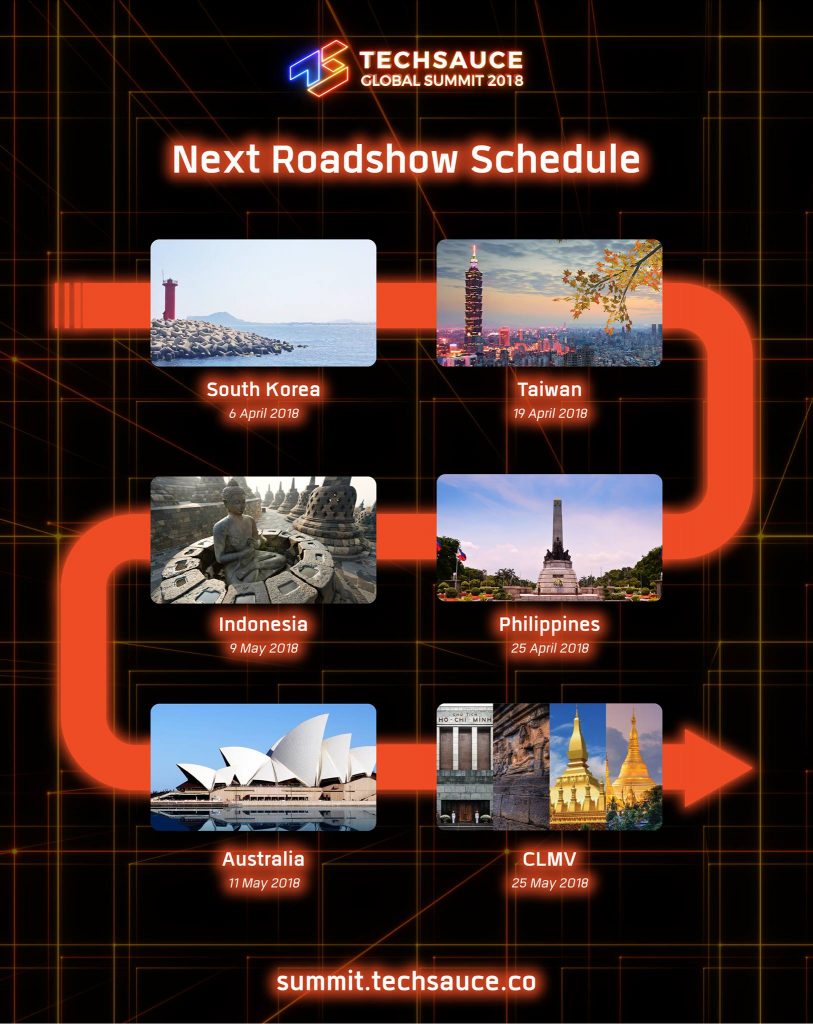 Find out where we are heading next and how you can take part at https://summit.techsauce.co/roadshow/