Plizz and Wishbeer are announcing their launch on "Live" platform on July 23, 2018. "Live" under Stock Exchange of Thailand (SET) is a crowdfunding platform, allowing users to trade securities OTC.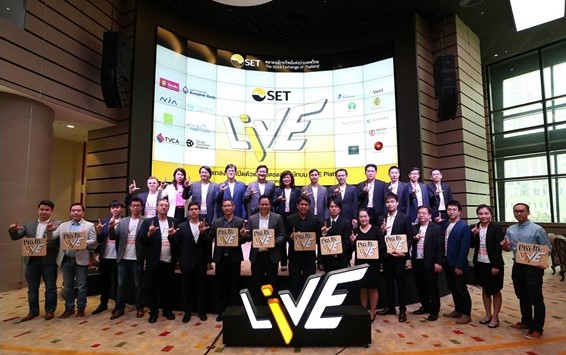 "Live" is a newly set up equity crowdfunding platform under the Stock Exchange of Thailand, aiming to standardize the process of crowdfunding and offering opportunity for Startups and SMEs business wishing to expand their business to pair up with investors who wish to participate in the growth of the company from the initial period.
Wishbeer is the #1 Omni­Channel Beer business in Thailand, having the largest E­Commerce platform for import beverages (wishbeer.com) as well as operating 4 craft beer bars in Bangkok. For Wishbeer, funding would mean great expansion in operation promising growth in sales, further expansion of platforms and sales channels, and greater customer satisfaction both online and offline. Their goal is to raise a minimum of ฿20,000,000 with 7290 shares at ฿2,743 per share. Shares can be traded once the crowdfunding campaign is complete.
Plizz, founded in 2015, is a startup providing technology­powered accounting services to SMEs, helping them lessen time spent in all their accounting & tax obligations so they can focus on developing their business.
Plizz developed back end modules enabling to automate time consuming tasks for accountants and an online platform so clients can have a full online access to their accounts, track deadlines, etc... Plizz has rapidly grown organically thanks to the trust gained from its expanding portfolio of clients and is currently raising funds to better adapt its structure and resources to a scaled expansion. The goal is to raise a minimum of ฿5,000,000 with 2,203 shares at ฿2,270 per share. Shares can be traded once the crowdfunding campaign is complete.
"Wishbeer" and "Plizz" , both aspiring firms demonstrating innovative business model, potential for growth with strong professional team and expanding clients, are open for funding in order to further grow their business, their team and expand their market, and have seen the advantage of the platform. The campaign for both "Wishbeer" and "Plizz" begins on the 23rd July 2018 up until 20th of September 2018 when the shares can be traded. To learn more about our campaigns and "Live" platform, Please visit https://www.live-mkt.com/home for more information.