Expedite revenue growth by implementing a consumer-centric strategy
Drive 50% of Group's revenue from digital businesses by 2025
Elevate AirAsia Group's position as the world's leading travel and lifestyle brand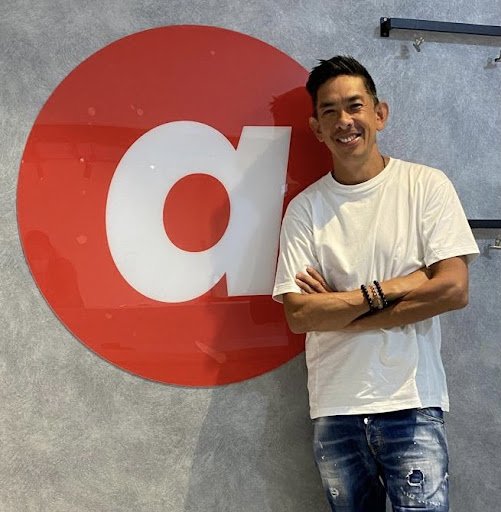 AirAsia Group announced today that it has appointed former Adidas executive Colin Currie, as its Chief Commercial Officer, who will develop a consumer-centric strategy using data to optimize growth and meet the financial objectives across AirAsia's airlines and digital units. The appointment will be effective as of 10 November 2021.

As the former Managing Director of Adidas Asia-Pacific, covering Greater China, South Korea, Japan, and Southeast Asia and Pacific countries, Currie was responsible for making Adidas one of the hottest consumer brands in the region, growing the company's revenue fivefold in Greater China and narrowing the market share gap from fourth to head to head market leadership. He was also credited for improving the brand's operating model and leading the regional market to record-breaking growth.

Chief Commercial Officer of AirAsia Group Colin Currie said: "I am excited to be joining AirAsia Group with my experience and knowledge in enhancing the overall brand and sales performance, especially in the new digital enterprises. I have been closely following AirAsia's amazing growth story, and I am confident that, together with its passionate teams, we can put the pedal to the metal in accelerating and solidifying AirAsia's success as a leading digital tech and lifestyle company in ASEAN. This is the most exciting time to join AirAsia as it embarks on its next revolution embracing the digital era."

The latest decision to bring in the seasoned Malaysian businessman serves to underscore AirAsia's commitment and strategic focus on increasing market competitiveness of its new businesses, including AirAsia Super App and its e-commerce ventures.

CEO of AirAsia Group Tony Fernandes said: "We are delighted to welcome Colin onboard. He brings a wealth of experience at a global company that has also focused on ASEAN and can drive data integration within the Group to speed up our revenue growth and create a new breadth of synergies across many of our new and exciting projects."

"This is a big statement on AirAsia's part to be recruiting Colin as we come out of Covid. It is also a great testament to the brand despite all our issues, as great people continue to join us on this very exciting journey."

Prior to joining Adidas, Currie worked in the music and entertainment industry as Managing Director of Sony BMG Music Malaysia. Before that, Currie developed a broad knowledge of marketing in Hong Kong and Australia through key marketing positions with Citibank, Ansett Australia and Telstra Mobile.

Currie received an honours Bachelor degree in Hospitality Business Management from Leeds University in the United Kingdom. He also holds a post-graduate diploma in marketing from the United Kingdom's Chartered Institute of Marketing.