AIS 5G is pleased to announce that it has been appointed an official distributor for the launch of the highly anticipated Disney+ Hotstar streaming service in Thailand, launching on 30 June 2021. AIS 5G customers will be able to stream more than 700 films and 14,000 episodes of Disney's amazing content on the Disney+ Hotstar app.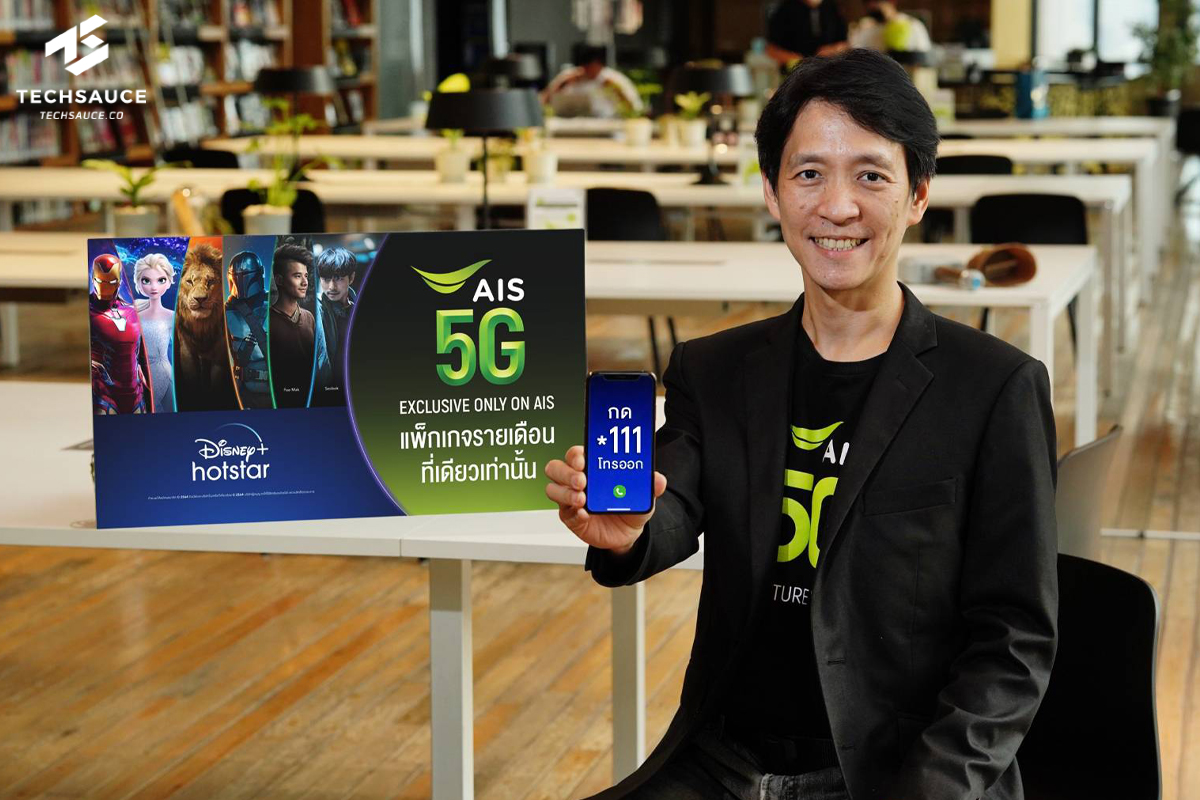 Pratthana Leelapanang, Chief Consumer Business Officer at AIS said, "AIS is the Digital Life Service Provider with the most spectra and the most extensive 5G and broadband fibre networks in Thailand. Our key focus is to develop Digital Infrastructure for the benefit of all sectors. As such, we are honoured to have been appointed by Disney to distribute Disney+ Hotstar from its launch on 30 June, with special packages for AIS customers. It is our hope that the well-loved films and shows from Disney's iconic entertainment brands can provide moments of comfort, happiness and inspiration to our viewers in these challenging times.
"Exclusive to AIS customers, there will be an Early Bird period from 8 to 27 June to register for access to Disney+ Hotstar with a special price of only 35 baht per month, compared to the regular price of 99 baht per month that will be offered by AIS 5G. Subscribers will also get an additional complimentary month of subscription , Customers can register by calling *111, or at www.ais.th/disney
David Shin, General Manager, The Walt Disney Company Taiwan, Hong Kong and Southeast Asia (excluding Indonesia) said, "One of the most distinct hallmarks of Thai culture is a shared love for entertainment, and we are thrilled that the launch of Disney+ Hotstar in Thailand will provide fans with even more viewing choices. Also available with AIS 5G, the service will connect powerful storytelling from our iconic brands with locally relevant content from some of the top studios in Thailand. We look forward to consumers enjoying our best-in-class entertainment experience, underpinned by our compelling content offering for audiences of all ages."
Disney+ Hotstar
Disney+ Hotstar is the dedicated streaming home for global, Asian and Thai stories. It brings together blockbuster Hollywood movies and award-winning content from Disney, Marvel, Star Wars, Pixar, National Geographic, FX, 20th Century Studios and many more, a wide array of exclusive and library content from leading local studios as well as highly-acclaimed shows from the region. Available on compatible internet-connected devices, Disney+ Hotstar offers commercial-free programming with a variety of original feature-length films, live-action and animated series, short-form content and documentaries, including series like Loki, The Mandalorian, WandaVision and The Falcon and The Winter Soldier and films like Avengers: Endgame, Luca, Ford v Ferrari, Terminator: Dark Fate, the Maze Runner franchise and Frozen 2. Disney+ Hotstar will also feature an extensive library of highly acclaimed Asian and homegrown stories, such as Pee Mak, Friend Zone, Brother Of The Year, Laddaland, Tom Yum Goong, God Bless The Trainees Too!, Extraordinary Siamese Story: Eng and Chang, Seobok, Ip Man 4: The Finale, The Deer and the Cauldron and more.
Get ready for the special entertainment experience from AIS 5G and Disney+ Hotstar on Wednesday 30th June. For more details visit www.ais.th/disney