Bussaya Satirapipatkul, Head of Customer & Service Management at AIS noted, "Everybody's lives have been transformed by the Covid-19 pandemic, and there has been a renewed focus and concern with health. Since 2020, we have been giving customer privileges in health, beauty and wellbeing, and average monthly exercise of privileges in AIS Telemedicine services have grown 250% on last year. Naturally, we are continuing to work with partners in the health sector under the concept, 'Good Health the New Way', giving privileges to AIS and AIS Fibre customers covering all healthcare-related matters in a single channel. These range from self-care products, remote treatments and pharmacy privileges to insurance against reactions to Covid-19 vaccines. We have put an emphasis on online channels, centered on the my AIS Application, which provides every service and privilege through a single channel."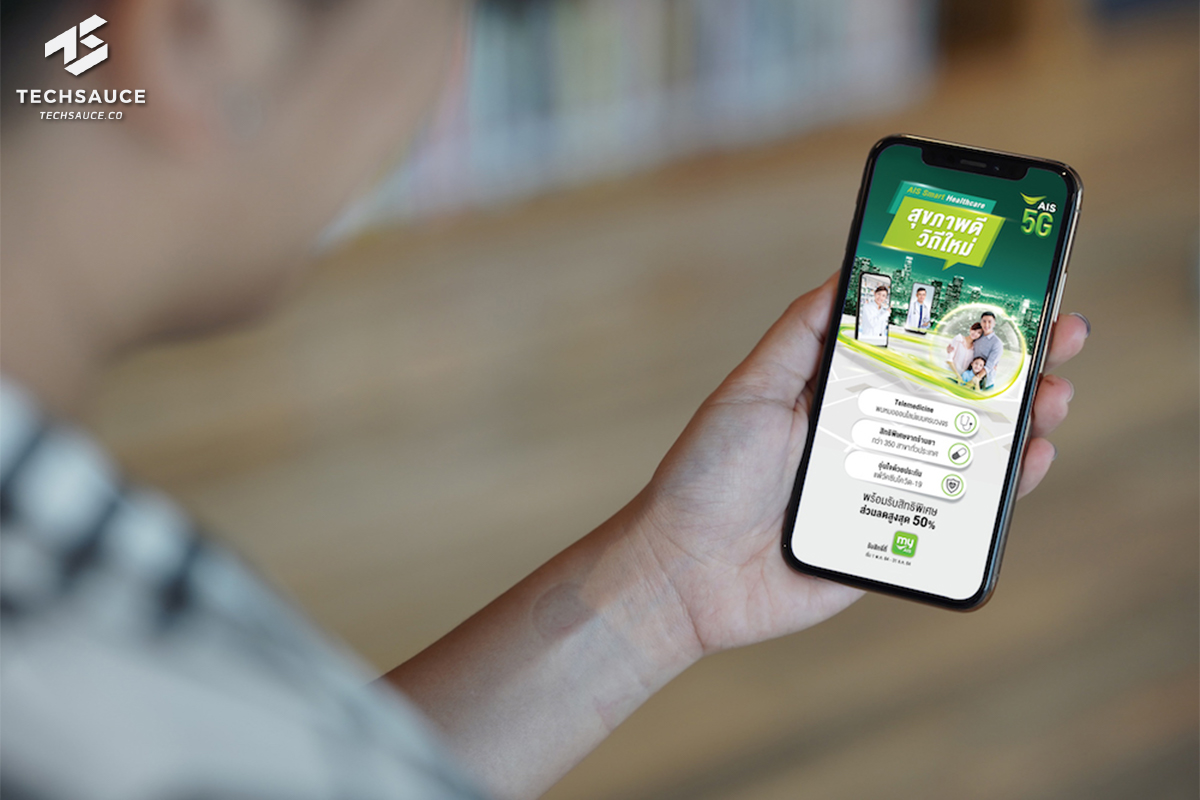 Privileges are divided into 5 core categories: 1. Food and Beverage, which includes food delivery and coffee/dessert outlets, 2. Shopping, 3. Entertainment, 4. Lifestyle and 5. Health and Beauty. Redemption of privileges online has grown 460% from the 1st Quarter of this year. The Covid-19 pandemic has caused Thai consumers to increasingly prioritize their health by 68%, with 89% focused on protection from Covid-19 (data from Dusit Poll, December 2020). This has been the factor for a more comprehensive continuation of Health and Beauty privileges. This year the company has brought on board a greater variety of healthcare partners under the concept, "Good Health the New Way", to centralize all health-related services and privileges in a single channel, in three key aspects:
1. Telemedicine services are a new dimension of healthcare empowering customers to consult doctors over the AIS 5G phone network. The customer can get advice and diagnoses from the comfort of their own home and avoid a hospital visit, complete with a home delivery service for medications. The service both saves time and reduces travel risks. A 2020 McKinsey report, 'Healthcare Systems & Services', found that demand for Telemedicine during the Covid-19 pandemic grew by as much as 76% in the USA. In Thailand, the average monthly rate of customers exercising their entitlement to Telemedicine increased by 250% on last year. AIS is the first operator making partnerships to enable Telemedicine service, working with 6 leading Thai hospital groups: Bangkok Hospital Headquarters, Bamrungrad Hospital, Phyathai Hospital, Praram 9 Hospital, Samitivej Hospital and BDMS Wellness Clinic. The system also includes 2 online health platforms, Doctor A to Z and Dr. Raksa. Serenade customers may use the Telemedicine service for free for up to two consultations per year, while AIS and AIS Fibre customers can use the service for a starting price of 150 baht, and claim the privilege from 1 May to 31 December 2021.
2. Privileges from 350 leading pharmacies nationwide: This is a link-up with 5 leading pharmacy brands – Bangkok Drugstore, FASCINO, iCARE, Pharmax, Sharmble and Vitamin Club – between them operating over 350 pharmacies in both Bangkok and other provinces. Customers receive a discount of up to 60 baht by redeeming 100 AIS Points between 20 June and 30 September 2021.
3. Health insurance: Relieving worries about vaccination, AIS has joined Bangkok Insurance for the privilege of insurance against adverse reaction to Covid-19 vaccines, with an insured amount of up to 500,000 baht for hospitalization in the event of in-patient treatment for any adverse reaction to vaccines for Covid-19. This comes with a maximum single pay-out of 50,000 baht, starting at only 39 AIS Points redeemed, from 1 July to 30 September 2021.
There are also Home Healthcare Service privileges for customers which include blood tests, bulk vaccination and hospital services such as Covid-19 test, basic health checkup and health prevention and recovery services, from Bangkok Hospital Headquarters, Bamrungrad Hospital, Phyathai Hospital, Praram 9 Hospital, Vimut Hospital and BDMS Wellness Clinic. AIS and AIS Fibre customers receive discounts of up to 50% on service charges, and special discounts of up to 70% on herbal health supplements, or hygienic and disinfectant products keeping Covid-19 in check. These include products from The Healthy Aging, Besuto12 handwash gel, proven to protect against Covid-19, H1N1 and Hand, foot and mouth disease, and CHAME' skin cleansing products with extracts of aloe vera and collagen. All of these privileges can be accessed from the myAIS Application.
Bussaya concluded, "I'd like to thank all of our healthcare partners who have together showed their concern by giving privileges to customers of AIS and AIS Fibre. These most clearly meet the needs of a new generation which is conscious about health, of both themselves and their families in the New Normal. Most crucially, it is another channel connecting, assisting and giving opportunities for Thai people to access healthcare services with digital technology, in line with the AIS mission to be a Digital Life Service Provider."