ESB has secured USD 7.6 million (IDR 110 billion) in Series A+ funding from Alpha JWC Ventures, with participation from BEENEXT, Vulcan Capital, AC Ventures, and Skystar Capital.
ESB has served more than 500 F&B brands, managing more than 40 million orders per year.
With its new funding, ESB plans to extend its footprint into the market. The fresh capital will also help ESB develop new Artificial Intelligence-based features, enhance its business intelligence (BI), delivery, payment, funding solutions, and human resources information system (HRIS).
ESB, Indonesia's only fully integrated restaurant operating platform, announced its USD 7.6 million (IDR 110 billion) Series A+ funding round led by Alpha JWC Ventures, with participation from existing investors including BEENEXT, Vulcan Capital, AC Ventures, and Skystar Capital.
ESB is an all-in-one provider of culinary business operations software, connecting restaurants' front-end, back-end, consumers, and supply chain partners.
Established in 2014, ESB's mission is to help F&B businesses increase their profits by incorporating technology to improve sales and operational efficiency.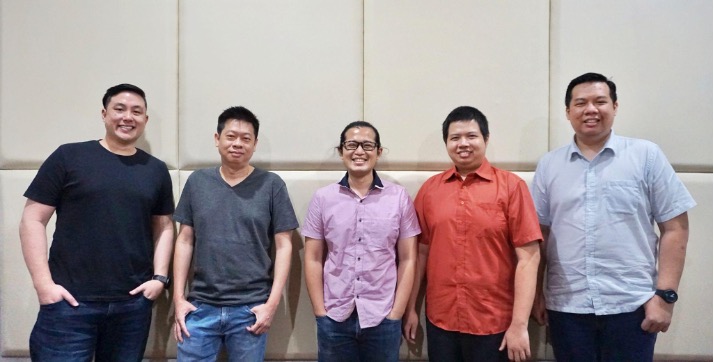 Photo (left to right): ESB Board of Directors ; Andrew Tiang (CFO), Gunawan (CEO), Setiadi (CTO), Dwi Prawira (CRO) & Eka Prasetya (COO)
Through the founders' (Gunawan Woen, Eka Prasetya, Setiadi Prawiryo Moeljadi, and Dwi Prawira) decades of experience in the F&B operations and supply chain; ESB has identified many pain points throughout the industry and created unique cloud-based technology solutions.
The company was born from the founders' frustrations when running their F&B businesses, particularly in using multiple software in operations.
ESB's initial offering was a customized Enterprise Resource Planning (ERP) cloud solution to replace expensive traditional hardware-based systems. The company expanded its objectives and started working on an all-in-one restaurant operating system covering Point-of-Sale (POS) system and Mobile Ordering technology called ESB Order.
With ESB's all-in-one approach, the founders want to ease and streamline operating processes, especially those with numerous outlets and consumer-facing channels. ESB aspires to follow the success of Toast in the United States who recently had a successful IPO.
ESB has served more than 500 F&B brands, including big names such as MAP Boga Adiperkasa, Boga Group, Ismaya Group, Sour Sally Group, and Marugame Udon, processing more than 40 million orders annually.
With this fresh funding, ESB will further expand their proposition including tech-enabled upselling features, enhanced business intelligence (BI) platform, delivery solutions, payment solutions, financing and human resources information system (HRIS) to become the dominant end to end F&B business operating platform.
Prior to this round, ESB had received a total of USD 3 million funding from BEENEXT, AC Ventures, Skystar Capital, and Selera Kapital earlier this year.
Solutions For Ever-Growing F&B Industry In The New Normal
The COVID-19 pandemic has pushed F&B businesses to optimize their operation more than ever; both by making their operations leaner and finding new avenues for sales. This leads to massive digitization efforts among all F&B stakeholders (from restaurants to suppliers) and the adoption of restaurant technology, which ESB is primed to tap into.
ESB managed to grow by 3x YoY during the pandemic mainly due to the demand for touchless ordering, which ESB caters to via its ESB orders. ESB now processes over US$500mn in Gross Transaction Value, and is expected to grow 10x in the next 2 years. Ultimately this is a testament to ESB's ability to deliver values for their clients, helping them survive challenging times.
ESB is optimistic that restaurants will rebound after the COVID-19 impact, and ESB will be there to support restaurants embracing the new normal. Beyond just enabling mobile ordering, ESB's ERP and POS products have also proven to become a lifesaver for many F&B businesses by minimizing leakage and human errors in the operation. Presently over 95% of ESB's users use ESB for both the front end and backend software, proving the demands of holistic optimization.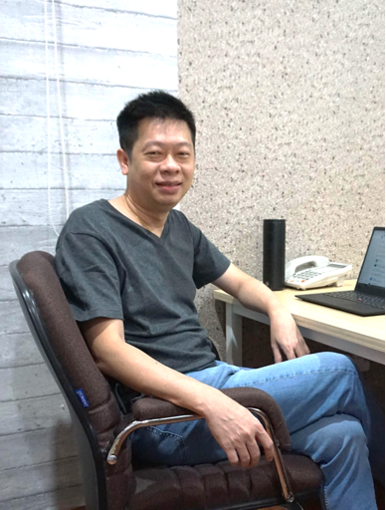 Photo : Gunawan Woen, Co-Founder and CEO ESB
"Restaurant business is a combination of manufacturing, trading, and retail. We strive to alleviate the headache of dealing with separate platforms to meet the needs of these different aspects, and at the same time help businesses generate better customer engagement, optimize their operations, and eventually increase their net profit," says Gunawan Woen, Co-Founder and CEO of ESB. "We're proud to welcome Alpha JWC Ventures and Vulcan Capital as our backers and thankful for our existing investors' continued confidence in us."
"Besides product superiority, our other mission is accessibility. We believe that all sizes of businesses deserve to have good support, that's why we are expanding our services to fit not only large, established F&B groups, but also small and medium businesses with adjustable charge that is not predatory. We want to grow together with fellow businesses because only through that we can achieve greatness," says Eka Prasetya, Co-Founder and COO of ESB.
"F&B is an ever-expanding market with the continuous influx of newcomers each month. But during the pandemic, most have common pain points of adapting to new consumer behaviours and shifts in outlet operational structure. F&B players today need to offer contactless ordering experience, manage their inventory better and reduce operational costs significantly, to keep their business intact. ESB is meant to solve all these pain points with its end-to-end solutions, regardless of how complex their operations are. The expanding pool of leading F&B brands who are using their products prove their tangible benefits to these players; and as their partner, we are confident that ESB can play a pivotal role in the digital transformation of the space," says Eko Kurniadi, Partner, Alpha JWC Ventures.
"ESB's technology platform has delivered a unique cloud-based end-to-end F&B solution to help restaurants reduce costs, manage their operations, and scale online delivery. Their platform is set to revolutionize the multi-billion dollar dine-in and takeaway market for Indonesia," says Adrian Li, Founder and Managing Partner, AC Ventures.
"ESB has empowered thousands of restaurants in Indonesia during the pandemic and they have become a platform of choice to improve restaurants' operations and performance. The founding team has shown superb execution and resilience which led them to grow even faster and ride on the growth momentum since last year. We are excited to be in the journey and this long-term partnership with ESB," says Faiz Rahman, Partner, BEENEXT.
About ESB
ESB is an F&B technology company providing a fully-integrated software specifically designed for restaurants, cloud kitchen, food stalls, etc. The software consists of order and pay feature that does not require customers to install, POS, Kitchen Display, Customer Display, Ordering Kiosk, ERP, Loyalty Program, supply chain, and BI, all integrated in one ecosystem.
Website: www.esb.co.id
Founder LinkedIn: https://www.linkedin.com/in/gunawan-woen-5a97271a1
Company LinkedIn: https://www.linkedin.com/company/pt-esensi-solusi-buana-esb
Additional pictures: https://drive.google.com/drive/folders/1-VIkcDef8SwfG9V2-b6zr28FQdg6jo5_?usp=sharing
About Alpha JWC Ventures
Alpha JWC Ventures is an early to growth-stage Southeast Asian venture capital firm. Over the years, Alpha JWC has established a strong reputation and clear positioning in the market as the leading venture capital firm with one of the largest on-the-ground teams in Singapore and Indonesia and a global network. Its debut fund of USD $50 million was launched in 2016 as Indonesia's first independent and institutional early-stage venture capital fund. Since then, the first fund has been invested in 23 companies in Southeast Asia, of which more than 90 percent have received follow-on funding, 3 have been acquired by global companies, and two have become unicorns. The firm's second fund of USD $123 million was closed in 2019 and was invested in 28 fast-growing companies by Q3/2021. For more information, visit www.alphajwc.com.
About BEENEXT
BEENEXT is a venture capital fund managed by serial entrepreneurs focusing on assisting founders with its operational experience, network, trust, unique perspectives, and capital. This VC invests in early-stage tech start-ups that are focused on building new digital platforms driven by data network. BEENEXT aims to establish a platform of founders, by the founders and for the founders across the globe, primarily in South East Asia, India and Japan. Since its establishment in 2015, it has invested in over 200 companies globally.
About Vulcan Capital
Vulcan Capital is the multi-billion-dollar investment arm of Vulcan Inc., the company founded by Microsoft co-founder and philanthropist Paul G. Allen. Vulcan Capital is focused on generating long-term value appreciation across a portfolio which spans diverse industry sectors and investment asset classes, ranging from early-stage venture investments to public equity value investing, leveraged buyouts, acquisitions, special situations, and private credit. Vulcan Capital was formed in 2003 and is headquartered in Seattle with additional offices in Palo Alto and Singapore.
About AC Ventures
AC Ventures is a leading SEA Venture Capital Firm investing in early-stage startups focused on the Indonesia and Southeast Asia markets. AC Ventures' mission is to partner and support entrepreneurs with more than capital, combining the operating experience, industry knowledge, deep local networks, and resources to create value. The vision is to be a generational partner to founders driving positive change to Indonesia and beyond through technology-enabled ventures.
AC Ventures manages over US$300M in AUM invested across four funds. Since 2012, AC Ventures' Partners have invested in over 100 technology companies in Indonesia and Southeast Asia, including the most iconic names in the SEA digital ecosystem. AC Ventures' Founding Partners, Adrian Li, Michael Soerijadji, and Pandu Sjahrir, lead a team of over 20 professionals headquartered in Jakarta, Indonesia.
About Skystar Capital
Skystar Capital is an early-stage venture fund backed by leading corporate groups in Indonesia with access to media, telecommunications, financial services, agriculture, healthcare, consumer products and services, hospitality, and education sectors. Skystar Capital has a strong track record of supporting start-ups by providing strategic value-add through expert insights and synergies within its extensive network. Skystar Capital is dedicated to identifying and collaborating with SEA companies led by technical and innovative entrepreneurs ready to scale their businesses to the next level.