Anchanto, a global B2B SaaS company headquartered in Singapore, recently marked its 10th year anniversary as it moves aggressively towards its vision of enabling businesses to realise and exploit the full potential of digital commerce and logistics. Anchanto did a strategic pivot in 2017 to transform into a pure B2B SaaS company from a service company. The shift was a bold move, as the company kicked-off 2018 with zero revenue, but it consequently turned out to be a game-changer. 
2021 was a year of record growth for Anchanto. It recently recorded a 3X increase in order volume on 10/10 as compared to 2020 on its order management and warehouse management platforms. It also saw an increase of 85% year-on-year in order volume with 1.65 million orders being processed in 24 hours on the 9.9 sales day.
The company now looks to break previous year's record of processing more than 4 million order on the 11/11 and 12/12 sales events.  
Anchanto works with hundreds of medium sized and global enterprises including three Fortune-500 companies. It has also doubled its team size in less than a year amid the pandemic period and now has an extensive workforce of 265 employees spread across nine countries throughout Asia Pacific.    
After tasting success in the APAC region, the company is now setting its sights on global expansion. With a strong presence in Singapore, Malaysia, Indonesia, Philippines, South Korea, Thailand, Vietnam and Australia, Anchanto is finalizing its expansion into new markets that will be announced shortly.

Additionally, as part of business expansion plans, Anchanto is working with global and regional enterprises to launch new and innovative products to offer capabilities for helping eCommerce customers simplify their business operations. In this spirit, a new data-driven product is slated to be launched early next year, which will allow customers to access analytics-based insights to scale and streamline their omnichannel operations. More than 15 people have already joined across new functions like data science and machine learning for this purpose. Additionally, the company has started working on the development of new products for global logistics companies. These new products will complement Anchanto's existing offerings of an order management platform and eWarehouse Management System. 
With the focus on expansion and growth, Anchanto has also been broadening its senior management team to restructure its business processes and drive long-term business growth. It has appointed Dave Giblin, a transformational senior executive with two decades of experience, as its Chief Customer Officer responsible for leading change management, reshaping customer experience and driving business growth strategy.  
 
Madanjit Singh was also hired as Chief Revenue Officer, and will be in charge of the company's revenue management and sales growth. Madanjit brings over 30 years of experience as a business manager specialising in SaaS and financial banking products. Adding to these strategic C level hires, Anchanto has been focusing on hiring strong middle management individuals across locations and functions.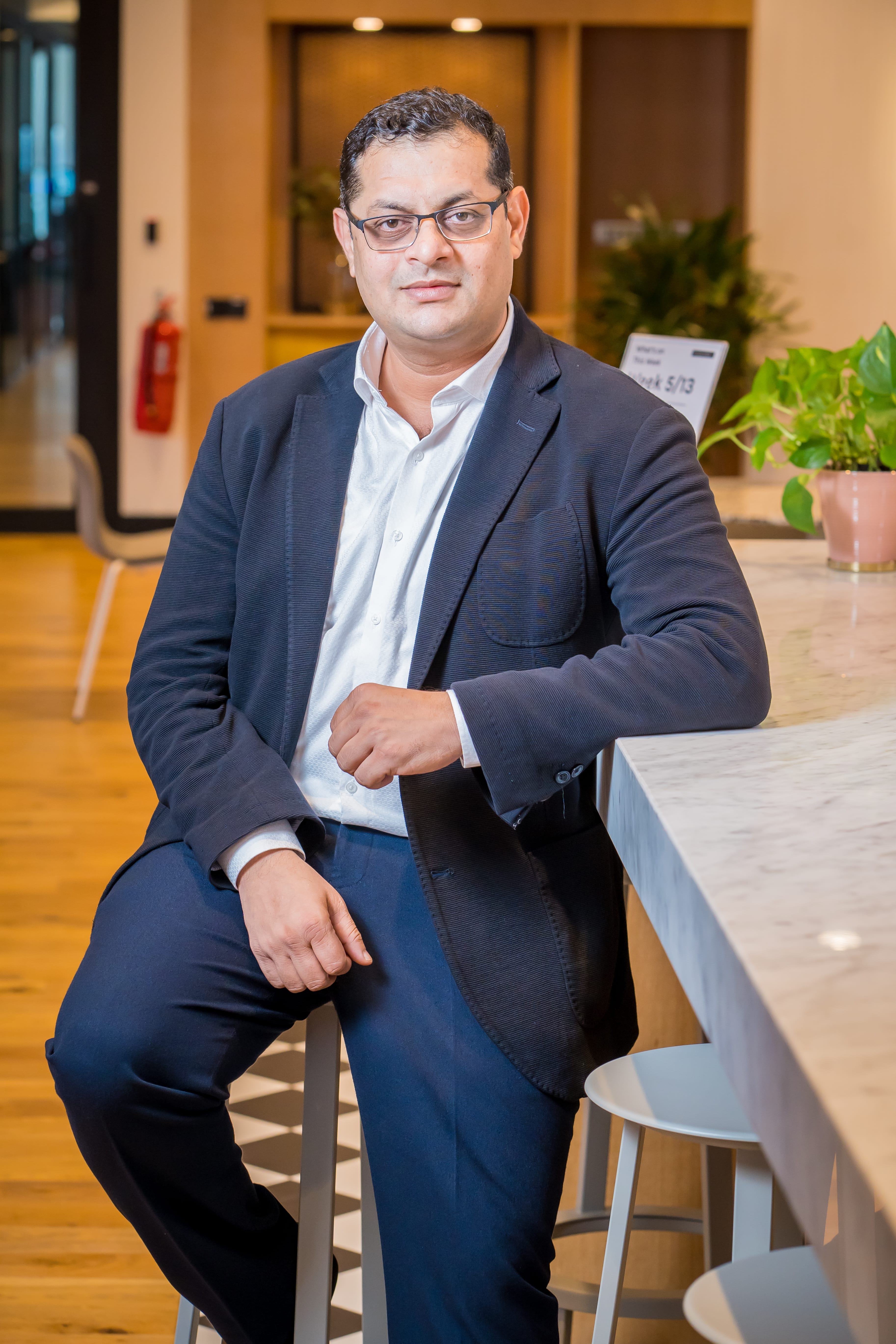 Vaibhav Dabhade, Founder and CEO of Anchanto, said, "It is a very emotional moment for us to celebrate this milestone. 10 years ago, we embarked on a mission with the strong belief that we could help businesses around the world exploit the true potential of digital commerce and logistics. We're proud of what we've achieved, of our customers, and our culture that has helped us fulfill all our promises. And this would not have been possible without the hard work and commitment of all team members, as well as the support and faith our clients have put in us.  
 "Going forward, we will be looking to grow our offerings and operations on a much larger scale. We want to provide solutions for every global actor in the market, and help them realise their full potential and achieve growth. A huge piece of the puzzle will be driven by data analytics and in developing solutions which help businesses looking to future-proof their operations. As such, we will be building strong new teams to develop and execute effective product strategies for our customers."       
Mr Dabhade added that the company continues to receive strong backing from investors. Interestingly, four of Anchanto's investors were previously customers that later decided to invest in the company. Last year, Anchanto concluded its Series C funding round, raising SGD 16.6 million co-led by European cross-border mail delivery services company Asendia and leading mobile provider Telkom Indonesia. To date, the company has raised a total of US$27.2 million which it has used to strengthen its research and development portfolio and further advance its eCommerce technological infrastructure. 
 
Anchanto was awarded the ISO 27001 certification earlier this year, an international standard security certification for information security management systems. This certification demonstrates Anchanto's dedication in protecting its clients' data security and its capabilities in effective information security management at scale. 
The company is also exploring potential partnerships that can help it reach more e-commerce players in the industry and manage their online and offline operations smoothly. Previously, Anchanto announced that Panasonic had selected its platforms to help the conglomerate streamline and improve eCommerce capabilities across the APAC region.    
Expanding their regional offices across key markets in the APAC region, Anchanto now serves a global clientele of international brands including Panasonic, L'Oréal, DHL eCommerce, Asendia Asia, Fossil, HP, POS Malaysia, Decathlon,  GreatDeals, Luxasia, DKSH and many more. 
 About Anchanto 
Incorporated in 2011, Anchanto is a global SaaS technology company headquartered in Singapore that helps Brands, e-Distributors, eCommerce enablers, Retailers, Third-party logistics providers, SMEs, Warehouses and Postal Associations, streamline and manage highly successful end-to-end eCommerce operations.  
For more information, please visit: www.anchanto.com