The 2018 Asia Hardware Battle Bangkok competition was held at RISE Accelerator, a partner of TechNode and co-organizer of Asia Hardware Battle 2018 Bangkok. After several rounds of fierce competition, we finally selected one hardware startup to represent Bangkok at the grand final round of Asia Hardware Battle in Shanghai.
Asia Hardware Battle 2018 Bangkok celebrates as these promising startups prove eager to revolutionize the hardware tech scene in Thailand.
In this competition, one startup rose above all the others and proved extraordinary through a series of stringent evaluation and step-by-step screening by several prominent judges: Mr. Nattapat Thanesvorakul (Head of Venture at RISE Accelerator), Mr. Chaimongkol Lerblumsombut (Investment Manager at AddVentures by SCG), Ms. Rutchanee Gullayanon (Lecturer/Researcher at King Mongkut's Institute of Technology Ladkrabang), Mr. Tun Liangpaiboon (Project Lead at ExpressSo), and Mr. Chirayu Wadke (Partner at SeedPlus).
Winner: Edison Motors—Edison Volta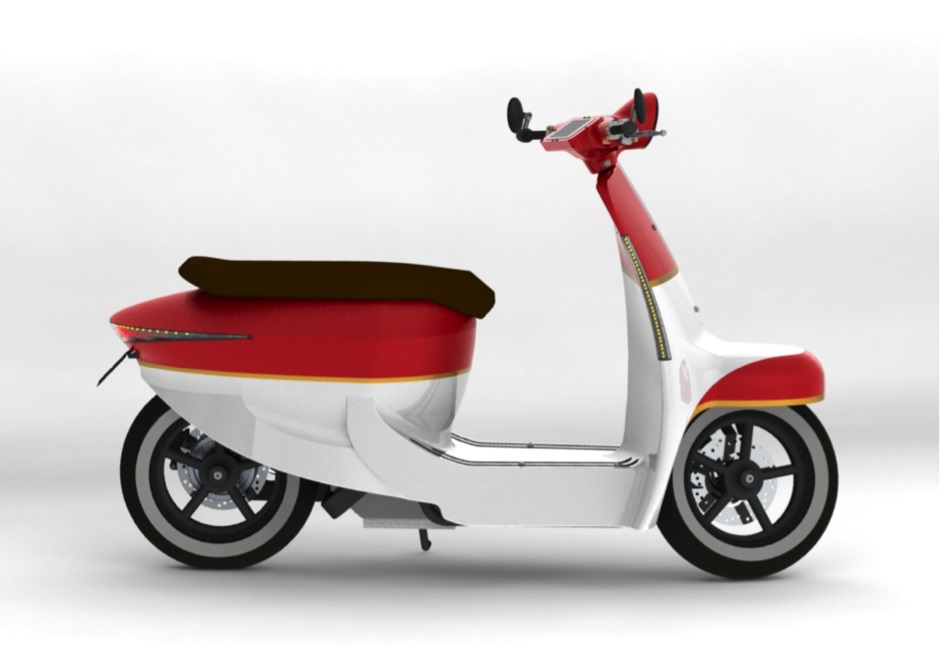 Edison Volta EV Scooter
Edison Motors offers an electric motorbike that can deliver performance that challenges the normal petrol engine motorcycle: better efficiency, reduced noise, extreme reliability, and affordable cost. Edison Volta is a highly innovative luxury electric scooter that is designed to get rid of current problems of the normal electric scooter (ie, short range, under-performance, long charging time) and to take on the fossil fuel scooter market. Unlike other EV scooters in the market, Edison Volta's main objective is to be as convenient as normal fossil fuel scooters (ie, range per charge, refueling time, and performance). With 150km range, it can ride around big cities such as Bangkok without user range anxiety. It reaches a top speed of 120km/h and can reach 70km/h in just 50m. Whereas it usually takes other EV scooters at least six hours to fully charge, it only takes Edison Volta two hours, about the same amount of time it takes to charge a smartphone.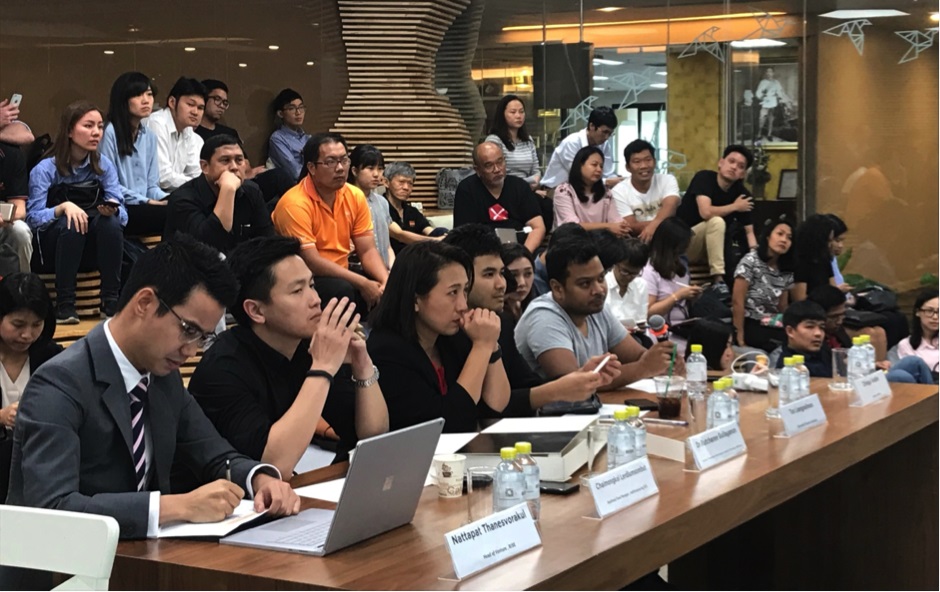 In addition to Edison Motors, here are the other 8 qualified startups that appeared on the field:
Centrovision—CenMark
CenMark is an innovative ground control solution for drone surveying. It provides centimeter-level accuracy, it is easy to mobilize, and it provides a cheaper alternative for mapping without a surveying drone. Its ground control points make it easy to perform fast and accurate topographic surveys.
MakerAsia—KBX
KBX is an IoT development platform designed to solve the problem of massive IoT developer training: users can program directly on this device. This feature will shortcut many processes (e.g. setup companion PC, drivers, software tools, connectivity). Users can start training fast and are able to create their first IoT solutions within a few minutes. The KBX platform also includes cloud, mobile app, and web app to serve every need for IoT developers. KBX also supports all levels of development tools (e.g. Visual Programming [Blockly], Script [JavaScript], C++ [Arduino] and C [Low-level programming in CPU level]) with over the air update (OTA), and can deploy to remote devices in mass.
UB Save—Hybrid Aerator
Hybrid Aerator is an innovative, patent-pending wastewater treatment aerator, existing of a Pump, Multi-Mixing Reactor, and a Distribution System. The core technology of Hybrid Aerator is the Multi-Mixing Reactor, which allows the Hybrid Aerator to achieve high Oxygen Transfer Efficiency. The Distribution System is customized in order to provide complete mixing and aeration coverage.
InGarage Assistive Technology—Maker Playground
Maker Playground is an end-to-end IDE for developing embedded and IoT projects through the Maker Playground's behavior-based diagram, unified device library, source code, and circuit diagram generator. Maker Playground's behavior-based diagram allows users to program based on a collection of high-level actions and conditions which can be translated automatically to source code and circuit connection diagram for many supported platforms and development boards.
iVet—RestWheels
RestWheels is the first-ever automated foldable wheelchair for disabled pets. The novelty of this product is the wheelchair structure that allows disabled animals to lay down when they get tired. Moreover, this wheelchair cart can be adjusted to fit a particular case. Without any training, every patient can use RestWheels because the built-in controlling system can learn the patient's behavior.
Robot of Things—Polishing Robot
The polishing robot aims to support and leverage the standards of work environment in the manufacturing industry, which requires high precision to be automated. This polishing robot helps to protect workers from respiratory problems. Meanwhile, the productivity is increased over 90% with limited industrial waste.
HiVE — ENERKEY
ENERKEY is the smart AI system that converts AC at your home to be smarter and more efficient using the power of IoT, AI, and Tangle (BlockDAG). The way homeowners use ENERKEY mobile app is so simple, just 1 click to participate in energy saving day and let the app do the rest. Users who join every day get a chance to win rewards from companies like Starbucks or Central. They can also join their local communities like a condo complex or city to win bigger prizes.
JIGseed — REnovanic
REnovanic is an innovation that can transform organic waste into clean energy using natural gas. Developed from folk wisdom using IoT technology, it makes no smell, it's safe, easy to use, and can share power with others.
RISE Accelerator
RISE is a regional corporate accelerator based in Bangkok, Thailand. RISE focuses on developing corporations and startups to meet international standards by assisting in solving problems, accelerating their businesses, and unlocking their potential in the fastest way possible. Through its 4 core activities, RISE has driven 1% of Thailand's Gross Domestic Product (GDP) growth ($4 billion) and created 1 million jobs for the country. Check out their next event in Thailand, here.
Next stop!
We would like to extend a big thanks to all participants, judges, and partner organizers. We couldn't have had such a successful outcome without the help of RISE for putting this together.
Edison Motors is getting ready to battle it out at the Grand Finals in Shanghai. See you soon!