The inaugural Deep Tech Summit is a best-in-class convening of thought-leaders and industry practitioners specialising in areas such as artificial intelligence, blockchain, medtech, venture building, the future of talent and more.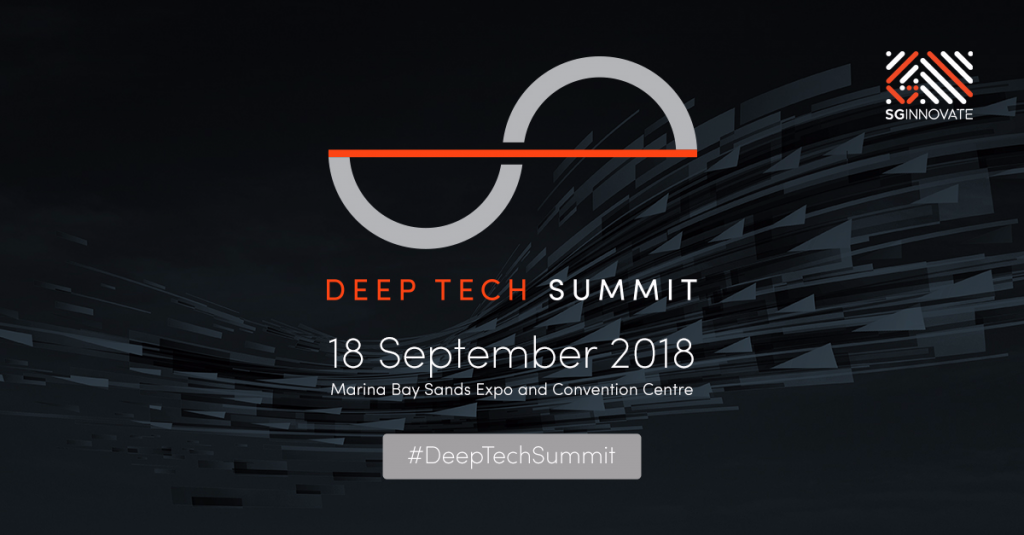 The full-day conference will bring together leading minds in deep tech to exchange ideas and create exchanges that aim to build a better future. Deep tech entrepreneurs, investors, government officials, corporate innovators, academics, researchers and media members from major innovation hubs around the world will be present.
In conjunction with the Summit, SGInnovate will also be presenting its Investors Night session, and a blockchain workshop on the foundation of blockchain research and application.
The Deep Tech Summit is proudly presented by SGInnovate, a private company owned by the Singapore Government. SGInnovate backs deeply technical founders through equity-based investments, access to talent, and support in building customer traction.
Deep Tech Summit 2018 is an event partner of SWITCH 2018. The Singapore Week of Innovation & TeCHnology (SWITCH) is a leading "plug and play" platform where complementing international events in tech, innovation and lifestyle operate side by side in an extraordinary concept week. Organised by National Research Foundation Singapore (NRF) and Enterprise Singapore (ESG), SWITCH 2018 is held from 17 to 20 September.
Find out more at : https://www.deeptechsummit.com