Application for the Female Foundry that returns for its second year is open now until Thursday 26th of october 2017. The six-week-long programme mentors and helps fund selected female-led startups that embody innovation, diversity, and social sustainability while developing their businesses.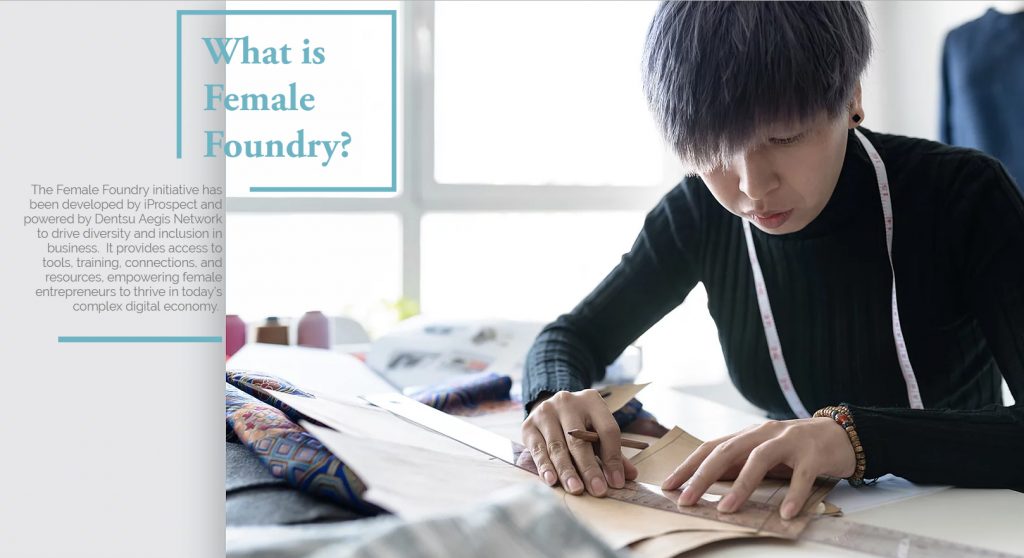 Dentsu Aegis Network is pleased to announce the return of Female Foundry for its second year. Female Foundry – an accelerator programme, is an initiative to educate, mentor and provide funding access to leading female-founded startups leveraging technology to promote economic sustainability.
The Female Foundry, in partnership with Female Founders and West Tech Fest, helps Southeast Asia-based female entrepreneurs have access to tools, networks and training to scale platforms, and skills to create commercially viable businesses over a six-week-long programme.
In addition to education and mentorship, the programme culminates with a demo day to help secure possible second-round funding,
This year, there are many industry and investment ifluencers such as Bill Tai, from the Silicon Valley-based Venture Capitalist and Founder of ACTAI Global, which will join the programme as both an advisor and judge on demo day.
 Joanna Catalano, CEO of iProspect Asia Pacific and a key driver of the Female Foundry initiative in the region, said: "Dentsu Aegis Network is thrilled to lead the industry in supporting female entrepreneurs from emerging markets. We continue to support initiatives which leverage tech for good and drive meaningful and lasting change in society. Building on the success and learnings from last year and in partnership with leading influencers, we are delighted to welcome our second cohort of founders."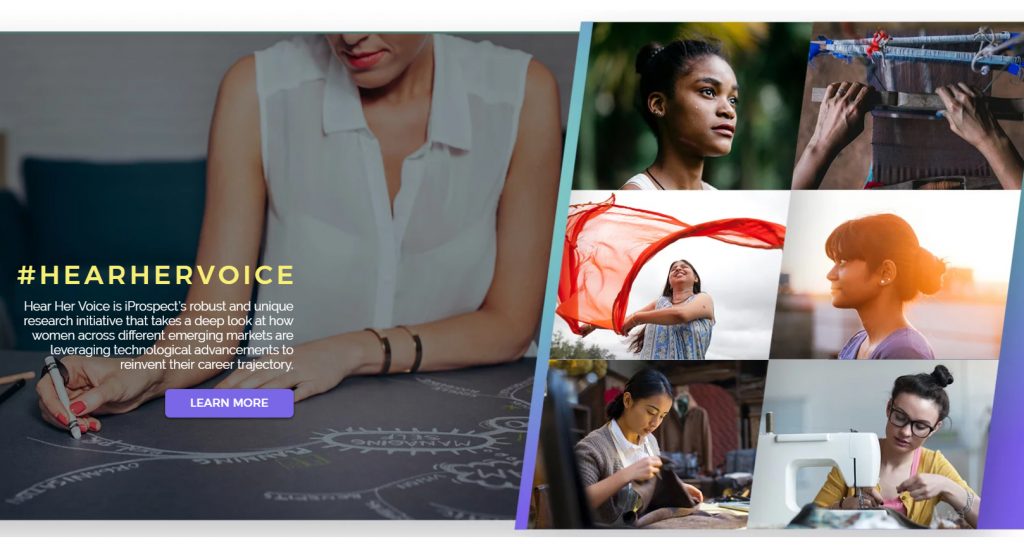 The programme will team up with the shortlisted participants and partner them with senior industry mentors including Darshini Santhanam, APAC Marketing, Microsoft Advertising, Paula Taylor, Executive Director & Co-founder, West Tech Fest, as well as Katarina Hasbani, General Manager of Female Founders.
The demo day winner will then be sponsored to travel to West Tech Fest, Australia's premier innovation festival held in Perth, to present their winning idea at its 2017 Startup Challenge in December.
Nick Waters, CEO of Dentsu Aegis Network Asia Pacific, said: "Female Foundry helps prepare startups by equipping them with the necessary tools, networks, skills, and strategy to thrive in the digital economy. Through Female Foundry, we hope to provide a platform that will support and empower women in emerging markets where 80% of the global middle class will live in 10 years. Next year, we plan to extend the programme into Latin America and Africa as part of our plan to roll Female Foundry out to 30 markets around the world in 30 months."
Applicants should be female-founders, CEOs and entrepreneurs with tech-enabled startups based in Southeast Asia. They should also have a sustainable, long-term business plan in place. Interested participants can apply at www.thefemalefoundry.com.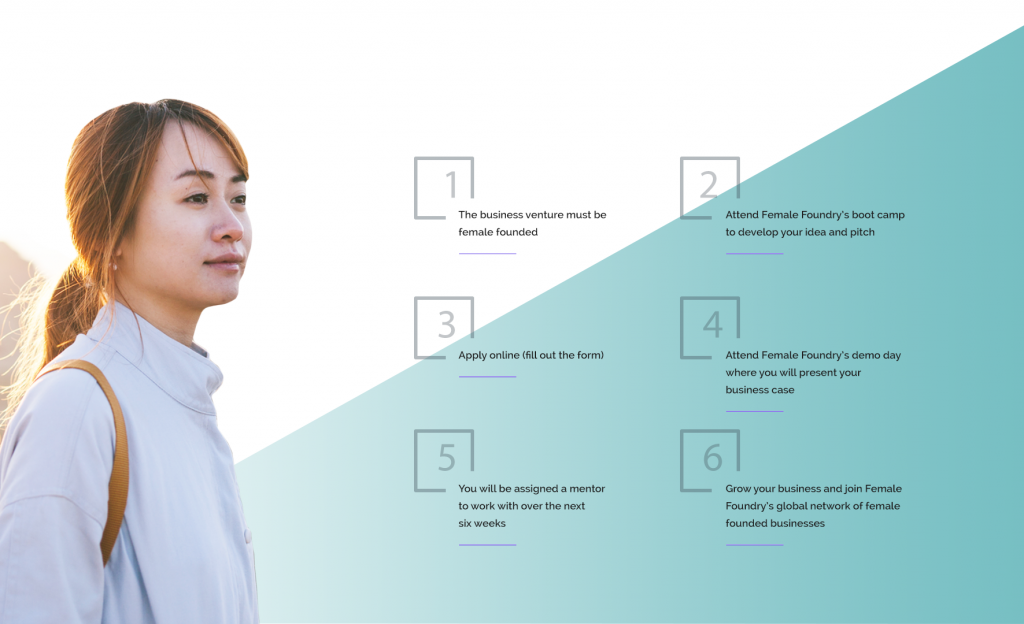 Female startup founders: why it is important to support them:
Women are now capitalising on the opportunity to thrive as entrepreneurs. The most challenging aspect of starting a business is the amount of time it takes before seeing any profits. This is exacerbated when many womenpreneurs are self-funding through their own savings as funding is not readily accessible.
There is a tangible opportunity to bring women together and provide leadership, inspiration and valuable skills to current and future entrepreneurs. By taking this group of motivated womenpreneurs and investing in targeted efforts to support them, Dentsu Aegis Network hopes to contribute a small part to unleashing what could be a great force for economic growth around the region.
About Dentsu Aegis Network
Part of Dentsu Inc., Dentsu Aegis Network is made up of ten global network brands - Carat, Dentsu, dentsu X, iProspect, Isobar, mcgarrybowen, Merkle, MKTG, Posterscope and Vizeum and supported by its specialist/multi-market brands. Dentsu Aegis Network is Innovating the Way Brands Are Built for its clients through its best-in-class expertise and capabilities in media, digital and creative communications services. Offering a distinctive and innovative range of products and services, Dentsu Aegis Network is headquartered in London and operates in 145 countries worldwide with more than 40,000 dedicated specialists.www.dentsuaegisnetwork.com
About iProspect
iProspect is a global business performance agency – buying media and driving business performance for the world's largest brands. The iProspect team works across a network of 4,200 employees spread over 88 offices in 54 countries.
Founded in 1996, iProspect has since become part of the Dentsu Aegis Network, and now drives business performance for some of the world's leading advertisers including Adidas, Diageo, Burberry, General Motors, Gucci, and MSFT. In terms of market, market coverage, and office count, it is the world's largest digital media agency and 2016 turnover exceeded £2bn.
Go to www.iprospect.com or follow us on Twitter @iProspect.
 About One@DentsuAegis
Our goal is to create a measurable development programme different from any other. Steeped in innovation, learning, access, research and social responsibility. We aim to build a blueprint for a global scalable programme that can be evolved to address the demands of the digital economy. In order to do this effectively, we need to ensure our programme reflect the markets we serve and support a variety of thinking, diversity and ways of working with new and innovative partners that reflect our vision and values.