Food has always been a necessity, a source of joy and a way of cultural expression. Food has always been cool. But with revolutions in alternative protein, genetically edited crops and vertical farming, coupled with rising concerns over sustainability, food has new ways of taming nature. The Future Food Asia 2020 (FFA 2020) conference will help discover out just how 'cool' food is, separating the fad from the future.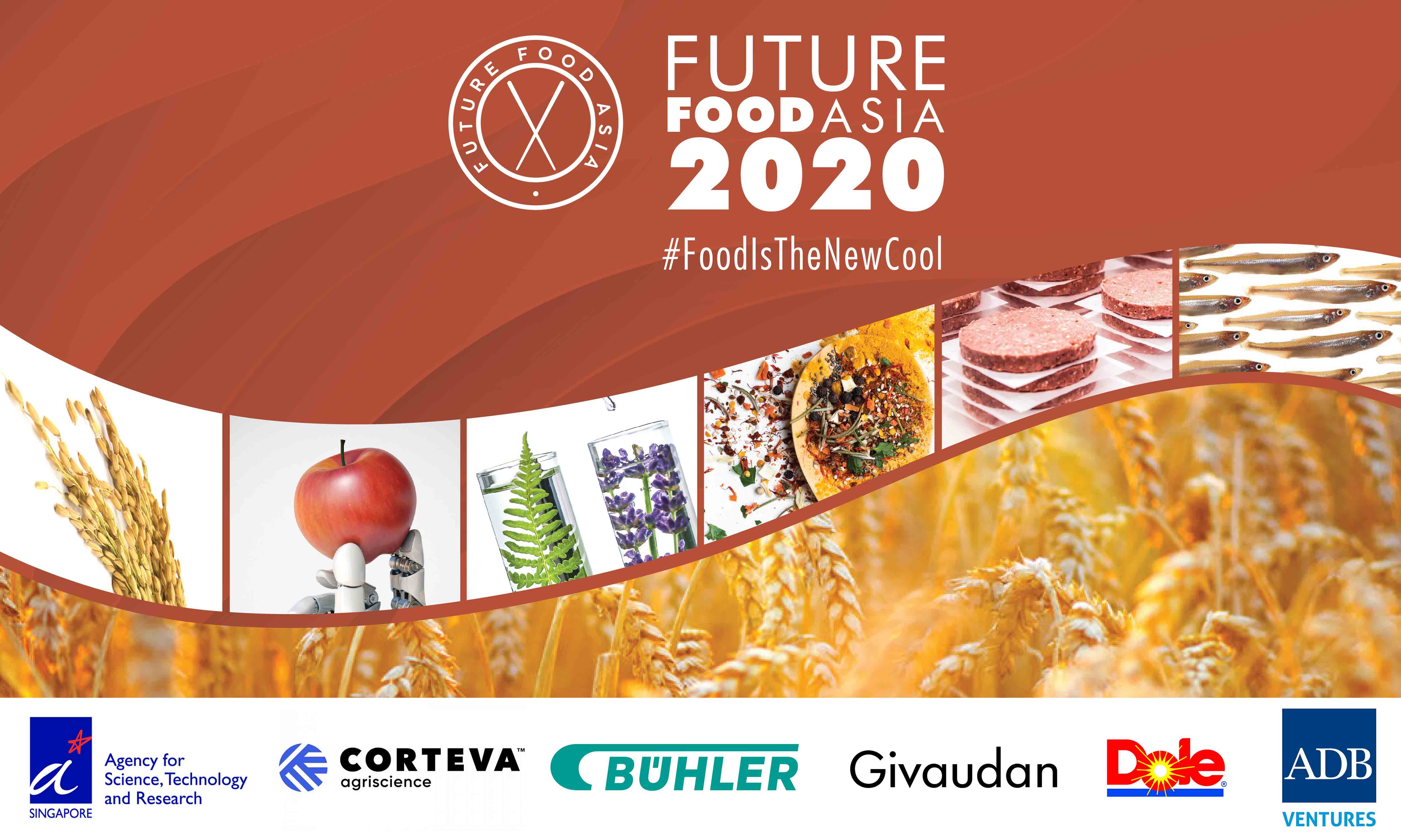 A fine balancing act is in play, where the AgriFood sector attempts to increase its production with diminishing resources while improving its ecological footprint. Future Food Asia recognizes Asia Pacific's critical role in this act, not only as a pool of consumers but also as a source for solutions. Over the past three editions Future Food Asia has empowered 38 early stage startups from Asia Pacific by providing them the stage to present their cutting-edge innovations and distributed US$ 1 million in awards. Most importantly, FFA has developed an ecosystem of industry experts, entrepreneurs and thought leaders to provide all attendees a multi-faceted view on key industry opportunities and challenges.
FFA2020 will continue the endeavor of advancing entrepreneurship and innovation in the AgriFoodTech sector in Asia Pacific. A unique feature this year will be the Plant Protein Innovation Award provided by Bühler Group and Givaudan. The two champions of the FoodTech revolution will also co-host a Plant Protein Masterclass to provide critical insight to entrepreneurs in the domain on the secrets of scaling plant-based food formulations and manufacturing.
Corteva Agriscience deepens its engagement and joins as a Title Partner, as FFA aligns with its collaboration strategy designed to encourage the further development of the Asia-Pacific agriculture technology start-up ecosystem. Further to establishing a global analytics center of excellence and a R&D lab in Singapore, Corteva aims at using new innovative approaches to make agriculture value chains more productive and sustainable.
Future Food Asia has also onboarded Dole Packaged Foods among its new partners. Dole is on mission to make Nutrition & Wellness accessible to as many people around the world, as possible, reducing the gaps between people and healthy nutrition. As they begin to deepen their engagement with startups to strengthen initiatives in pioneering the healthy nutrition revolution and upcycling food waste streams, they will be an important partner in Future Food Asia.
The conference will also feature tête-à-têtes between leading entrepreneurs, as well as stimulating discussions on major challenges in the sector, such as the supply-side shocks caused by African Swine Flu and other biosecurity threats.
The Future Food Asia 2020 award event will be held in Singapore on 2-3 June 2020. Ten finalists selected by the FFA jury will showcase their innovations and compete for the US$ 100,000 grand prize. Event passes are now available and applications for the award are now open at https://futurefoodasia.com/ffa2020/.