Grameenphone, part of the Telenor Group and a top telecommunications service provider in Bangladesh, and Seedstars, the leading emerging market startup community and investor, are announcing that they are digitally going live with the broadcast of the GP Accelerator 2.0 Online Demo Day on July 8, 4:00pm - 5.30pm (GMT+6). The online event is open to all attendees, simply save the date here.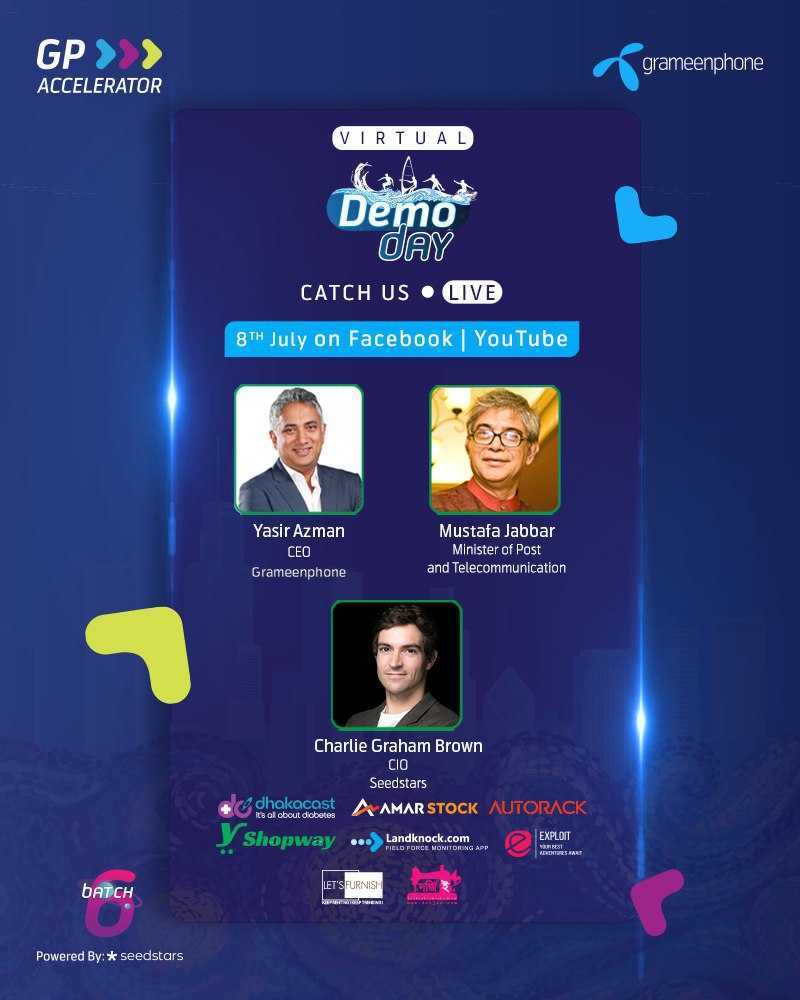 As the first acceleration program managed by Seedstars focused on early-stage startups in Bangladesh, it is an initiative by GrameenPhone to provide startups in the country a platform to build their ideas & grow. GrameenPhone is Bangladesh's largest telco focused on preparing the country for the future and also giving back to the community.
The Online Demo Day is a culmination of the four and a half months-long program, and startup teams got a chance to work with international mentors from the USA, Switzerland, Netherlands, Germany, Thailand, Turkey, Sri Lanka, Canada, as well as local mentors and active participants of the startup scene in Bangladesh.
Among other benefits, the 9 startups selected had access to:
$5000 equity free grant
1:1 with Entrepreneur in Residence and Program Manager to insure content is clear and applicable, and get all the needed support/feedback along the program duration;
Coworking at GP House to stay close with other fellow batch startups and ensure experience sharing and network expansion;
Access to Seedstars partner network and deals with tech tools providing free and discounted services for more than 100 000 USD;
Access to mentors and experts supporting on all stages of product development;
The batch includes teams from Bangladesh developing Online Renting Furnish Platform, Buying Auto-mobile Parts and Services through Mobile Application, FieldForce Tracking and Management Solution, One-stop solution of tailoring and Others. Mr. Ratish Narayanan, "GP Accelerator powered by Seedstars is a great opportunity to witness & get involved with Bangladesh's top early stage startups", mentioned Mr. Ratish Narayanan, General Manager at Seedstars.
The participating startups are: