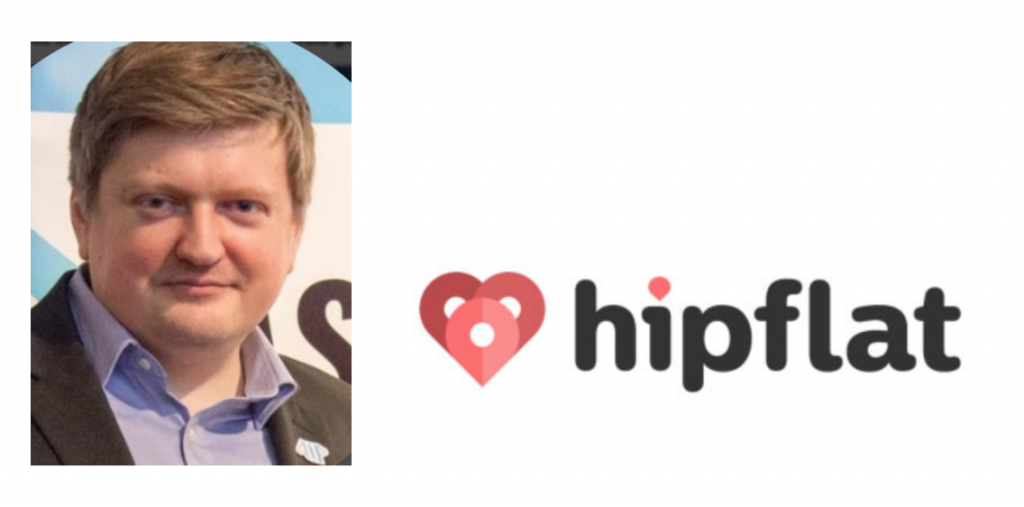 BANGKOK, October 12, 2017 — Hipflat, Thailand's leading technology-driven real estate
marketplace, has raised an undisclosed investment from Aucfan, Japan's largest online auction price analytics and search platform. Hipflat will use the funds to introduce new innovative products that aim to increase transparency in emerging property markets. The investment represents Aucfan's first in Thailand and its first in a real estate marketplace. With 260,000 active property listings, attracting over 30,000 monthly inquiries from homebuyers and renters, Hipflat is already well positioned in Thailand. The company has also received funding from well-known international investors such as 500 Startups.
One of Hipflat's core differentiators is its proprietary data mining solution, which allows the collection, extraction and processing of real estate pricing data from hundreds of unstructured sources. The data, collected with the help of Natural Language Processing and Machine Learning technologies, includes asking prices for over 2,500 projects going back as far as eight years, achievable rental yields and pricing trends. In a country where official property transaction records are not publicly available, Hipflat has become the go-to resource for property investors, real estate developers, agents, lenders, appraisers and regular homebuyers, who are looking for the data that can help them make well-informed decisions.
"It is very exciting for us to enter into this strategic partnership with Aucfan. Their expertise in developing big data mining and analytics solutions will help us further improve our products and lay the groundwork for expansion to other countries in Southeast Asia," said Denis Nemtsev, founder and CEO of Hipflat. "The availability of reliable data in emerging real estate markets plays a vital role in increasing buyer and seller confidence, improving liquidity and stabilizing property prices. We will keep innovating in this area and will soon announce new products that take advantage of the amazing possibilities offered by blockchain and smart contract technologies."
"We believe pricing data is essential for transactions to be transparent in the marketplace. Considering Hipflat's data and upcoming product offerings, we are glad to be able to support the team's effort to provide a one-stop solution for the fragmented real-estate market in Thailand. The decision is also part of our effort to expand our investment portfolio in Southeast Asia," said in a statement released by Aucfan's investment team.
Earlier this year Hipflat received the prestigious Companies to Action award from Frost & Sullivan, which recognizes unique and transformative companies making the most social impact. Vipul Verma, analyst at Frost & Sullivan, said: "Technology is changing the way properties are being advertised and sold. Hipflat is not only leading this change but is also helping to strengthen Thailand's fragmented and opaque real estate market by fetching previously unavailable real estate market data and applying analytics to it."
GeeXstar, a technology-focused boutique investment banking firm, acted as the exclusive financial advisor to Hipflat in the Aucfan deal. "We are very proud to have worked with the Hipflat team. Their unique technology enables them to compete with large players, while staying lean and flexible," said Martin Olczyk, Managing Director at GeeXstar.
About Hipflat
Hipflat Pte. Ltd. (www.hipflat.co.th) was incorporated in Singapore in 2013 and is headquartered in Bangkok, Thailand. Its online real estate portal connects property buyers and renters (residential, commercial and industrial) with sellers and landlords. Hipflat is the first and the only online real estate listing company in Thailand that provides access to listings and at the same time shows project-level data on current and historical prices. Hipflat's transparency enables users to access market data that was previously dispersed or inaccessible. This unique feature helps private customers, commercial agents and property developers to eliminate guesswork and make well-informed, profitable decisions in buying, selling and investing in property.
About Aucfan Founded in 2007, Aucfan (www.aucfan.co.jp) is Japan's largest online auction price comparison and search website. Listed on the Tokyo stock exchange, Aucfan allows users to compare, search for and analyze online auction and e-commerce product and price information, as well as to see prices and transaction volumes for products traded in the past. Both buyers and sellers can use it as a reference for doing business online. In particular, aucfan.com is an advantageous source of information for sellers. The company provides product and price data for over 20 billion transactions, and its service is used by more than 10 million visitors monthly.
About GeeXstar GeeXstar (www.geexstar.com) was founded in 2013 as Southeast Asia's first investment banking boutique focused solely on fast-growing tech and Internet companies as well as startups. It specializes in M&A, raising capital, and growth strategy. The company supports its clients on sell- side, buy-side and growth capital projects, serving businesses in emerging and mature markets in Southeast Asia and throughout Europe.