Kuala Lumpur, 1 April - A "surprisingly strong" recovery from COVID-19 means LiveIn is thriving and better than it has ever been. LiveIn has managed to identify some bright possibilities when the pandemic impacted the industry across property types as owners desperately seek for alternative solutions for revenue. This is where LiveIn's supply engagement increased dramatically since Q3'20 which has also led to a 60% growth in their revenue.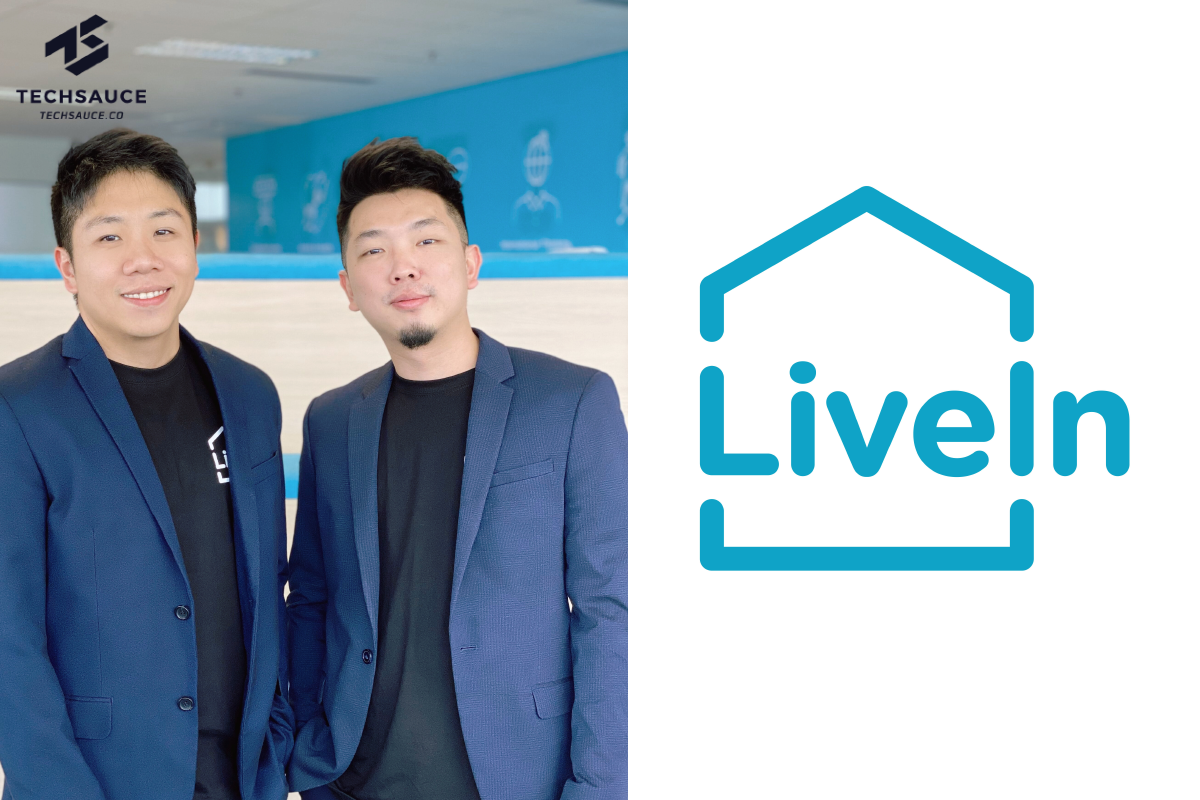 COVID-19 is like a "rip current" young people find difficult to escape from
No doubt the pandemic has hit the hospitality market and rental market like a tidal wave. University closures, job losses, reduced working hours, and difficulty finding a job were the changes with the greatest impact on young people. They are faced with the conundrum of trying to pay rent or even trying to stay committed to their tenancy agreement due to painful financial hardships. They have become even more rigid in their living needs as they start making changes to the way they live and where they choose to live. LiveIn understands their struggle to escape the "rip current".
LiveIn fits in like a glove in this scenario
This phenomenon has accelerated the gap of the problem even wider, and at the same time created a sudden, insatiable increase in demand for affordable housing rental. As the COVID-19 pandemic continues along with the economic recession or depression that comes with it, LiveIn is facing these challenges head on to provide solutions with their data driven approach with proven results. Making them the solution provider that fits in like a glove in this scenario and one that the young people truly need.
"There are more than millions of young people, including students and young working adults, who are studying or working in central cities, with a majority of these young people are renting a place. If you were to walk into the existing accommodation for these young people, you will be appalled at their living standards given the rent they're paying. For some who may be able to afford a bit more, they would previously spend MYR1,500-MYR3,500 to rent or rent-share an entire condominium unit, where they now realised that affordability is an issue. LiveIn focuses on turning empty properties to be Affordable Rental Homes for young people, quality living experience at an affordable rate, which is a no-brainer for many of them," says Khai, CEO and co-founder of LiveIn.
Helping owners to "ride the waves", and tenants to stay afloat
One of LiveIn's turnkey solution was to focus on rental affordability by helping owners to retain tenants. They quickly turned empty properties in the market intended to be desirable for the young people. LiveIn has managed to turn every new tenant profitable within the first month while impressing owners by showcasing real life solutions to real life problems. Their emphasis on data, and their relentless goal to bring disruptive change and strong company values add to their areas of expertise. Their data team spends a lot of time analysing property data and with their impeccable skills, has allowed them to shape data driven strategies on tracking conversions, bringing speed to capturing market acceptance price, quick to turn around high occupancy rate in the shortest time, and predict changes in product trends better. This has enabled them to efficiently drive up the rental yield and striking high tenant renewal rate with over 60% of their customers expanding with them."
Surfing over waves that keeps on coming
The pandemic was also like a whirlpool in the middle of the rental market ocean that caused numerous operational issues for LiveIn's front liners. New building rules set forth by the management offices in an effort to curb the spread of infections within building communities has crippled LiveIn's new tenants move in process over the past year. A frustrating experience for their team, but particularly for the tenants too. But LiveIn knows how to 'surf' over these 'challenging waves' that keeps on coming, manoeuvring and finding better ways to ensure a smooth experience is conserved for all tenants.
"We would also like to thank all our owners for their continuous trust in us during this unprecedented time to support each other. Most importantly, over 60% of our customers have extended with us. We have been successful in helping owners to retain tenants. We have impressed owners with our data driven strategy on tracking our conversion, being the fastest in capturing the market acceptance price, achieving high occupancy in the shortest span of time, and with monitoring impact of product change, eventually driving up rental yield for owners. As we track our conversation data against the ROI, we're identifying how to do product change efficiently where this would help owners in reducing unnecessary CapEx.
I personally think that this is a great achievement for our teams given that 2020 has been the most dynamic period we have managed through as a company. We have been tested operationally and culturally, considering our response to adopt policies across the business to keep our teams and customers safe, contactless viewings, reconfiguration to support social distancing and more. Despite facing challenges sometimes on the ground juggling different SOPs, causing certain unpleasant experiences to our customers, we will continue to pay close attention and improve progressively better along the way. Thanks to the collective effort from everyone in our team, and their unity to cope with the uncertainty. It's really amazing to see how our teams handled the different situations during this pandemic. I'm confident that we will continue to execute and outserve our customers," added Khai.
Every calamity is an opportunity to scale new heights. As LiveIn's data team continues to discover new building opportunities, customising its offerings based on specific market needs which, in turn, resulting to higher adoption, higher customer satisfaction, and operational efficiency; pandemic or not, LiveIn will continue to be one of the most impactful proptech company in the market.