The Thailand Auditions for the 2016 J-Space Global Hackathon were held at HUBBA in Ekkamai on Wednesday night. Poy Jaroenlerdjanya introduced 16 men and women pitching their creative startup ideas. Ten winners from Thailand will receive an expenses-paid trip to Jeju Island, South Korea and join startup enthusiasts from around the world to refine and pitch their ideas. Jeju is a beautiful island listed as a World Natural Heritage by UNESCO, and reportedly has the world's fastest internet!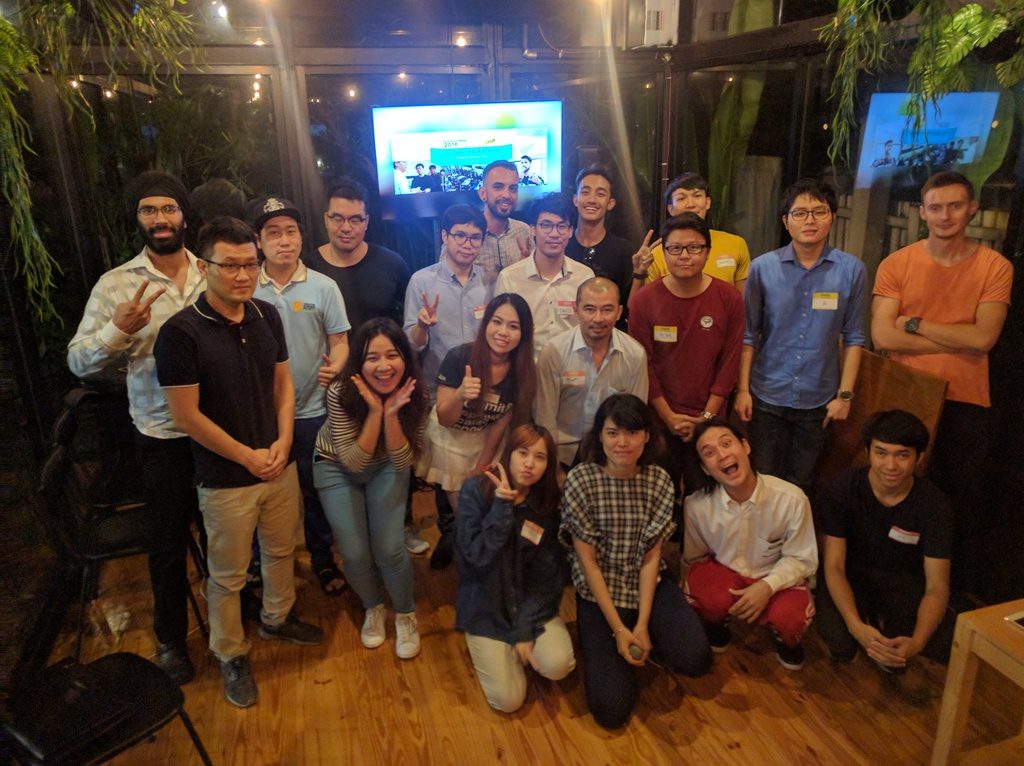 The three judges for the audition were Alex Ahn (NEST BKK), Yong Han Woo and Phornthepsingh Thakral.
The challenge of this year's hackathon is "Making Jeju a better place" by creating a more comfortable, convenient and safe environment for those coming to Jeju for travel, long term resident and work purposes.
The participants were up to the challenge, including ideas as diverse as "Jeju Go!", apps for processing tax refunds, or connecting tourists to English-language guides and drivers. There were also interesting uses of technology, such as augmented reality and location-based services. Several ideas also emphasized social and community aspects.
The beauty of an event like this is that many of the ideas overlap – but that allows informal teams to be created on the day!  The ten winners will be announced on 29th September. Good luck to all the teams!
Not had enough of hackathons? HUBBA.Stadium will host a Startup Battle 'Fin Travel Edition' supported by Bangkok Bank on 30 September.