InnovestX Securities collaborates with Goldman Sachs in developing investment products for Thailand market, broadening Thai investor's access to a vast array of investment solutions.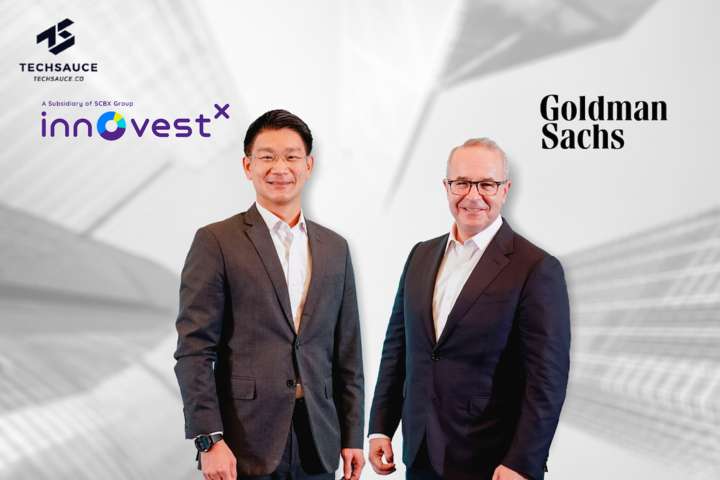 InnovestX Securities Co., Ltd., the flagship financial and investment business of the SCBX mothership, has entered into a memorandum of understanding with leading global financial institution Goldman Sachs to develop innovative investment products for Thailand market.
This collaboration between two leading financial institutions will provide Thai investors with access to a vast array of Goldman Sachs investment products in global capital markets. Through this collaborative effort, InnovestX will be able to significantly expand its domestic trading client base for both institutional and retail clients.
In announcing this collaboration, InnovestX CEO Dr. Arak Sutivong stated, "At InnovestX, we understand how important it is for investors to have access to a wide range of investment options from global capital markets. We actively sought out a partner with experience and credibility like Goldman Sachs. Together, InnovestX and Goldman Sachs are taking a major step toward providing both domestic trading of institutional and retail investors with investment possibilities of the highest caliber.
Chris Chan, head of Global Markets Distribution for Southeast Asia at Goldman Sachs, said, "We see opportunities in Thailand's growing in securities market and are pleased to be working with InnovestX in bringing global products to local investors."
InnovestX is dedicated to offering a wide range of financial and investment products. It also aligns with its corporate strategy "Future of Finance Reimagined" that helps strengthen securities business and develop infrastructure and a complete future financial and investment industry ecosystem to meet the needs of investors sustainably.