InsureTech Connect Asia (ITC Asia) will be hosting the first 3-day in-person event since the pandemic from 7 – 9 June 2022 at Suntec Convention & Exhibition Centre, Singapore.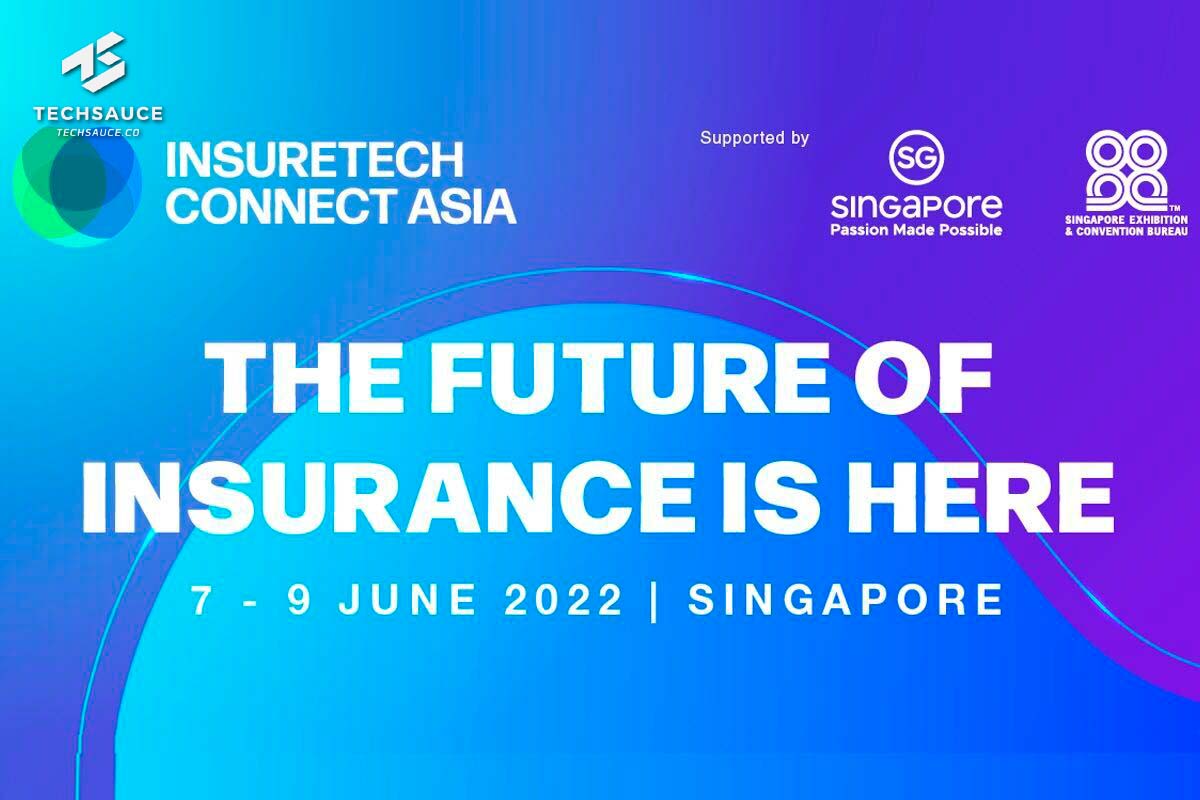 Exploring the growth potential of the Asia Pacific Region, the conference will gather senior industry executives, investors, and start-ups to share and showcase how they have adapted in the face of the pandemic. Get ready for an enriching conference that will showcase the latest insurtech innovations, world-class content, networking and meetings with the best minds across the APAC insurance ecosystem at ITC Asia 2022.
Minimised contact due to COVID-19 has hastened the role of technology in the insurance industry. Especially as an industry revolving around people, efforts to ease processes and connect people back together are constantly evolving. Gather insights into what role both insurers and technology will play in the future and understand the must-know regional dynamics when looking to operate successfully from regulators across the region.
ITC Asia will feature over 170 industry challengers who will be taking the stage; such as
Andrew Yeo, CEO, Income
Cindy Kua, CEO & Co-Founder, Sunday
Clemens Philippi, CEO - Asia, MSIG
Cleosent Randing, CEO & Founder, PasarPolis
Edmund Lim, Chief Ecosystem Partnership Officer, Prudential
Eric Chang, CEO, Digital Platform Partnerships, AIA
Karl-Heinz Jung , CEO, ERGO Insurance Singapore
Melissa Wong, Group Chief Product Officer, bolttech
Michael Gourlay, Chairman, QBE Asia
Robert Burr, CEO APAC & Ad Interim Global CEO, iptiQ by Swiss Re
Varun Mittal, Chief Growth Officer, Singlife with Aviva
Vishwanath Ramarao , Chief Technology and Product Officer, Acko
Sessions not to be missed include:
Becoming an insurtech unicorn
How ecosystem thinking is changing Asia's insurance market
The role of insurtech in insurance distribution
Embedded Insurance: getting personal, relevant, and convenient insurance close to
ITC Asia 2022 will be a fully-vaccinated event and will incorporate the use of industry-leading event technology to reduce unnecessary contact while enabling attendees to connect meaningfully. The event will be held in accordance with the respective government regulations to ensure a safe and enjoyable experience for all. Attendees are strongly encouraged to exercise social responsibility in taking personal health precautions.
To learn more and register for ITC Asia 2022, please visit: https://asia.insuretechconnect.com/?utm_source=thirdparty&utm_medium=techsauce&utm_campaign=itca22