Healthcare is undergoing tremendous technological change, new technologies must be leveraged to generate, gather, and track real-time data. With so much new data, it's up to the ability of healthcare providers to turn it into useful information that can help researchers, clinicians, and patients better understand illness and health conditions.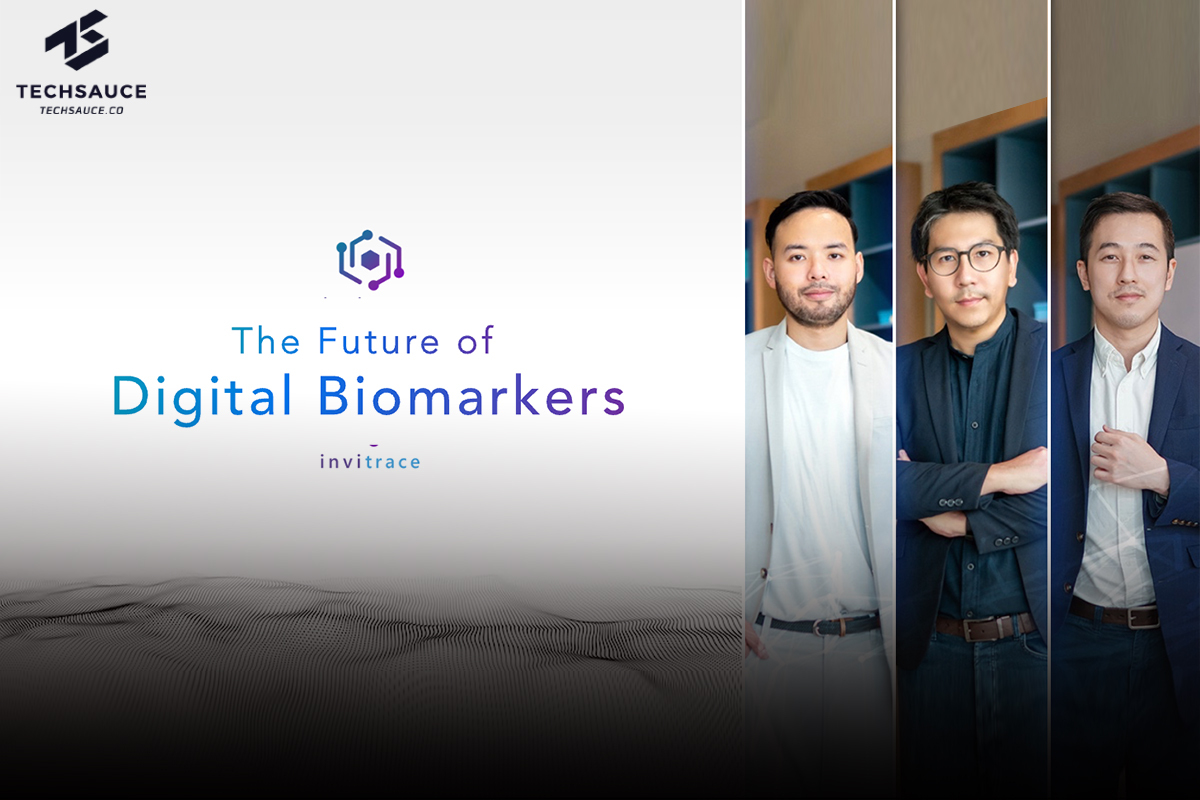 Invitrace believes that digital biomarkers such as data from your smartwatch (Quantifiable physiological and behavioral data that are collected and measured by means of digital devices such as portables, wearables, implantables, or digestibles e.g., steps, sleep, stress,) combined with the ability of A.I. offer a revolutionary way to turn new data sources into useful, actionable information, or health-related outcomes to create a new standard of healthcare in Thailand.
CEO of Invitrace, Apiwat Fuangfoo, said "The world comes to terms with life in the first truly global pandemic of the digital age, the power of A.I. and Data will empower the healthcare into the new standard of personalization healthcare. A.I. Digital biomarkers may encounter the same regulatory hurdles of healthcare capability such as data-driven care and treatment, especially for NCDs (Non – Communicable Diseases: for example Cancer, Hypertension, Diabetics, Osteoporosis, and etc.) long-term care. It's the mission of our company to create effective accessibility of healthcare for both people and healthcare providers. However, there are still many challenges in dealing with underdeveloped infrastructure, complex incentives, and benefits to all parties. Thus, before the sector can effectively capitalize on the value of digital biomarkers, it must first establish solid partnerships and an ecosystem."
Invitrace is now diligently working with world-leading companies in the health-related area, including pharmaceuticals, FMCGs, insurance and the Department of Disease Control. Chief innovation officer of Invitrace, Dr Kittipoom Supamontri states " by working with world's leading companies, we aim connect the linkage between data, a health-services and artificial intelligence.
This truly will amplify the new era for the digital biomarker and healthcare. As these vast amounts of data collected under the PDPA policy, when combined with analytical tools, may be used to follow trends and patterns for both individuals and populations.
Sutthipong Phanthanalai, Chief Product Officer, also comments " With the power of personal trackers, smartwatches and mobile phones, consumers can be alerted to take preventative precautions or present themselves to clinical care with demonstrated correlations between data and clinical outcomes. These insights can help health systems to provide the best treatment for each patient at the appropriate time, including better identifying and managing high-risk patients. For example, one of the Invitrace health wellbeing platforms records and analyses walking steps, BMI and NCDs risk, which can be used to predict whether employees are undergoing NCDs or experiencing high-risk problems in the future.
In medical sectors, where subjective and observational assessments are still heavily used to diagnose or monitor disease, Invitrace created AI-driven digital biomarkers prediction, which has the most potential to enhance current biomarkers and boost efficiency for doctors and nurses in the hospital. In just three years, Invitrace has successfully launched a Super Platform which offers a wide range of its owned innovation, including iTele Virtual hospital engine,
WellScreen risk screening platform, WellLife employee wellbeing platform, and WellBeat EKG interpretation assistant. Within period of 2 years of founding the company, Invitrace has reached more than 100,000 patients nationwide and supported more than 50 hospitals in Thailand and successfully secured multiple projects with world's leading organizations for their employee well-being program.
Invitrace aims to be the leading A.I. Digital Biomarker in Asia within the next 3 years. Currently, Invitrace is in discussion with international VC and investors for fund raising in Seed round .