Kaidee, Thailand's largest online marketplace, launches RodKaidee to better facilitate car buyers and sellers. It is a new channel developed by Kaidee equipped with new features for a better user experience. Kaidee's Customer Service representatives are ready to answer incoming calls or messages from customers to assist in their transaction inquiries. RodKaidee is set to remain the number one online auto marketplace offering the largest car selection in Thailand.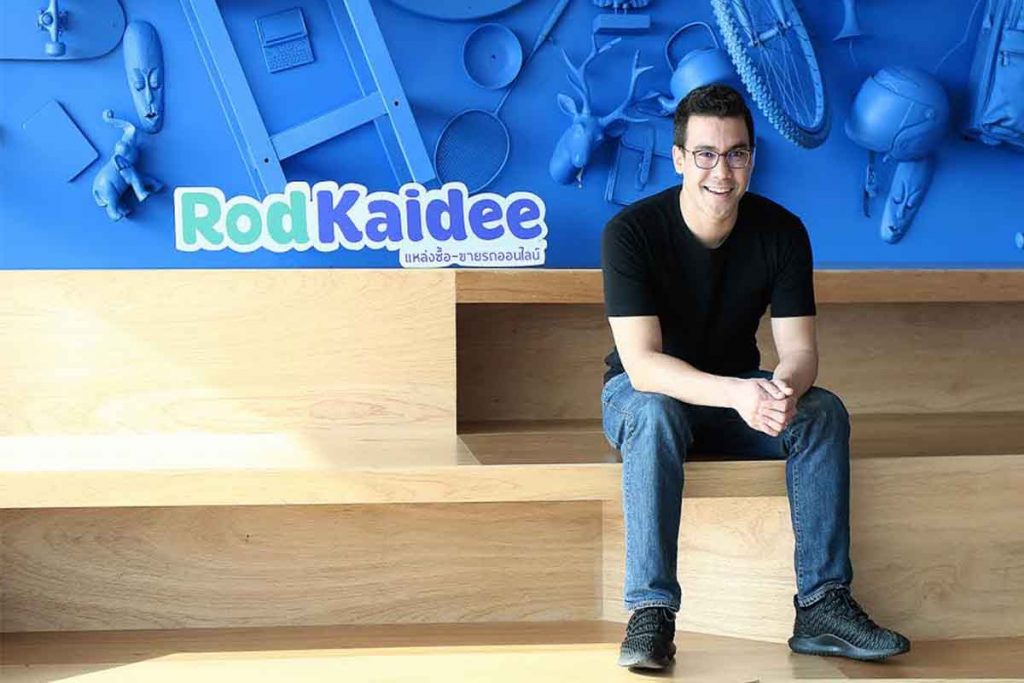 Tiwa York, Chief Executive Officer/Head Coach of Kaidee, said, "Kaidee has a DNA that places a strong emphasis on listening to our customers' feedback in order to continuously develop the best possible online marketplace for Thais. In the past 5 years, we have seen tremendous organic growth in our car marketplace making it the number one category in terms of traffic on Kaidee. Our customers have been asking for a dedicated channel for buying-and-selling cars as well as some features to improve the experience. We took that into account to develop rod.kaidee.com."
rod.kaidee.com is the online marketplace for all types of cars. There are over 70,000 cars for sale everyday. More than 3.7 million people visit each month with over 160 Million pages viewed. Every 2.5 minutes, a car is sold on Kaidee. On average, 16,000 cars are sold per month valued at 4 billion baht.
"Looking at this achievement and our customer's requests, we have decided that RodKaidee will meet the increasing needs of a dedicated auto channel. The new auto channel is also equipped with features provided to make all car information easily accessible," Tiwa added.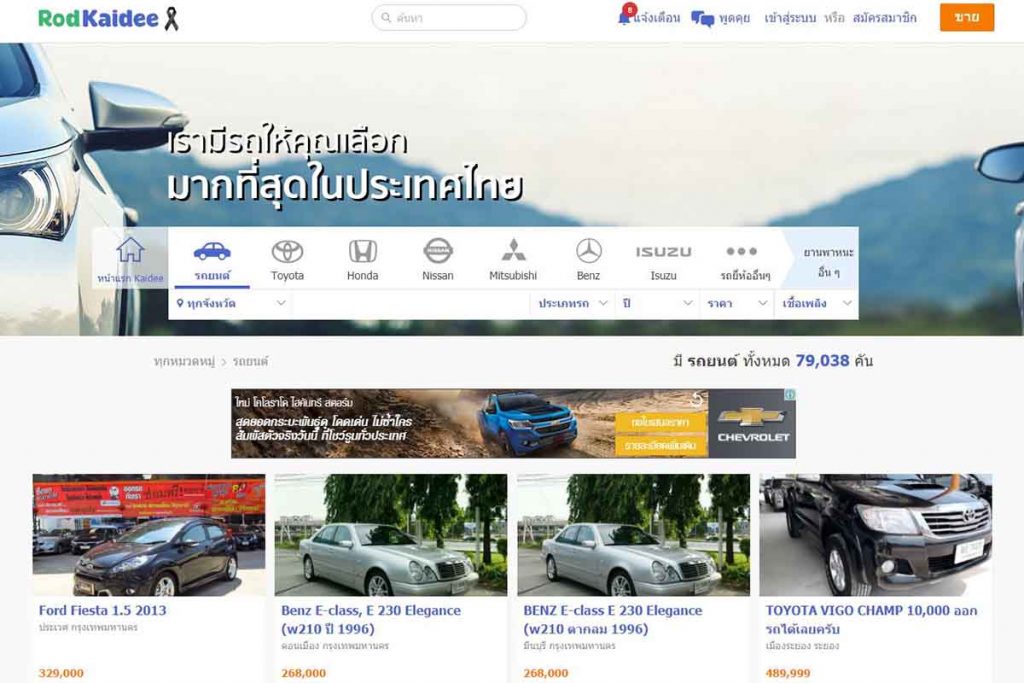 Users can now search for cars via their make, car type, model, year, and engine type, and price range to find what they need. Buyers can easily look for their preference and sellers can fill out as much information as needed to help buyers make their shortlist. All these features are now available on the web and will be available on the Kaidee App soon.
"RodKaidee aims to become the best marketplace for vehicles in Thailand as we plan to add more services including auto parts, motorcycles, etc. RodKaidee will be everyone's one-stop-online-shop for everything automotive. We will continue to listen to our customers to deliver the best and easiest to use application for buying and trading vehicles," Tiwa concluded.