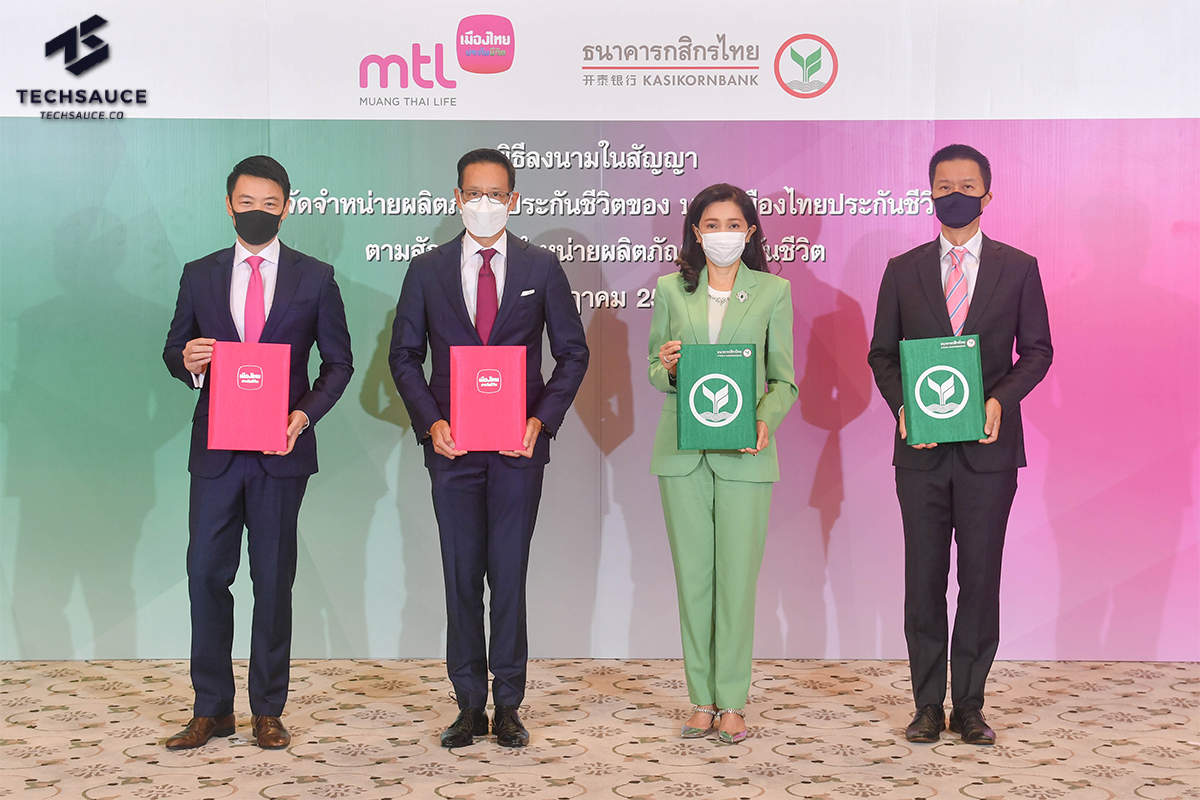 KASIKORNBANK (KBank) has signed a bancassurance agreement with Muang Thai Life Assurance Public Company Limited, allowing KBank and its five subsidiaries to offer and/or distribute MTL life insurance products for a period of 10 years, while KBank will receive an exclusivity fee of 12.7 billion Baht in return. Both parties will strengthen their collaboration in enhancing products and distribution channels with the aim of becoming the leader in the Thai life insurance market.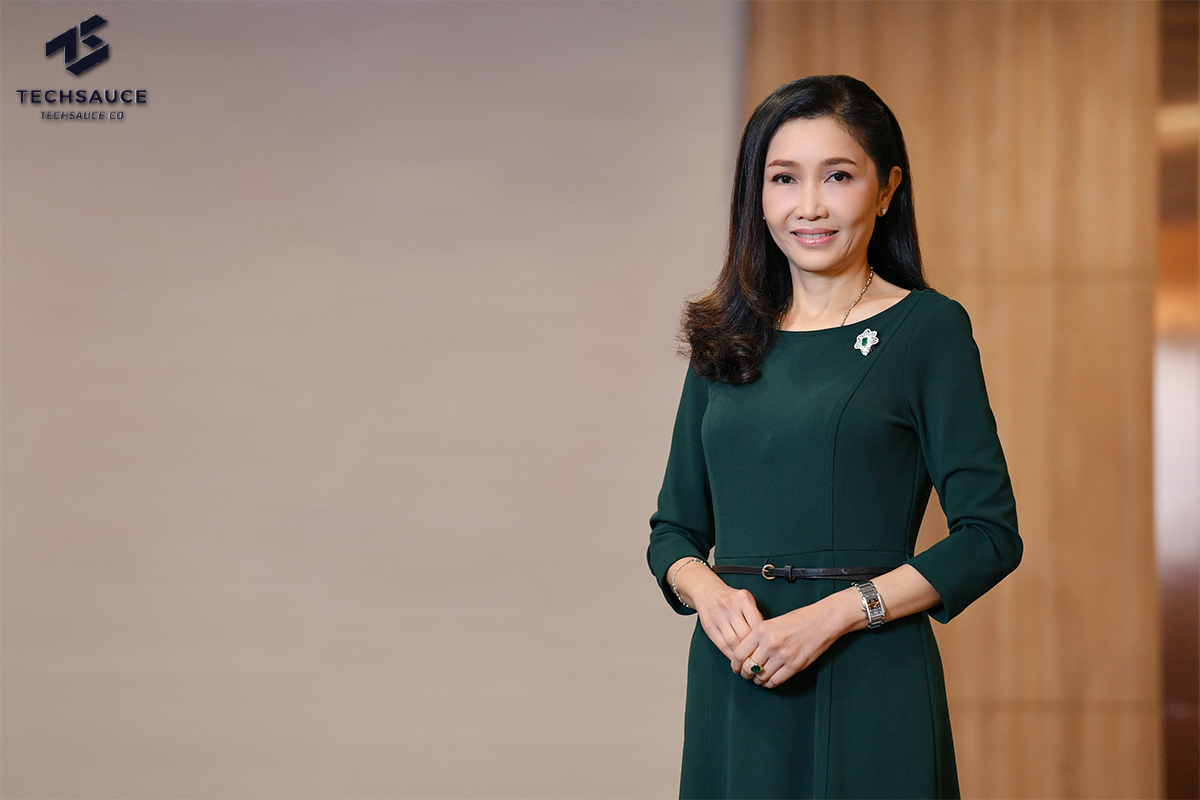 Ms. Kattiya Indaravijaya, Chief Executive Officer of KBank, said that KBank has considered the proposal and entered into a bancassurance agreement with MTL to offer and/or distribute life insurance products for MTL on exclusive basis via current and future distribution channels of KBank and its five subsidiaries, namely KASIKORN LEASING COMPANY LIMITED (KLeasing), KASIKORN ASSET MANAGEMENT COMPANY LIMITED (KAsset), KASIKORN SECURITIES PUBLIC COMPANY LIMITED (KSecurities), KASIKORN FACTORY AND EQUIPMENT COMPANY LIMITED (KF&E), and Progress Multi Insurance Broker Company Limited, as well as other subsidiaries to be established in the future through KBank's core business restructuring. These distribution channels include branches, tellers, ATMs, full-time and part-time employees and third parties such as agents, digital channels, direct marketing and telemarketing.
The 10-year bancassurance agreement, which commences January 1, 2022, will come into effect upon approval by a KBank shareholders' meeting. It will terminate and supersede the previous bancassurance agreement that have been in effect since 2009. KBank will receive an exclusivity fee from the distribution of insurance products via channels of KBank and its five subsidiaries of 12.7 billion Baht; plus, a performance bonus and commission. The bancassurance agreement may be terminated before 10 years if operating results reach the stipulated level, and can be extended for up to two years if operating results do not reach the stipulated level.
Ms. Kattiya added that KBank has entered into the bancassurance agreement with MTL because MTL is Thailand's leading life insurance company with a renowned brand and expertise in the life insurance market. Moreover, its products are well accepted by all customer segments of KBank, as evidenced by the fact that MTL was able to maintain its largest and second-largest market share of the bancassurance segment from 2018 to 2020.
Therefore, the long-term cooperation with MTL will help improving various products and services through joint investment, such as IT investment. This in turn will allow KBank to offer customers products and services that meet their needs with the greater convenience as well as expanding customers base to reach more new customers through various distribution channels which have not been accessed.
At present, KBank's effective shareholding in MTL accounts for 38.25 percent of MTL's total issued and paid-up shares. In 2020, KBank's total income of life insurance products sales and share of MTL's profits amounted to approximately 9 billion Baht.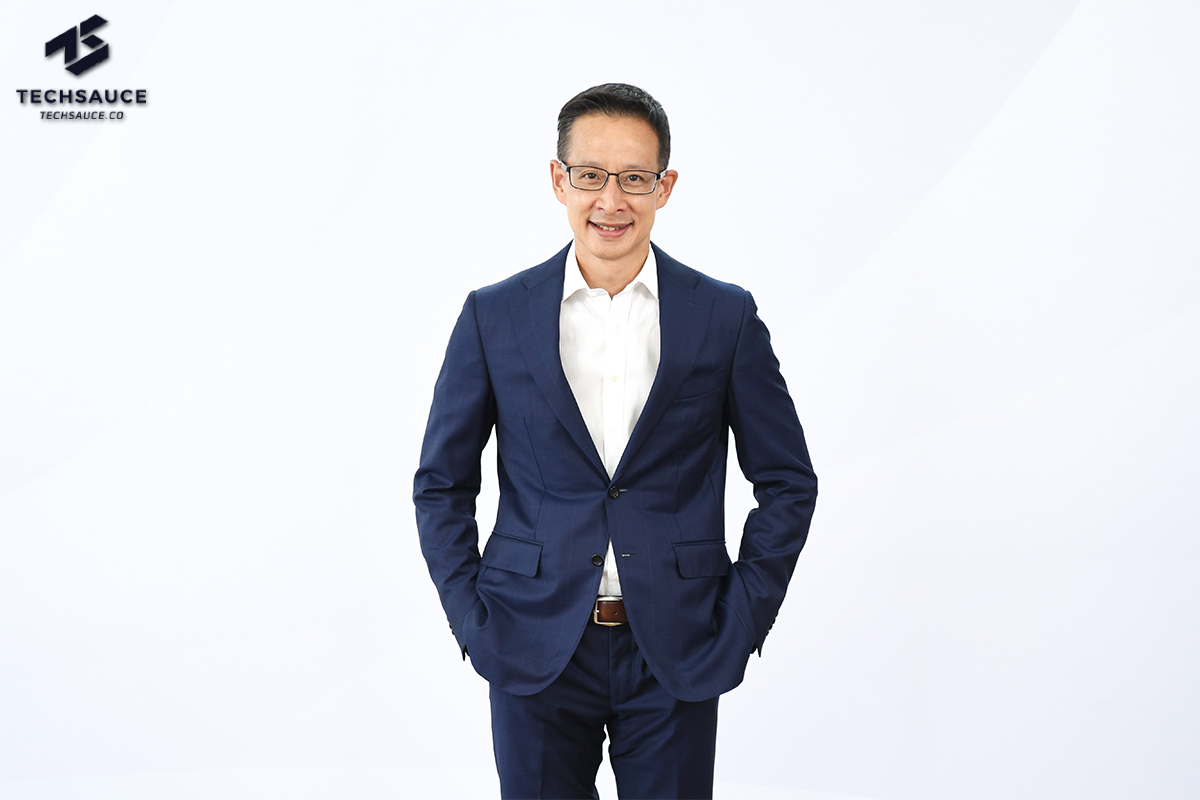 Mr. Sara Lamsam, Chief Executive Officer of MTL, said, Muang Thai Life Assurance is deeply honored to continue our long-standing close cooperation with KBank. We are committed to building upon the success having experienced with KBank. This long-term cooperation is forged from the shared vision of both organizations in setting targets and taking the lead in delivering quality life insurance products, as well as health insurance coverage.
In addition, MTL sees the agreement as an opportunity to jointly develop new products and services, while working to promote new knowledge and skills for our personnel to better prepare them for the digital era. This agreement would also grant us greater access to every KBank's customer segment and allow us to satisfy their needs.
KBank is a bank that has always maintained its strength and stability, and is able to meet the demands of customers through its comprehensive financial services solutions. This business cooperation will allow us to enhance our capabilities in running business operations. MTL will be able to utilize its existing potential to support KBank's financial services to be more comprehensive, offering maximum benefits to KBank's customers.