The new normal of Data-Driven financial solution for the digital creator.
Krungsri Consumer, a leading provider of credit card, personal loan and sales financing businesses, team up with Six Network — a Startup in the Blockchain technology business, and a provider of Decentralised Service platform for the creative workforce, to offer information-based lending service for selected groups of digital creators who use Six Network's platform in Thailand.
Under this partnership, the digital creators and creative workforce who are working as a freelance and have no payslip like other average salary people will have easier access to financial products such as credit card and personal loan from Krungsri First Choice.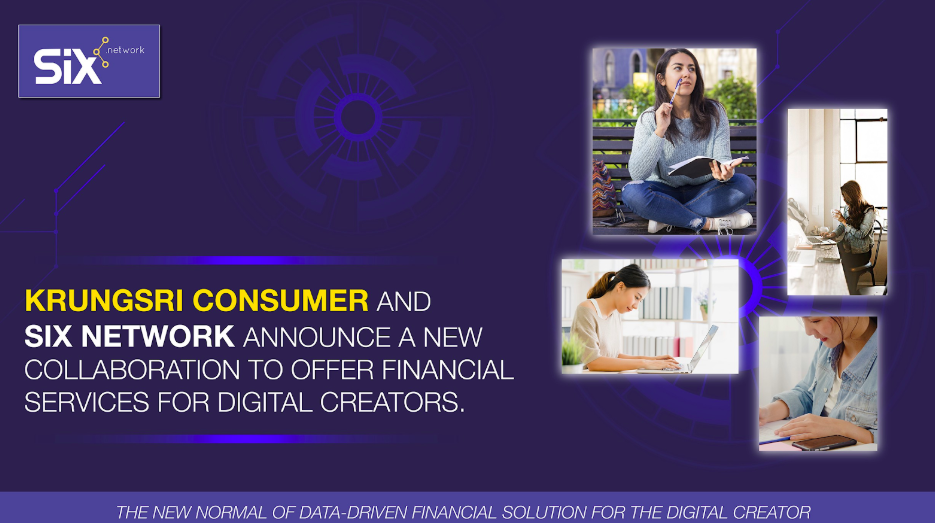 With a new approach called the information-based lending service, SIX Network and Krungsri Consumer will set criteria by analyzing data on SIX Network platform to assess if the digital creator has a high potential to access the financial services. A selected group of creative workers who meet the criteria will be offered a chance to apply for the financial services from Krungsri First Choice.
"SIX Network share a similar goal with Krungsri Consumer about giving sustainability to the digital creator by connecting them with the standard financial products. This financial services lead to a better quality of freelance life." said Natavudh, CO-CEO of SIX Network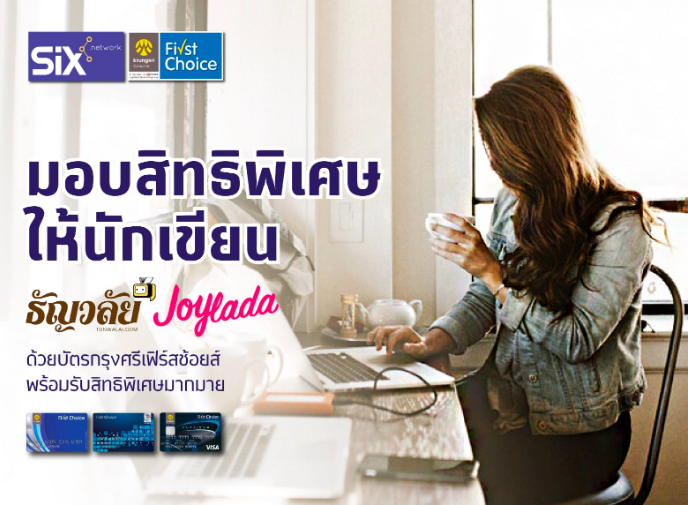 "We both believe that creativity is undisruptive skills in this AI. era and we do everything to ensure that our society shall not lack of these colourful creative people" said Vachara, CO-CEO of SIX Network
"Currently, the service is now available for selected groups of digital creators who use Six Network's two platforms, Joylada (Chat style novel Application) and Tunwalai. (Online Romantic novel Application) Both Krungsri Consumer and SIX Network will team up to provide the best financial experience for the digital creator, who has the undisruptive skills "Creativity."
You can follow SIX Network on these channels: