Bangkok – July 13, 2017 – LINE announced its first acquisition of a Thai start-up, DGM59, as its Engineering Team. The now local Engineering Team will allow LINE Thailand to spur the development of new services, home-grown in Thailand, by the Thai team, for Thai users.
Mr. Ariya Banomyong, Managing Director of LINE Thailand, said, "We are excited to welcome on board this young and talented team - one of the best development teams in Thailand. Thai users can expect to see new services, designed just for them, with the needs of Thai people in mind. Furthermore, our new Engineering team will not only support Thailand, but also some of LINE's global services: a recognition that Thai developers are world-class. And finally, this acquisition shows LINE's willingness to locally invest and support the Thai tech and startup ecosystem."
The new Engineering team is expected to double in size rapidly, to support the development of new services, improve existing ones, and undertake global projects for LINE.
DGM59 is a software company started in 2010 by a group of fresh graduates. Starting off as a software house, they transitioned into a digital product company and created various marketing-related products. In 2016, DGM59 launched its product called "BCRM," the social CRM for LINE's official accounts. It complements LINE's existing services and products by providing tracking, profiling and retargeting in LINE's official accounts, using LINE's API. After also winning first place at LINE's first hackathon in Thailand, DGM59 has fostered a close partnership with LINE and has since focused on building solutions on top of LINE's platform.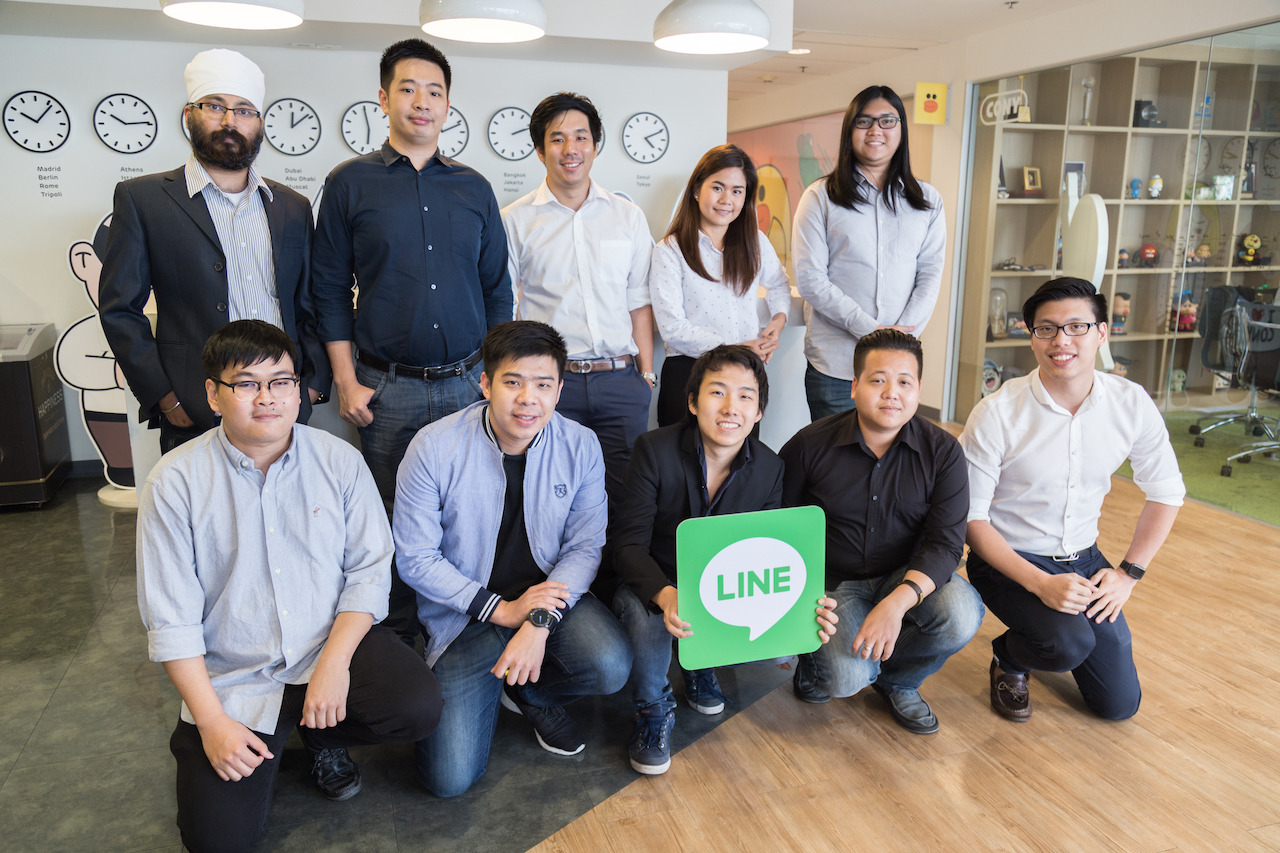 DGM59's founding members consist of 4 key persons: Xinming Zhao, Poomphat Techapoonpon and Vichao Saenghiranwathana, university friends from the Science & Information Technology faculties of Sirindhorn International Institute of Technology, Thammasart University, and Nachapol Triwongwaranat, who joined DGM59's founding team in 2013. The entire team has a strong passion in cutting-edge technology and disruptive businesses and seek to contribute to impactful ecosystem services/platforms. Gathering from years of experience of producing custom software for the marketing industry, DGM59 has been inventing new ways to engage and interact with users and thrives on applying cutting-edge technologies to solve real-world problems.
"This acquisition is a recognition of our team's hard work over the past few years. We are excited to join LINE as the first Engineering team in Thailand. As developers, the scale and impact we can deliver through LINE's platform is a developer's dream to see services used by millions and millions of users," says Xinming Zhao, or more simply, "X," DGM59's co-founder, and now Lead of LINE Thailand's Engineering team.
"This is just the beginning. Our ambition is to build the best tech team in Thailand. So, if you are a developer and want to see your work and services used by LINE users, come and join us," concluded Ariya.