Microsoft and OYO announces their newly formed partnership to digitally transform the travel industry, following Microsoft's $5m strategic equity investment in OYO just a month ago.
Following Microsoft's $5m investment in OYO at a $9b valuation, the Indian unicorn, OYO, and Microsoft announced on 9 September this year their newly found partnership — a multi-year strategic collaboration to develop "next-gen travel and hospitality products and technologies".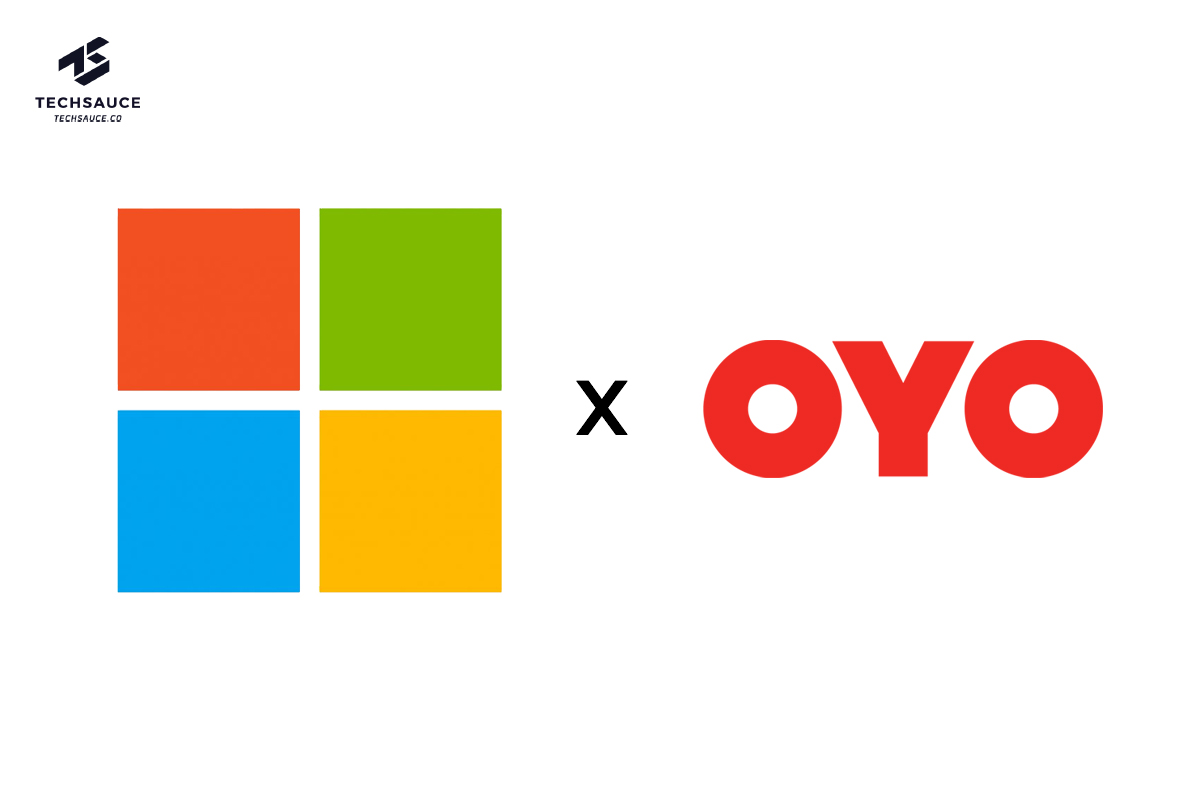 "We built something for so many years and it took just 30 days for it to drop by over 60%," said OYO's founder Ritesh Agarwal. This partnership comes right in time to support OYO after the pandemic hit.
OYO will use Microsoft Azure to foster cloud-based innovations, reinventing the hospitality and travel tech industries. Patrons who run small and medium hotels and home businesses will benefit from the solutions, such as tailored insights and price forecasts to create greater operational efficiency and revenues. With the stability and scalability of Microsoft Azure, they will have access to OYO's newest innovations to manage their guests' experiences, generate income, and operate operations effortlessly.
As a result of the pandemic, consumer preferences for platforms that facilitate social distancing, local travel, convenience, speedier booking, and enhanced customer experiences have all shifted dramatically.
One of the highlights of this partnership is the Smart Room experience that OYO will develop. Self-check-in, self-KYC (Know Your Customer), IoT-managed smart locks, and virtual support utilising Microsoft Azure IoT are just a few of the unique and personalised in-room experiences available to travellers.
"It is inspiring to see how the Microsoft cloud is empowering digital natives like OYO to accelerate industry transformation and innovations, turning the challenges of a post-pandemic era into opportunities for the future." said Anant Maheshwari, President, Microsoft India.
OYO will also begin sharing current workloads to Microsoft Azure, implement the Microsoft 365 suite for improved collaboration and performance, and migrate to GitHub Enterprise for safely expediting software development.
About OYO
OYO Rooms, also known as OYO Hotel and Homes, is a startup founded in 2013 by Ritesh Agarwal. OYO began as a collection of low-cost hotels, but now has thousands of hotels, vacation homes as millions of rooms were added to the company's worldwide footprint, which now spans more than 80 countries.
OYO rebrands existing budget hotels that are underperforming as OYO franchisees. They then automate back-end reservations, handles pricing and technology services, keeps track of conditions of the stay ranging from cleanliness to Wi-Fi availability, and, most importantly, generates bookings through OYO's mobile app. In exchange, OYO receives a cut of the monthly income.