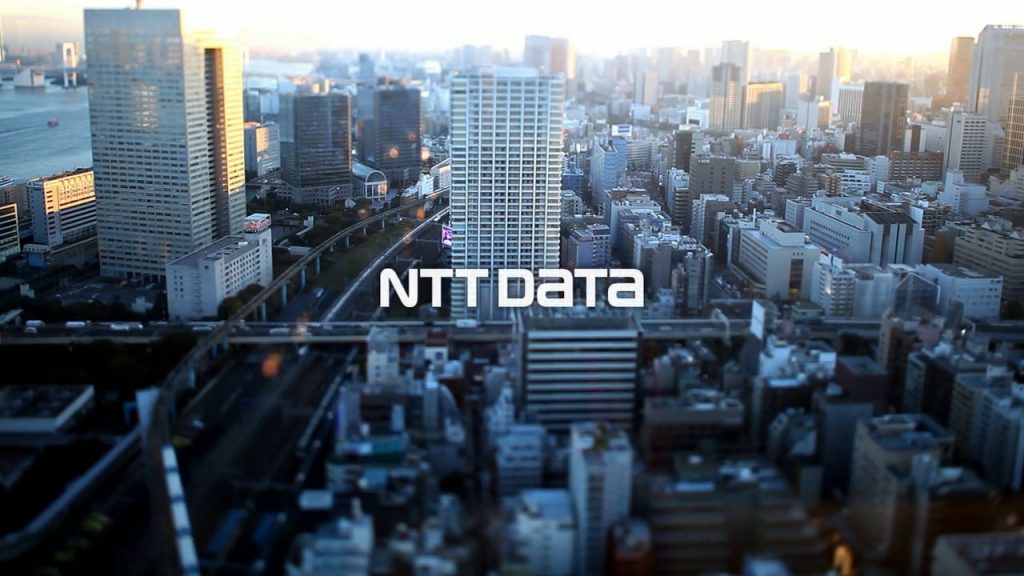 NTT DATA, a global IT service provider, announced its latest NTT DATA Open Innovation Contest 7.0 spanning 15 regional stops across the world.  Joining forces for the second year in a row, Rainmaking Innovation, /Startupbootcamp and NTT DATA will work to attract the best talent for the key Asia Pacific stops in Melbourne, Mumbai, and Singapore, bringing startups the opportunity to explore expansion into the Japanese market jointly with NTT DATA.  Startups seeking global expansion stand to benefit from NTT DATA's vast global network, encompassing 210 cities in 51 countries and more than 110,000 people (as of March 31, 2017).
The business innovation contest hopes to collaborate with venture business startups from the following themes:
*Industrial Themes: FinTech, InsuranceTech, HealthcareTech, Financial Inclusion, RegTech
*Technological Themes: IoT, Digital marketing, Blockchain, Virtual currency, API, Personal data, AI, Drone, Digital archive, BPM, Energy, Quantum computing
*There will be additions. Please check the official website (http://oi.nttdata.com/en/contest/) periodically
Japan has the 10th largest population in the world, with strong IT and software industries. The country continues to develop as one of the world's leading markets. Over recent years the Internet, Mobile, and E-Commerce industries have begun to grow rapidly in Japan and have developed into strong pillars of the Japanese Economy.
To assist with relevant expansion into the Japanese markets/expand globally, NTT DATA is offering three opportunities throughout the Open Innovation Contest:
1) The opportunity to present before local and regional thought leaders
2) The opportunity (if selected) to present in the Tokyo Finale to the leaders of NTT DATA's business sectors and their clients with travel expense covered for two people
3) Three-month  in-kind contribution worth 30,000 USD to develop the selected startup's solution
In addition, Startupbootcamp is providing regional winner a FastPass to its APAC Digital Health Selection Days for a chance to enter SBC's 2018 Accelerator Program in Chengdu.
As a result of previous contests, Money Forward, Inc., Freee, Inc. and NTT DATA developed a FinTech service for internet banking that was commercialized in February 2016. Sassor, Inc. and NTT DATA are additionally working toward an energy-management initiative that is expected to provide energy-consumption analysis as an IoT service.
Kotaro Zamma, Head of Open Innovation and Business Incubation at NTT DATA, said, "The Contest 5.0 (the previous and first global contest) was a really strong engine to meet up with unparalleled 10 startups from all over the world and with 7 startups we have started to discuss and work for concrete business development. We continue this project and expand to 15 cities to meet up more various edge-cutting technologies and business and speed up business development in hopes of surpassing 10 billion JPY (about 100 million USD) in annual business by 2020. Now let's change the world together".
Interested startups should apply via the link below for the opportunity to join one of the pitch days across Asia Pacific (Melbourne, Mumbai, and Singapore) and potentially pitch your idea and network with NTT DATA, its large corporate clients, investors, government officials and more.
NTT DATA Open Innovation Contest 7.0
Application period
Applications are now open and close and close 10th October 2017
Orientation Day/Startup Social Schedule and Venues
Mumbai - 91springboard Andheri East – 12th September 2017
Melbourne - York Butter Factory – 14th September 2017
Singapore - Lattice80 – 20th September 2017
Qualified entrants
Legally incorporated start-up companies
Contest Schedule
Application documents
Must be written in Japanese or English
About NTT DATA
NTT DATA (TOKYO: 9613) is a leading IT services provider and global innovation partner headquartered in Tokyo, with business operations in over 50 countries. Its emphasis is on long-term commitments, combining global reach with local intimacy to provide premier professional services varying from consulting and systems development to outsourcing. For more information, visit www.nttdata.com
About Rainmaking
Rainmaking is a global venture builder, design studio, and corporate innovation consultancy. Across its 11 offices on 3 continents, Rainmaking runs innovation projects and startups in over 40 countries and facilitates more than 1,250 startup events for more than 100,000 participants every year. Drawing on this extensive network across multiple industries, Rainmaking is able to provide corporates with customised initiatives focused on collaboration with startups that enable both product development, venture building, and internal cultural change.
Rainmaking is also the brand behind Startupbootcamp, the world's leading industry-specific corporate-backed accelerator program. Through its global network of corporate-backed accelerators and innovation initiatives, Rainmaking has worked with thousands of start-ups globally, as well as with MNCs and more than 65 F