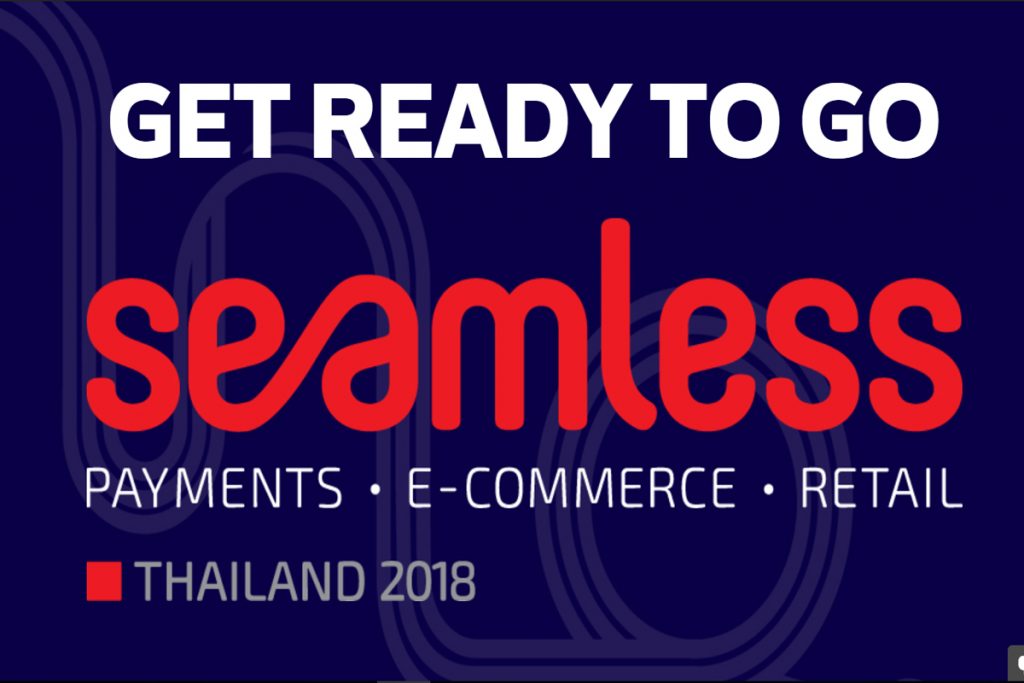 With a US$2.9 billion e-commerce market expected to grow at an annual rate of 15.9% through until at least 2021, a new national electronic payment system with 18 million users already and a recovering retail sector. With 2.6% annual growth, Thailand is an exciting example of the future potential for commerce in Southeast Asia.
Seamless Thailand, which is set to take place on 5-6 February 2018 at Centara Grand & Bangkok Convention Centre at CentralWorld, will bring together key experts, innovators and entrepreneurs to dive deep into how the payments, retail and e-commerce industries are going through rapid transformation over three tracks of content. This leading conference has run for over 20 years, annually gathering over 6,000 participants, 200 speakers and 150 sponsors and exhibitors from across 40 countries.
The conference will feature over 60 financial, retail and e-commerce thought leaders from global institutions like Facebook, Big C, Siam Commercial Bank, IndoSuisse, The Bank of Thailand, Ascend Group, Pomelo, Krungsri Bank, Eatigo, Priceza, TMB Bank, Siam Piwat , ETDA, Thai Fintech Association and the National Innovation Agency who will be taking the stage to exchange ideas and share best practices.
Some of the payments discussion will center around the following:
How machine learning transforms the banking industry
Are mobile wallets reaching a tipping point?
Why cash is still king: Factors limiting the growth of e-payments in Thailand
How a cashless society opens the door to lasting financial inclusion
The fintech driven transformation of the digital payment ecosystem
APIs and the future of fintech/financial institution in the payments sector
In the retail and e-commerce space, the discussions will center around the following:
Creating seamless customer experiences in an omnichannel world
Urbanisation: The key reason for the growth in convenience formats
Are pop up shops the future of retail?
Redefining the retail store in today's omnichannel economy
Leveraging e-commerce to create new growth options
Winning in retail in a mobile first Thailand
The rise of local, on-demand food delivery
Customer service: How can retailers continue to compete in the age of e-commerce
Inflection point: Scaling e-commerce in Thailand
How to enrich merchandising attributes and re-imagine stores as consumer magnets
Chat apps and the rise of social commerce
The critical role of the luxury market in the future of retail
A guide to overcoming the challenges of cultural nuances when expanding into local markets
Evaluating 3PL strategies to reduce lead times, improve reliability and enhance visibility
The effect of e-commerce on the future of logistics
Retail distributors in Thailand: Redefining the business model
Seamless Thailand is going to be an unmissable opportunity to meet with some of the breakout e-commerce, retail, payments and logistics businesses who have transformed commerce throughout the country, as well as some of the established players who have had to innovate to survive.
Techsauce readers are entitled to an additional 15% discount off published prices. To get your discount quote MWHY when booking or click here to register -https://goo.gl/VU2jea (this is direct registration link)
Full details of the event can be found on http://www.terrapinn.com/exhibition/seamless-thailand/index.stm