On August 23rd, during Seedstars Bangkok, EATLAB won the Thailand round of Seedstars World and will represent the country at the Seedstars Summit in Switzerland to compete for up to USD 1 million in equity investment and other prizes.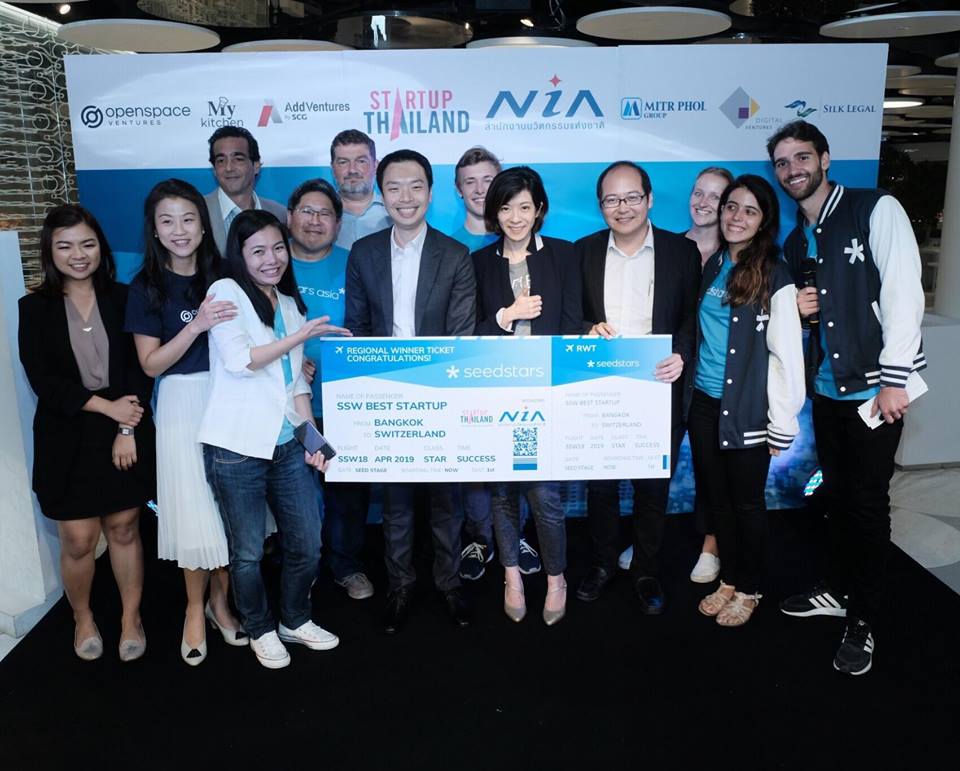 Seedstars World, the largest seed-stage startup competition for emerging markets and fast-growing startup scenes, brought its Thailand round to a successful close during Seedstars Bangkok. The event took place this Thursday, at Siam Discovery, and 8 selected startups were invited to present their companies in front of the local jury panel.
The local winner, EATLAB, a deep tech spinout that helps executives in food and beverage manufacturing business obtain true customer insights quantitatively, was named "Best Startup in Thailand" for its innovative sustainable solution.
As a part of the prize, EATLAB will be participating at the Seedstars Summit, which takes place in Switzerland, in April 2019. It is a weeklong training program, with the opportunity to meet the 65+ winners from other fast growing economies, as well as investors and mentors from around the world. The final day of the Summit is dedicated to pitching in front of an audience of more than 1000 attendees, with the possibility of winning up to USD 1 million in equity investment and other prizes.
The 8 startups pitched in front of a prestigious jury, including Robert Lomnitz (Bangkok Venture Club), Pornthip Kongchun (Jitta), Jane Sajeekarn Prescott (AddVentures), Bart Bellers (Xpedite Ventures), Rosie Keller (Seedstars Asia) and Nichapat Ark (Openspace Ventures), who is also Seedstars World Bangkok Ambassador.
"This year is my third year of supporting Seedstars organizing its Bangkok Competition. And once again, we have found the hidden gems! Many of our finalists did their first pitching on stage at our competition. I am very delighted that Seedstars can bring out ones of the best early-stage startups in Thai ecosystem and support them with mentorship and investment opportunities", explained Nichapat Ark.
The local Ambassador of Seedstars World organized the event with Seedstars World's local partners National Innovation Agency (NIA) and Startup Thailand. Further support was provided by partners AddVentures, Mitr Phol, Digital Ventures, Silk Legal, Openspace Ventures and venue partner MyKitchen at Siam Discovery. Once again, Seedstars teamed up with TechSauce as Media Partner.
After this stop in Thailand, Rosie Keller, Regional Manager for Asia at Seedstars, says "we were extremely impressed by the diversity of the selection, and by many of the founding teams. It's extremely exciting for us to be able to bring three startups from Thailand to the Global Summit in Switzerland this year instead of just one!".
Liluna, which has been called the "BlaBla Car of Thailand" is the fastest growing carpooling app in Thailand, profitable in first year, came second. Nasket, which provides easy access to excellent services that simply customer's basic living needs with one little smart device, grabbed the last spot in the top 3.
Thanks to the support of the local partners, both runner ups will also join the Regional Summit in Bangkok and the Global Summit in Switzerland, where they won't compete in the Global winner track, but they will enjoy the 1 on 1 sessions with mentors and investors.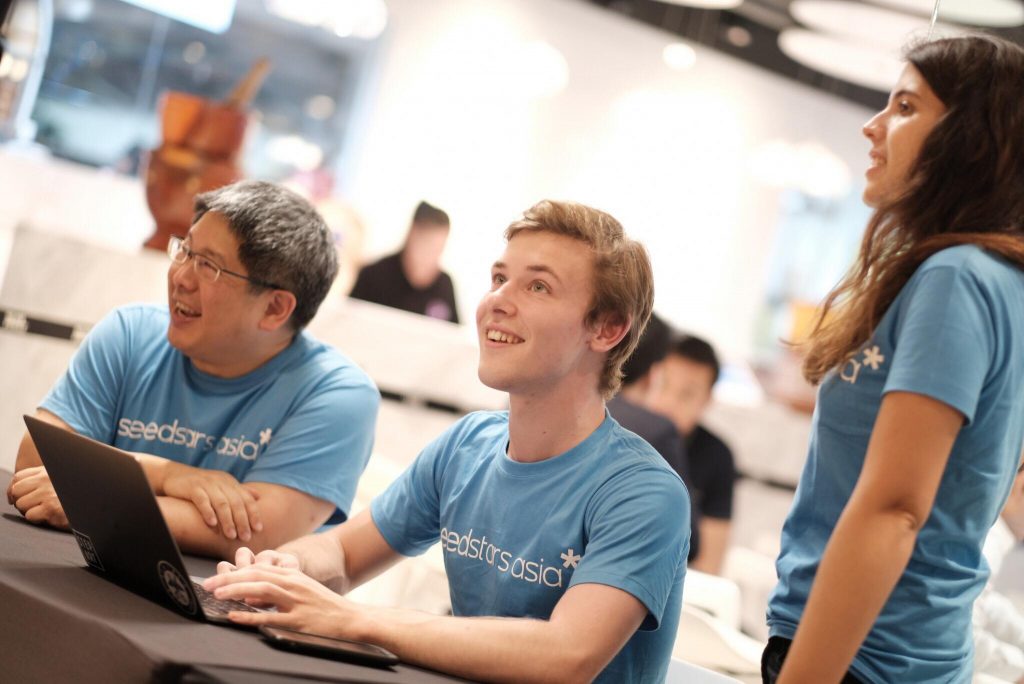 This year the event attracted interest from over 100 startups who applied to get a spot among the top 8 shortlisted companies. The other five finalists invited to pitch were:
Adsoup: is a unified inbox, CRM and business reporting tool for sales teams that use messaging in their sales process.
BLOCK M.D.: is the Health Information Exchange (HIE) and Personal Health Records (PHR) platform on blockchain technology.
BrandSolved: Beautifully designed employer branding platform with social & micro-recruiting feature (team's level), charging on subscription basis
Orease: on-demand wellness service platform, where you can book wellness service within 1 hour, fast, easy and secure with technology.
Vitaboost: We offer convenient and affordable personalized vitamin subscription to users by analyzing their health check-up reports and questionnaires.
Continuing its support of the fast-growing startup scene in Thailand, Seedstars next event in Bangkok will take place on September 6th. The "Ananda x Seedstars: Urban Living" event will gather entrepreneurs, investors, urban planners, city enthusiasts, and the most influential thought leaders from Thailand to discuss the best uses of this new wealth of city data to impact urban living and improve the quality of life of all citizens. Registrations are open here (registration code: URBANLIVING2018)