She Loves Tech — the world's largest startup competition for women and technology — has wrapped up its second year in Thailand. The event was co-organized by Gobi Partners, a Pan-Asian venture capital firm with an office in Bangkok.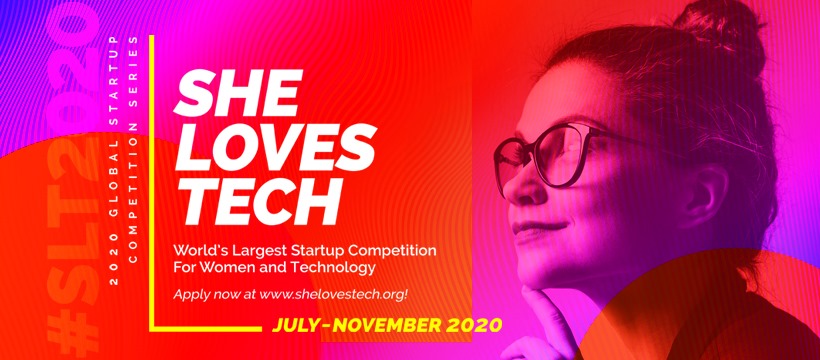 After two months of coaching programs including panels, workshops, and pair mentorship sessions with a roster of experienced mentors (Paul Ark, Ariya Banomyong, Barak Sharabi, Harprem Doowa, Nichapat Ark, Nadia Suttikulpanich, Dora Sae-Ho, Wanna Swuddigul, Poompong Tancharoenphol, and Sandy Lau), 10 startups were shortlisted to pitch virtually on September 28. The finalists consisted of eight female founders and two male founders, all coming from a variety of industries such as HealthTech, FinTech, Robotics, BioTech, FemTech, EdTech, Platforms and Marketplaces.
Ultimately, BioTech startup Milu Labs emerged victorious as the winner for Thailand; the company created a diagnostic test kit which it hopes will solve the issue of preterm birth in the country as well as other developing countries across Asia by providing early and accurate detection. Milu Labs' co-founder and CFO, Matthew Badalucco, will now represent the startup at the She Loves Tech virtual global finals (held in Beijing) in late November. At the finals, they will be pitching against startups from over 30 countries for the chance to win equity-free funding and in-kind support.
Coming in at second place was HonestDocs (HD), which was represented by their co-founder and CMO, Raya Chantaramungkorn. HD is a healthcare-managed marketplace in Thailand and Indonesia Thailand that offers full-stack patient care, from tele-consultation and medical delivery, to hospital and clinic bookings for appointments.
In third place was Ira Concept, represented by their founder and CEO, Varangtip Satchatippavarn. Ira Concept is an app-enabled, subscription-based organic and biodegradable feminine hygiene products that can be delivered to a customer's doorstep every month at an affordable price.
All of the finalists pitched to a panel of judges that included Jane Janthathai (KT Ventures Capital), Nat Wittayatanaseth (Beacon Venture Capital), Matt Windsor (Openspace Ventures), Krista Supavatanakul (Expara), Nadia Fonny (Gobi Partners), and Neeranuch Toonim (True Digital Park).
After the pitching session, participants were given an inspiring speech by Nok Anulomsombut, CEO of SEA Thailand: "There's a power of collecting enough dots, which will somehow [be] connected, and will help bring you to where you are the future," Nok said as she spoke about embracing the pivotal events in her life as important "dots" in her journey.
Regardless of who took home the winning title, all 10 startups are making a difference for women and for technology in Thailand and Southeast Asia, whether it's through their fearless female founders, or the problems and pain points they are trying to tackle. Here is a honorable mention of the shortlisted finalists that are furthering the gender lens startup space:
Joey: an app-enabled platform that provides actionable health insights powered by AI technology for individuals and corporates.
GenSurv: a disinfection robot with award-winning technology that does fast and complete and complete air and surface disinfection.
Energy Asset: an investment platform where anyone can invest with a mission to achieve Global Energy sustainability.
Tockto: a mobile and virtual reality app that allows users to learn languages.
Daywork: connects users to daily or hourly-part time work requests from businesses all over the country.
Devcurate: helps organizations meet the right talent faster with leading-edge AI-powered sourcing and screening solutions.
SewSwag: a one-stop B2B garment platform that provides services for SMEs to meet manufacturers.
For more events like this, stay updated on Gobi Partners' pages on Facebook/Linkedin/Website.