Siam Commercial Bank invests in Ripple, world leader in blockchain technology
Being the first Thai Bank to explore and pilot test the future of cross-border payment platform
Siam Commercial Bank (SCB), through its FinTech subsidiary Digital Ventures, announced its direct venture capital investment in Ripple, a San Francisco-based provider of financial settlement solutions, making it the first Thai commercial bank to invest in feasibility study and testing of enterprise-grade blockchain technology to enable fast, cost-saving, private and secure international payment transactions as the world is entering the digital age.
"Blockchain is an exciting, emerging financial technology that is slated to transform the world of financial services and online transactions - a disruptive technology in the digital age," said Thana Thienachariya, Chairman of the Executive Committee, Digital Ventures. "Through an investment in and pilot program with Ripple, SCB can explore the opportunity in utilizing blockchain to develop new products and services to better serve customers. This makes SCB the first bank in Thailand to pilot international money transfer services using Ripple's blockchain solutions, with due diligence, conducted by Digital Ventures, whose mission is to seek new investment and development of innovative FinTech to elevate SCB's customer service quality."
Currently, Ripple's global network includes several top global banks e.g., Standard Chartered, Royal Bank of Canada (RBC), Westpac, National Australia Bank (NAB), Mizuho Financial Group (MHFG), BMO Financial Group and Shanghai Huarui Bank, who have implemented blockchain technology for their cross-border payment transactions.
"When the blockchain network is commercially viable and get approval from Thai financial regulatory authority in the future, the knowledge base gained from this investment can be integrated to our system, and will bring a significant improvement in the quality of SCB's international money transfer services through fast, convenient, cost-saving and secure world-class online transaction platform," added Thana.
SCB participated in Ripple's Series B fundraising round, in which the blockchain company raised USD 55 million in August 2016. Notable investors in Ripple to date include Accenture, Andreessen Horowitz, Google Ventures, IDG Capital Partners, Santander InnoVentures, and Seagate.
"This partnership marks a major step forward for SCB, driven by Digital Ventures, to build the most comprehensive FinTech Ecosystem in Thailand. As blockchain technology is still new and not widespread in Thailand, we also see opportunity to work closely with Ripple to educate Thai people and businesses on this technology and help raise awareness on its importance and potential to be adopted in a wide variety of service transactions, both in financial and non-financial service industries," said Thana.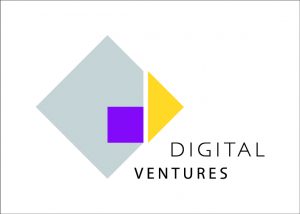 About Digital Ventures
Founded in 2016, Digital Ventures, a subsidiary of Siam Commercial Bank, is a company that promotes innovation in financial technology. Following the bank's strategy to enter digital transformation, Digital Ventures aims to be a part in driving changes in the banking industry through investment, innovation and supporting Thai businesses to grow with SCB. At its inception, Digital Ventures has 50 million USD capital (1,760 million baht) for investment in financial technology. For more information, visit www.dv.co.th.
About Ripple

Ripple provides global financial settlement solutions to ultimately enable the world to exchange value like it already exchanges information – giving rise to an Internet of Value (IoV). Ripple solutions lower the total cost of settlement by enabling banks to transact directly and with real-time certainty, optionally using the digital asset XRP to further reduce liquidity costs. Banks around the world are partnering with Ripple to improve their cross-border payment offerings, and to join its growing, global network of financial institutions and liquidity providers.
Ripple is a venture-backed startup with offices in San Francisco, New York, London, Sydney and Luxembourg. As an industry advocate for the Internet of Value, Ripple sits on the Federal Reserve's Faster Payments Task Force Steering Committee and co-chairs the W3C's Web Payments Working Group.