True Digital Park, Southeast Asia's largest tech and startup hub, works together with Thailand's Board of Investment (BOI) to attract foreigners to live, work, and invest in Thailand. BOI has appointed True Digital Park to be a certified LTR Visa agency, responsible for the application of LTR Visa. This visa is a new type of visa in Thailand with tax and non-tax benefits, and other privileges, to increase the number of residents and investment in specific groups. These groups include Wealthy Global Citizens, Wealthy Pensioners, Work-From-Thailand Professionals, and Highly skilled professionals. Attracting these targets will enhance Thailand's economy as more investors are investing, generating more revenue for the country. Thailand is now having many multinational corporations (MNCs) from every corner of the world and is also an important tourist attraction site in Asia.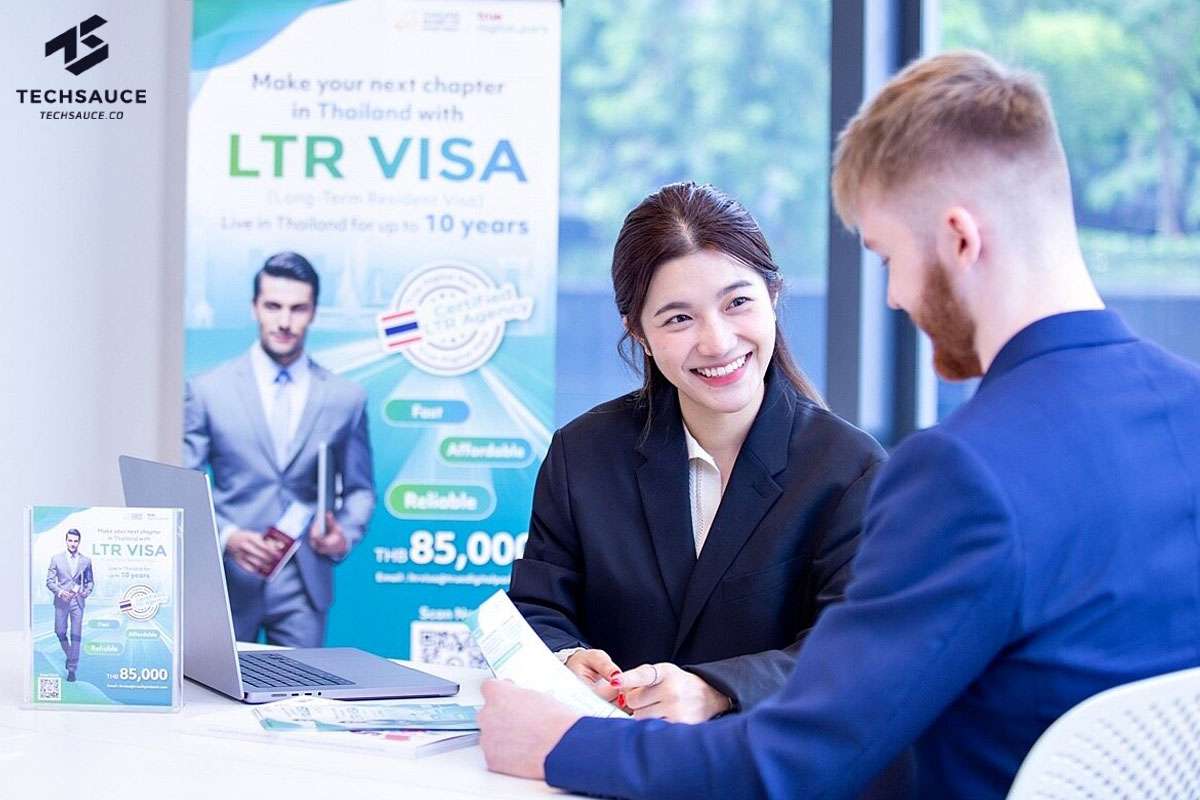 True Digital Park provides an all-rounded service for LTR Visa, from counseling to facilitating application processes, bringing specialists and investors into the startup ecosystem. This would open up multiple opportunities to start businesses and connect with almost 4,000 of True Digital Park's partners, ranging from leading tech companies, organizations, institutes, government agencies, and startups
5 reasons why Thailand is livable and investable for foreigners.
Thailand is of the top few destinations for foreigners. Due to rich cultures, natural resources, and beautiful landscapes, this attracts foreigners to live, work and retire.
Thailand is an amazing place to retire
Thailand is the first in Asia and ninth in the world for The World's Best Places to Retire in 2023. Research by https://internationalliving.com/the-best-places-to-retire shows that Thailand has a low cost of living and good quality of life, making it a suitable country to live in. Moreover, there are several hospitals with English-speaking doctors and medical personnel. Thailand is also famous for the alternative ways to take care of health such as massaging.
'Land of Smiles' is what Thai people are known for with their warmth and welcoming gesture. Convenient public transportation is connecting financial districts to important places with shopping malls, restaurants, and entertainment venues.
Thai food is famous and popular, guaranteed by many foreign visitors. With a good mix of flavors, tastes, smells, and colors, Thai food gains popularity everywhere. Desserts and fruits are as famous as well. In general, Thai food prices are relatively lower than those in big cities of the world. Restaurants of different price ranges are available to choose from. International food and fast food are also easily accessible.
Attractive tourist attractions and cultures
The weather in Thailand makes it feels like having a summer vacation, where people can travel throughout the year. The northern part has mountain ranges, waterfalls, and elephant sanctuaries to visit. The southern part has beautiful beaches with choices of jolly or tranquil atmospheres. World Best Guide of the United Kingdom ranks Koh Kradan in Thailand as the best beach in the world in 2023. Thai cultures are also authentic as it is not influenced by colonial nations.
Encouraging investment, work, and living in Thailand.
After the Covid-19 crisis, many countries are recovering their economy, including Thailand. LTR Visa by BOI is more flexible in the criteria to attract 'high-potential' foreigners into Thailand. These 'high potential' individuals are investors and specialists in industries that are facing staff shortages. For example, the automotive industry, digital industry, robotic industry, healthcare industry, and tourism industry. High-potential foreigners are welcome to work in Thailand. This would elevate Thailand's economy, technology, and innovation, making Thailand a central digital hub.
LRT Visa with superior privileges
Foreigners who met BOI's criteria and received LTR Visa will get privileges, such as:
10-year renewable visa with permission to stay in Thailand.
Exemption from 4 Thais to 1 foreigner employment requirement ratio.
Fast-track service at international airports in Thailand.
90-day report extended to 1-year report and exemption of re-entry permit.
Permission to work in Thailand (Digital work permit) except Work-from-Thailand Professionals.
17% Personal income tax for highly skilled professionals.
up to 4 dependents.
True Digital Park LTR Visa Center, Reliable – Affordable – Fast
True Digital Park provides all-rounded services, including counseling, document checking, and guidance throughout the visa application process. Apart from this, additional services such as insurance and document translations are also provided to meet the government's criteria. The price starts from 85,000 baht (excluding the visa application fee). For foreigners who are interested in applying for LTR Visa with True Digital Park, please find out more at https://www.truedigitalpark.com/en/services/ltr-visa
For more information about LTR Visa, visit www.boi.go.th
#TrueDigitalPark #StartupEcosystem
#Oneroofallpossibilities #TDPK #TrueDigitalParkLTR VisaCenter