Thai Union Group PCL (Thai Union) today announced that its Corporate Venture Capital (CVC) Fund has invested in Orgafeed, one of the leading insect-based pet treat start-ups in Thailand.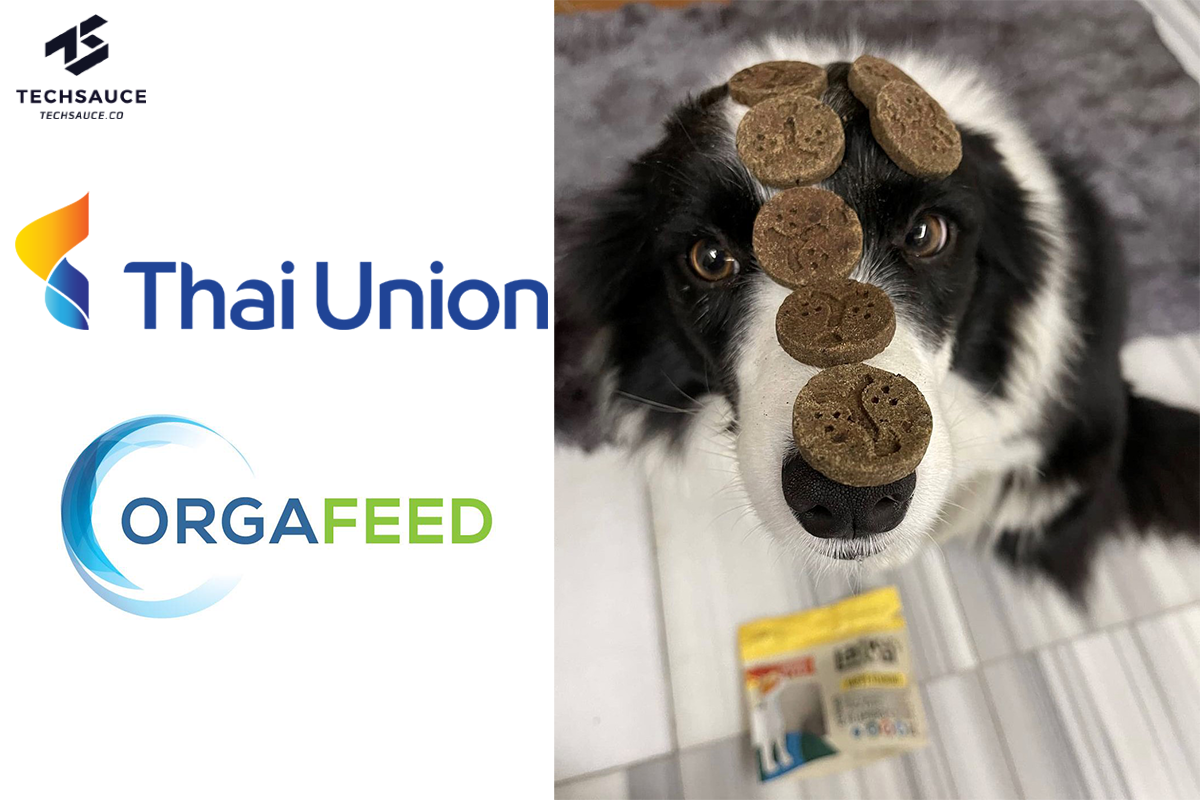 Orgafeed produces sustainable pet food and pet treats based on insect protein under their brand "Laika". They use black soldier fly larvae, which are raised on a diet from pre-consumed food waste, supporting circular economy principles. Orgafeed has been a part of the first batch of SPACE-F, Thailand's first global food-tech startup incubator and accelerator, co-founded by Thai Union in 2019.
The investment in Orgafeed, and further collaboration will support the future growth of Thai Union PetCare (now "i-Tail"), and is in line with i-Tail's new roadmap that utilizes innovation to enhance the nutritional aspect of the Company's products.
Thai Union's pet product portfolio includes market-ready brands such as Marvo, Bellota, Paramount, and Calico Bay and a vast number of private-labels under customer brand names. Thai Union recently expanded its pet food operations in Japan by forming a subsidiary to distribute, sell and import pet food and pet-related products.
"At Thai Union, innovation and sustainability are two important pillars of our business. The pet industry is experiencing strong humanization and premiumization trends, which has led to customers looking for healthier and more sustainable products, thus driving our portfolio towards sustainable pet products, such as insect protein, where the environmental impact (emissions, land and water usage) is significantly lower than other kinds of farmed protein," said Roy Chan, CEO of i-Tail, Thai Union. "Orgafeed will help us better serve our customers, especially in the sustainable pet food segment. We're very pleased to be participating in this round of funding and are looking forward to exploring collaboration opportunities with them."
Ittikorn Thepmani, Orgafeed's co-founder and Circular Economy Officer (CEO) said, "We believe that insect protein is a sustainable choice that helps to raise the standard of the pet food industry, both in terms of nutritional benefits and sustainability. With this partnership and investment from Thai Union Group, we will be able to scale both our business as well as the positive impacts on the environment. We look forward to this journey together with Thai Union Group and their pet care experts and professionals."
Thai Union's CVC fund has identified alternative proteins, functional nutrition and biotechnology, in addition to new technologies along the food value chain, as strategic areas for investment. The fund invests in, and partners with, early-stage, entrepreneurial companies working in these areas, seeking to support and accelerate their development to grow the industry in line with Thai Union's commitment to Healthy Living, Healthy Oceans.