Digital Blue Foam, a global SaaS building design platform, launches:
USD 2 million invested in DBF (Founder money/friends/family)
Platform with software, artificial intelligence (AI) and data replaces legacy technologies, delivering faster, better, more cost-effective design

AEC sector worth US$12.9 trillion by 2022

AEC software market to register 8.4% CAGR from 2021 to 2026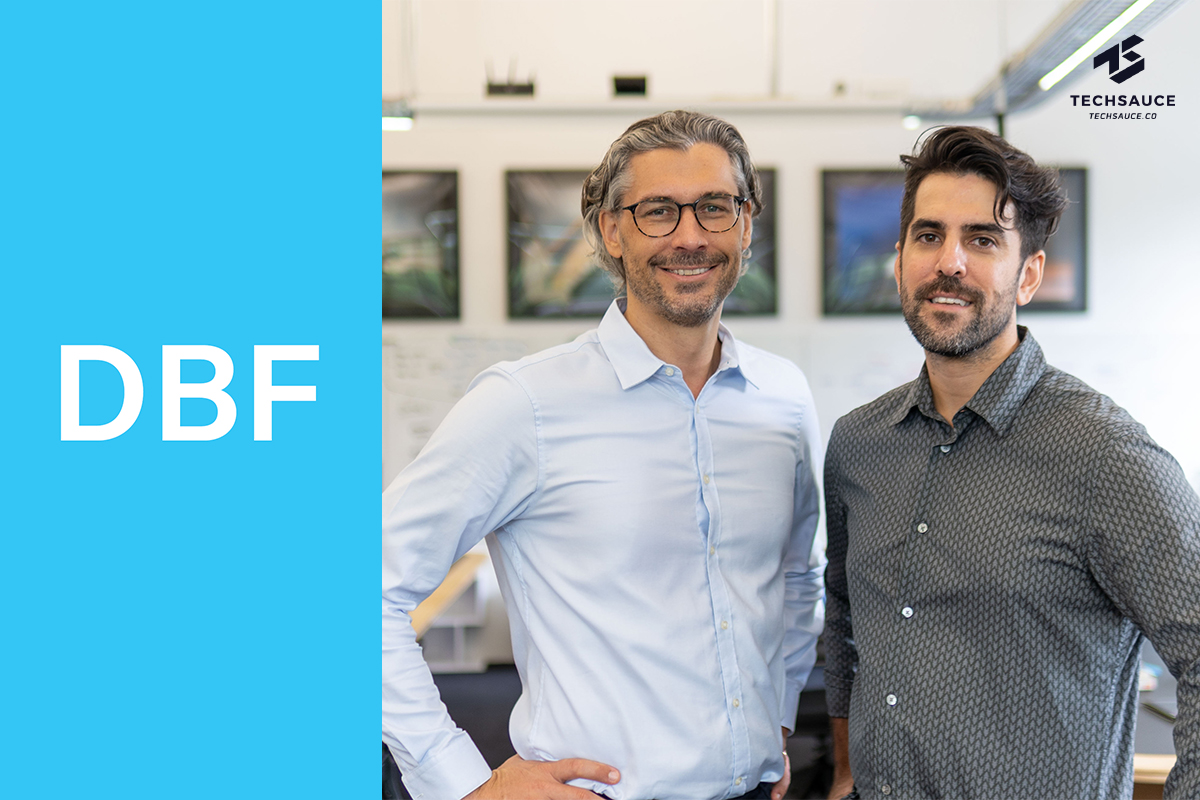 Digital Blue Foam (DBF), a Singapore-headquartered global Software-as-a-Service (SaaS) building design platform has launched, having invested two million US dollars in development over the last couple of years. The DBF platform is a web-based interactive generative design tool uniquely bringing together software, artificial intelligence (AI) and data. It replaces legacy technologies commonly used in the sector while adding geospatial data, sustainability validation, and city scoring, making design faster, better, and more cost-efficient.
DBF is also in discussions on a funding round, with the new funds supporting expansion, recruitment, and platform enhancements. There are also expansion plans for Asia, Europe, and the Americas. On a mission to make sustainable building design accessible, they will double down on interactive AI "flavours", unique to DBF and its Generative Design capabilities.
The DBF platform is a building design tool made for architects, planners, developers, and educators. It is the brainchild of architects Camiel Weijenberg and Sayjel Vijay Patel. Camiel has 10 years of experience running his architecture studio; he has also worked for Zaha Hadid Architects. Sayjel is a Founding Professor at the Dubai Institute of Design and Innovation (DIDI) and an Alumni of MIT.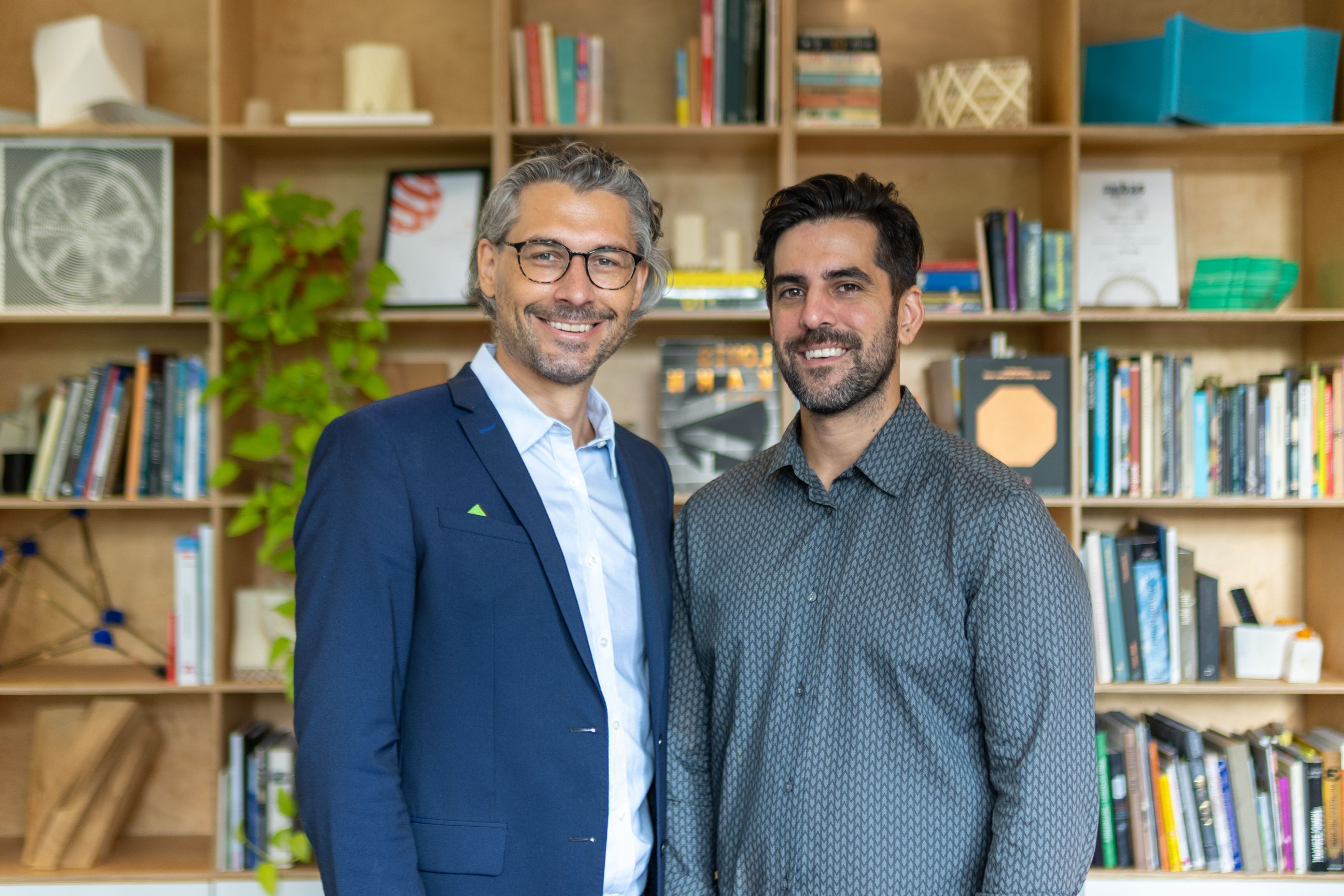 The two co-founders are modernizing the archaic Architecture, Engineering, and Construction (AEC) industry, by providing technology powered by artificial intelligence (AI). This industry-disrupting technology improves efficiencies and reduces project timelines, enabling higher quality design, creating better buildings and cities. The AEC sector will be worth US$12.9 trillion in 2022[1]. The AEC software sector is forecast to grow at a CAGR of 8.4% from 2021 to 2026. With rapid urbanization over the next three decades, this will grow exponentially.
According to McKinsey & Company, the construction industry is increasing its emphasis on R&D, with greater investment in construction technology. Global R&D spending by the top construction companies grew by 77% from 2013 to 2017. COVID-19 is accelerating this further, driving investments in digitalization.
DBF Co-founder Camiel Weijenberg said, "Buildings are the fabric of cities, and sustainably designed buildings are a necessity today. The built environment is responsible for 40% of global Co2 emissions. Climate change is the existential challenge of this generation, and cities cannot continue to be designed as they still are. We need to adapt and change our ways, fast!"
"Our software integrates the core elements of the design process – data collection, 3D modelling, sustainability validation, city score, project comparison, and drawing production – within a single online tool. The tool syncs to various Building Information Modelling (BIM) software like Archicad, Revit, Rhino3D, SketchUp," concluded Camiel.
The DBF platform is a web-based interactive generative design tool uniquely bringing together software, artificial intelligence (AI), and data. The platform incorporates geospatial data into the design process, including web-based APIs from maps, environmental services, 3D data sets of the context, etc. This data is carefully scrutinized, selected, and presented in an easy-to-use environment.
The DBF AI includes - real-time Daylight Autonomy Score, Solar Radiation Simulation, Instant Shadow Study, Wind Score, and Sun Path Animation - inputs that allow a designer to validate a design in real-time without the use of expensive and complex software while designing a net-zero Co2 building.
DBF also created a proprietary neighbourhood scoring system to automate descriptive spatial metrics of neighbourhood quality based on geo-location. The technology supports the "15-minute city" planning strategy, which places amenities and services within a 15-minute walk of residents, a critical sustainability metric. The 15-minute-City concept includes residential, office, health, institutions, public facilities, commerce, markets, restaurants, transportation, and utilities.
According to the United Nations, the built environment, mainly homes, and buildings are responsible for about 40% of global energy use and 30% of energy-related carbon emissions. 13,000 buildings need to be constructed every day until 2050 to support the earth's largest migration to cities[2].
An early DBF user, Takenaka Corporation is one of Japan's five largest and oldest construction companies. Using DBF, they have accelerated project design delivery by 750%. One large project that would traditionally take four years has been reduced to just one year. Takenaka now has over 20 teams and 500 users on the DBF platform, including their architects, BIM Managers, real estate developers, and construction managers across Takenaka subsidiaries.
DBF is also working with the next generation of architects and planners to lead change within the industry. In Singapore, DBF is working with Professor Dr. Clayton Miller from the National University of Singapore (NUS) and in Singapore University of Technology and Design (SUTD),
DBF is working with multiple professors in the Architecture and Sustainable Design (ASD) Department.
The DBF name comes from the hot-wire cut blue foam models used by architecture and planning students in design schools. The platform, with 7000+ users, is priced similar to popular tools like Figma or Canva for individual users to enterprise teams, accessible through subscription. To find out more about the platform and pricing plans, please visit https://www.digitalbluefoam.com/.
###
About Digital Blue Foam
Digital Blue Foam is a Singapore-based technology startup that has created eponymous software for architects, city planners, and the AEC industry. The software computes contextual data such as climate, regulations, and urban networks to determine the suitable building configuration.