As part of Twitter's work around World Mental Health Day, we are pleased to announce the launch of #ThereIsHelp notification service for suicide and self harm in Thailand, in partnership with Samaritans of Thailand (@Samaritans_Thai).
#ThereIsHelp is a notification service on Twitter which provides valuable mental health resources to vulnerable people, and encourages them to reach out and get help when they need it.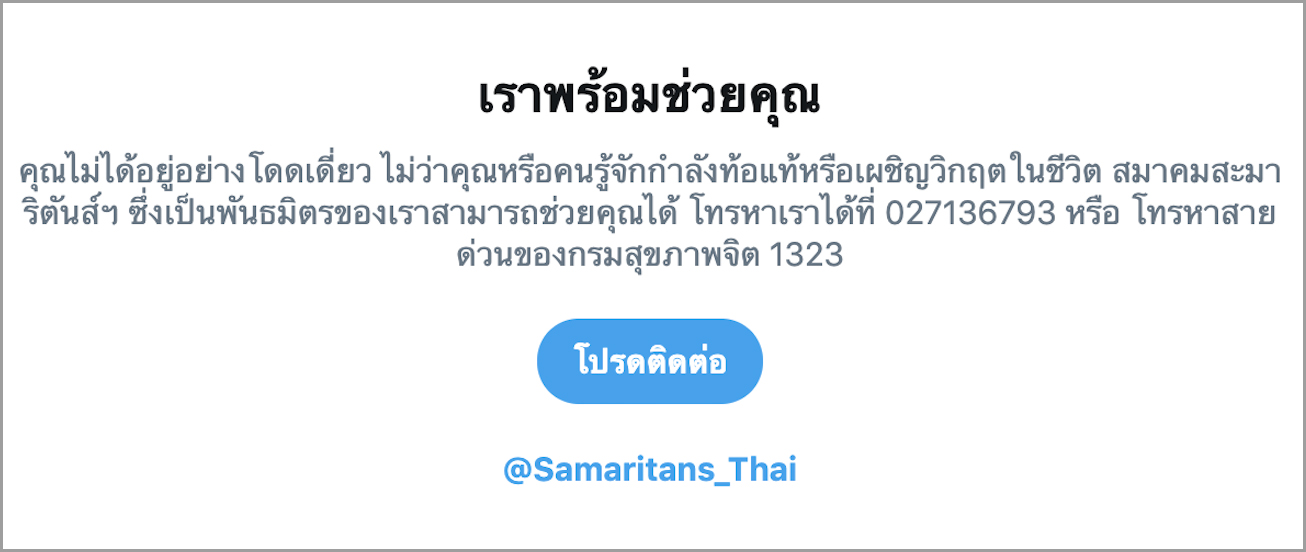 When people search on Twitter for terms associated with suicide or self harm in Thailand, the top search result will now include a notification in Thai encouraging them to reach out for help. The notification also provides the contact details of @Samaritans_Thai in Thailand, as well as the hotline numbers for the Department of Mental Health in Thailand (@PR_dmh).
Twitter has significantly expanded the reach of #ThereIsHelp for self harm and suicide since it was launched less than two years ago. This notification service is now available in 17 countries including Australia, Brazil, Belgium, France, Germany, Hong Kong, Japan, Korea, Ireland, Italy, the Philippines, Spain, Sweden, Singapore, Thailand, the U.K. and the U.S, with plans for further expansion.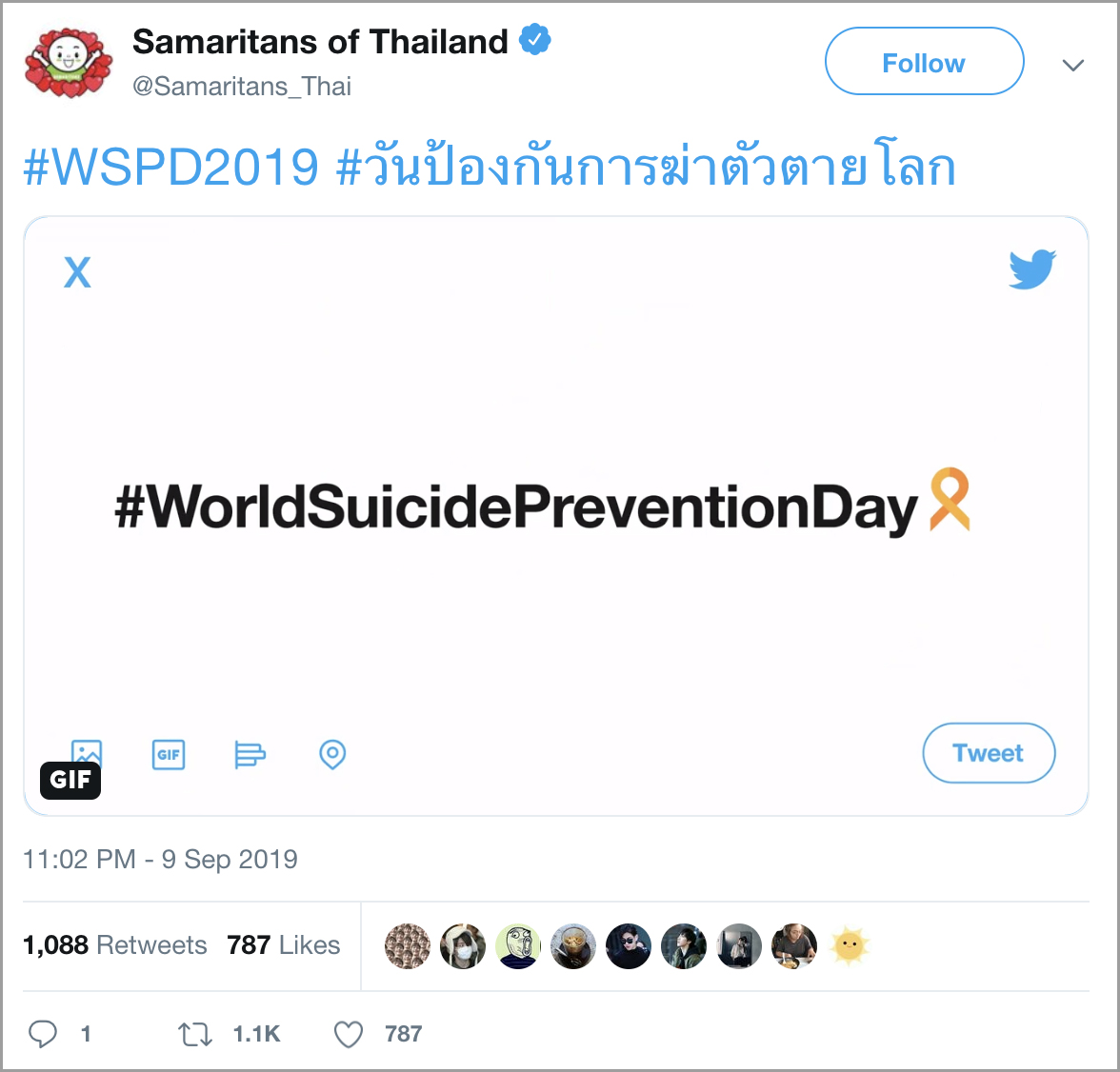 As part of this partnership, Twitter is also providing @Samaritans_Thai with #AdsForGood grants to help them reach more people.
The focus for World Mental Health Day on October 10 2019 was suicide prevention and according to the World Health Organisation, almost 800,000 people die due to suicide every year - or one person every 40 seconds. Suicide is the second leading cause of death among 15-29 year olds globally.