WHA Utilities and Power Plc (WHAUP) officially opened a solar carpark at SAIC MOTOR-CP Co's MG Manufacturing Plant, covering 31,000 square meters of solar rooftop space. Commercial operations (COD) started in early October with a capacity of 4.88 megawatts, making it Thailand's largest solar carpark project to date.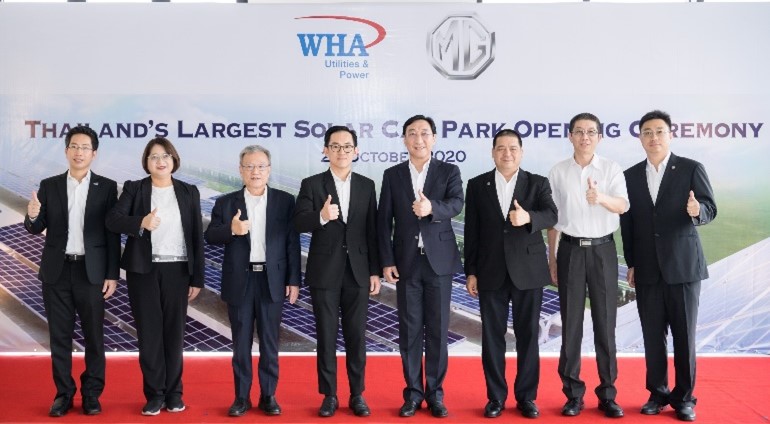 CEO Dr. Niphon Bundechanan outlined plans to expand the company's solar rooftop business, both in and outside WHA Group's industrial estates. He expressed his confidence to secure new solar rooftop installation contracts for a combined capacity of 50 MW, driving WHAUP's electricity-generating capacity in terms of shareholding equity to 592 MW by the end of this year.
Dr. Niphon Bundechanan, Chief Executive Officer of WHA Utilities and Power Plc (WHAUP), celebrated the auspicious day for WHAUP and SAIC MOTOR-CP Co., Ltd. with the joint opening for commercial operations (COD) of the 4.88 MW capacity Solar Carpark. The power generation project covers a surface area of 31,000 sq. m. to accommodate 2,000 cars at the MG Manufacturing Plant in WHA Eastern Seaboard Industrial Estate 2. This project is considered the largest solar carpark in Thailand, with 20 years of service duration, starting since early October.
"The solar installation in MG Manufacturing Plant's carpark required an investment of THB 175 million by WHAUP, covering the installation of the roof structure with solar panels, engineering design, construction, permits, maintenance and after-sales services. All these combined, with the expertise and experience of our professional team, give confidence to our customers in the industrial, energy, and utilities sectors. At the same time, this solar technology will help customers save energy," said Dr. Niphon.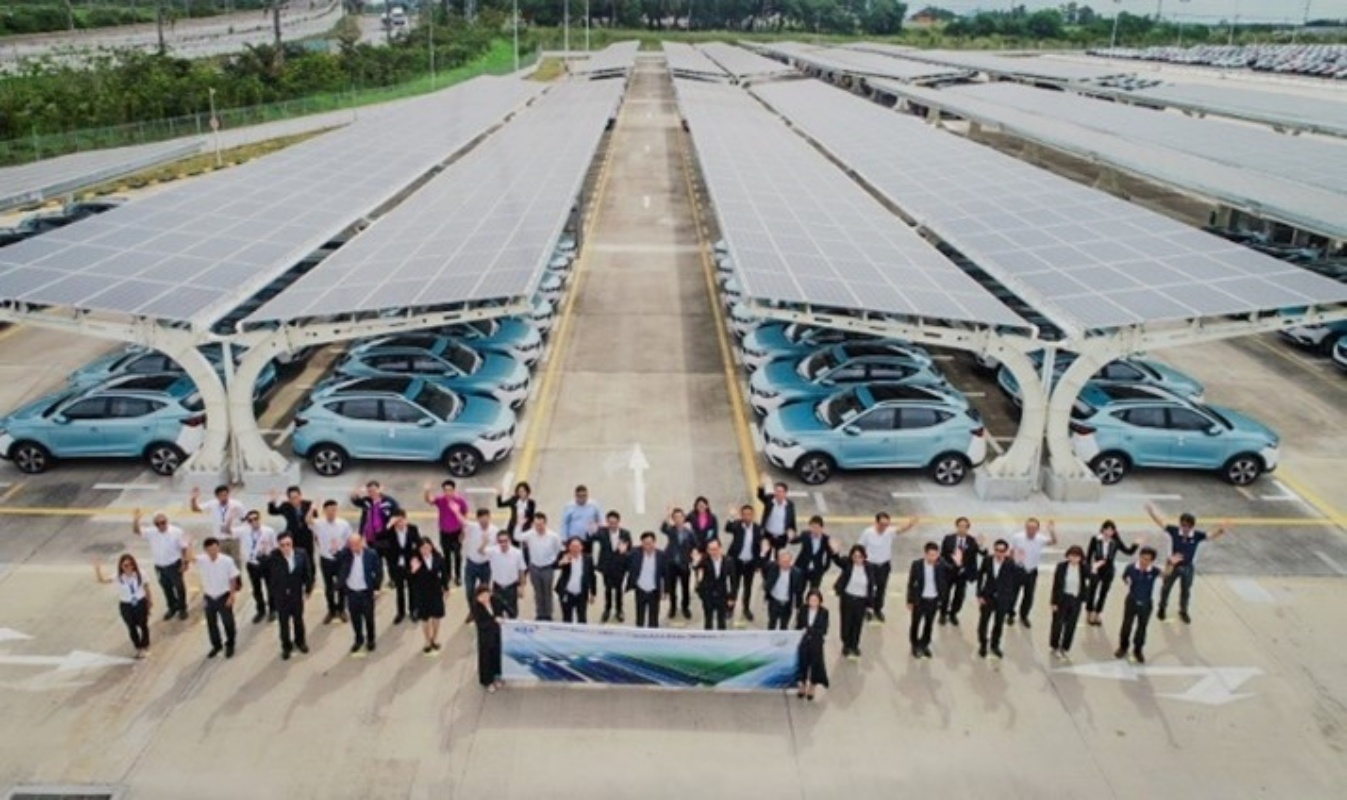 Mr. Zhang Haibo , President of SAIC Motor-CP Co., Ltd. and MG Sales (Thailand) Co., Ltd., as a manufacturer and distributor of MG cars in Thailand, explained: "We decided to install solar to offset CO2 emissions to reduce global warming. With the help of WHAUP, we will be able to reduce our costs more than the 20-year period, while protecting the environment."
WHAUP CEO added that the company can provide solar rooftop installation for customers both in and outside WHA Group's industrial estates. Currently, WHAUP is working on 42 rooftop projects with a combined capacity of 48 MW. This includes the installation of solar rooftops at WHA industrial estates and logistics facilities (30 MW), and outside customers (18 MW).
About 4-5 projects are in the contract signing process. The company is confident that it will achieve its target to secure solar rooftop installation contracts with a combined capacity of 50 MW this year. This will make WHAUP's energy-generating capacity, in terms of shareholding equity, reach 592 MW by the end of this year.